We are back from our 10 day vacation to Florida! No wonder it flew by because
we were go-go-go the entire time. Even on our lazy days we were still going!
Ian and I were in charge of his family's reunion this year (brothers and sisters).
The idea came up to go to Disney World where we could
stay at a brother-in-law's parent's house.
They only live 45 minutes away from Orlando so it was ideal.
It got even more ideal when we were reminded they live
right off a lake and the nearest beach was a little over an hour away.
PERFECT!
We drove half way the first day and stayed in Mobil, Alabama.
We shared a motel room with family to cut on costs.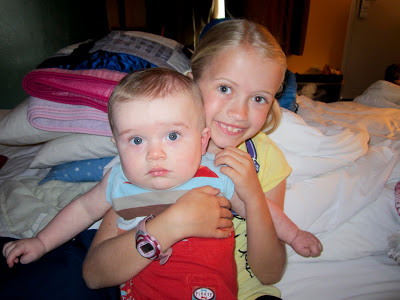 Saturday we drove some more…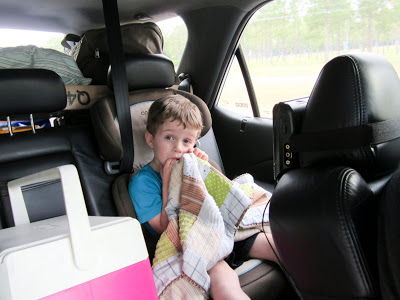 And the boys were GREAT!
I was anticipating the worst, but they were phenomenal!
I asked Liam to take a picture of Owen and this is what I got!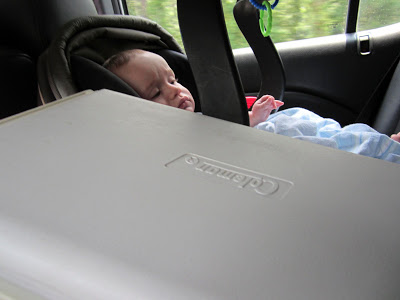 We stopped at some random rest stop to eat lunch.
Liam was running around with his cousin and totally biffed it!
He completely scrapped both knees and his main concern was getting a cool band-aid.
None of us had anything so luckily a stranger came to the rescue with one!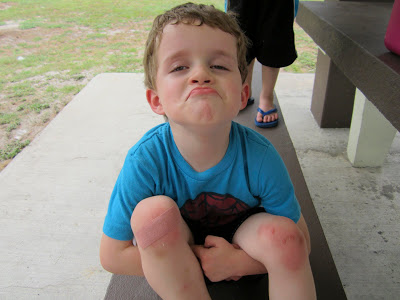 Once we got to the house, we settled in a bit then went
grocery shopping for 18 people for one week.
It's quite the task, but I tried to stay as organized as possible!
Sunday we stuck around the house and hung out to play
some fun games (I'll post about that later!)
Monday was our Disney day.
It started off with Liam having to pee in a bottle on the ferry boat ride over to the park!
It's one of those stories that I will always tell him.
It was so much to see the Liam's reaction when we finally got to see the castle.
It made the blazing heat, humidity, me getting lost from the family for 20 minutes
and family drama totally worth it!
Some of the group waiting in line for Pirates.
It was Liam's first ride and it was hilarious to see his face on that first drop!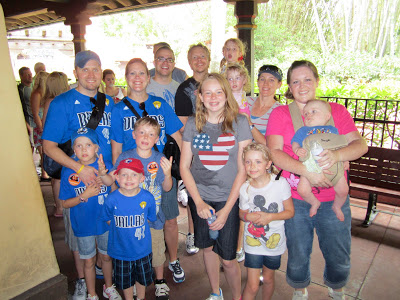 The boy cousin's have to stick together!
We had a blast on Dumbo!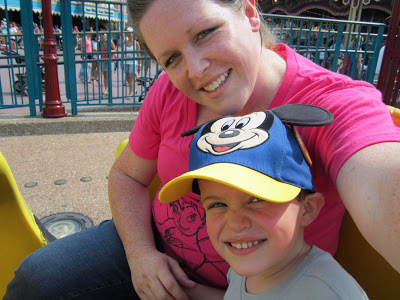 Owen borrowing Liam's hat.
Tea Cups! It was actually my first time on them…absolutely no extra spinning!
Grandma trying to cool off Liam…he was sweating buckets!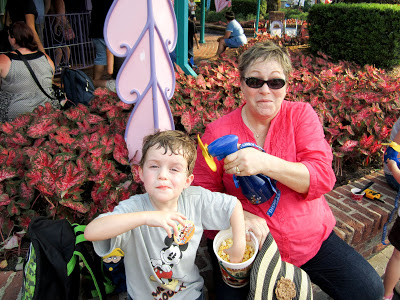 Ian helped Liam create his own light saber!
It was a highlight of the day!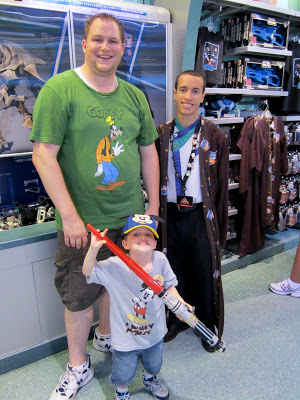 The first brave souls waiting for Space Mountain!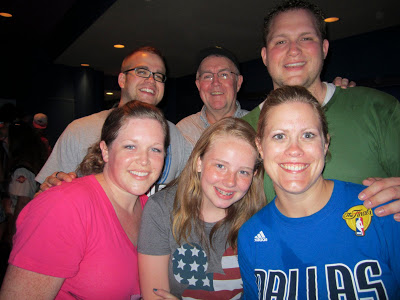 The second time around on Space Mountain!
The kids love Uncle Logan!
I love this kid!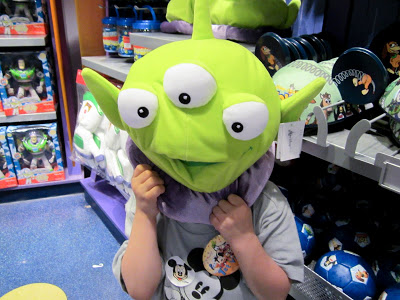 Buzz was another highlight!
The night castle shows were my favorite part of the whole day!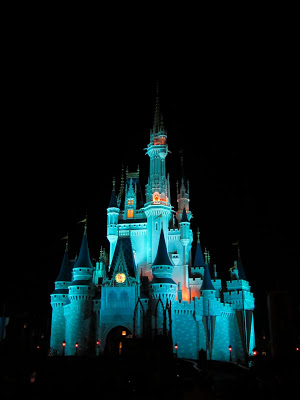 At one time or another, all of the kids tried using Ian as a pillow pet!
Once Liam heard the parade music, he woke up and enjoyed the show.
We were all so tired by this point!
to be continued…