I don't think I need to even describe how wonderful this recipe is and just let the title and pictures do the job!  If you have any left over pumpkin bread from Thanksgiving you must make this Nutella Stuffed Pumpkin Bread French Toast!  I'm already looking forward to making it next year for sure.
 I loved serving mine with a little Buttermilk Sugar Syrup but they are just as good on their own.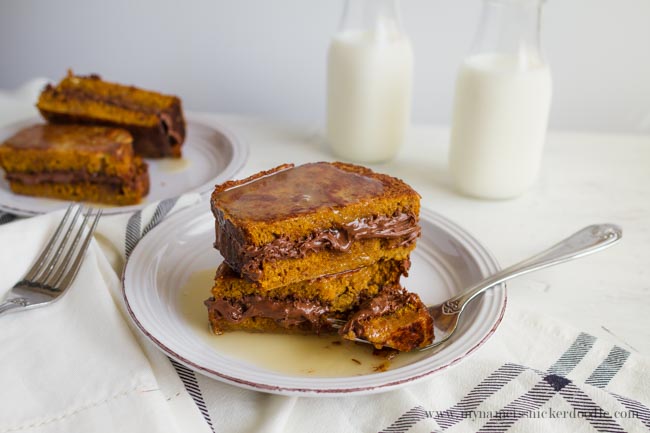 Make sure to grab the recipe for this over HERE.