I'm trying to make everything extra Christmas-y for my kids this year.  Who am I kidding?  I love it as much as they do!  I turned my all time favorite brownie recipe into these adorable Christmas Tree Brownies and my boys went bonkers over them!  These would be fun to bring to a teacher or even make some for the office (yours or your spouse's!).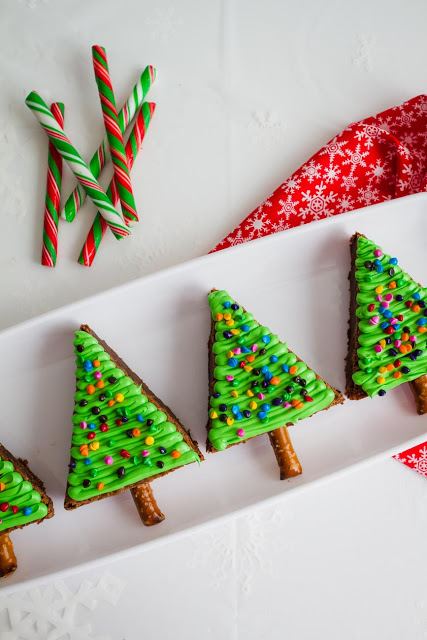 Once I cooled and cut the brownies it took no time to decorate them.  This will be gone in minutes if you serve them at your holiday party!  I'm sure of it!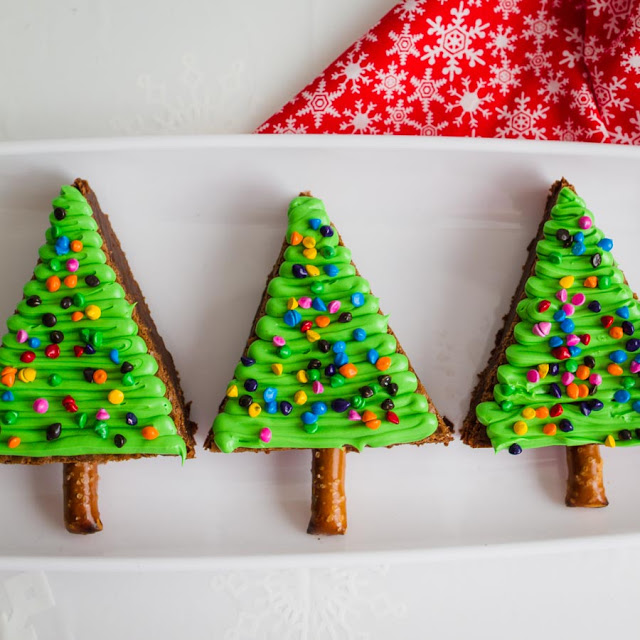 Search for these on the Oriental Trading Company site to see exactly how I did it!