I posted a picture to my Instagram feed sharing my minimalist Thanksgiving decor this year.  I do have a few other pumpkins and some faux fall leaves a here and there in other parts of the house, but I did not go over the top this year.  (Shhh…I'm saving it all for Christmas!)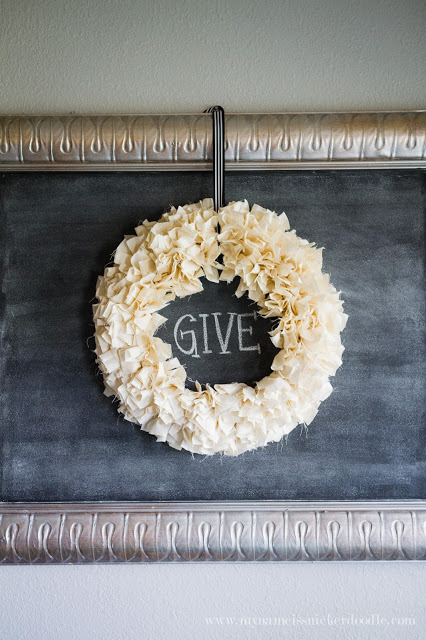 I got a few questions about my wreath so I thought I would post a few up close pictures of it and how I made it.  Yes, I made it.

I totally found this tutorial from Shey B.  It's actually a wreath I made as a sample for a craft we did with our woman's church group called Super Saturday (a once a year craft fest!).  I was in charge of the whole event and my committee suggested we have a wreath craft.  Two years ago we did a corn husk wreath and last year we made this felt poinsettia wreath.   I guess it just made sense.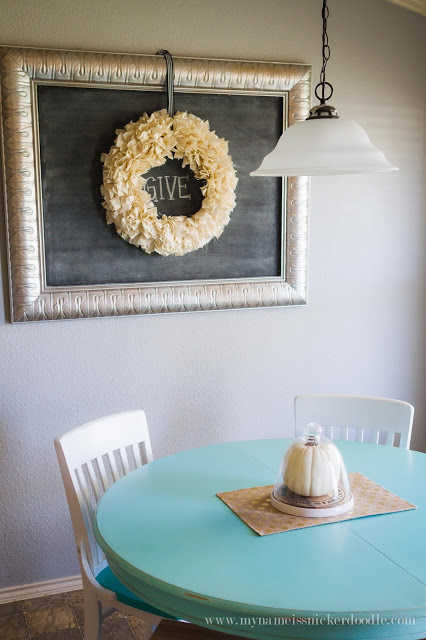 I used a 16″ wire wreath form that I found at Hobby Lobby for $2.99 and bought 4 1/2 yards of cheap muslin (in an oatmeal color) from Hobby Lobby as well.
From start to finish it took me about 3 episodes of Gilmore Girls.  I had the idea to hang it over my chalkboard with the simple word, 'Give' as a reminder to my family this season.
It turned out more fabulous that I thought it would.  In person, it's more gorgeous than the pictures.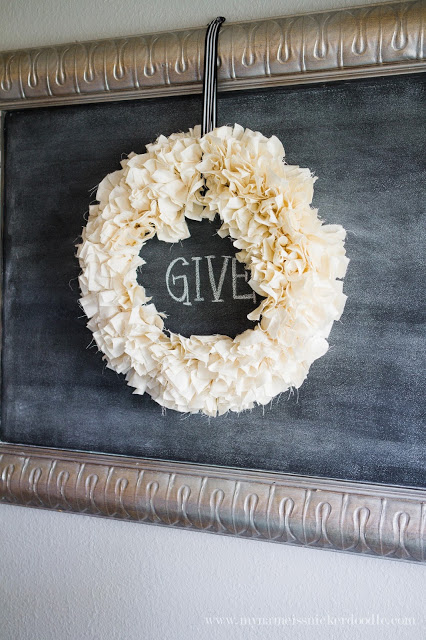 Try making these other two wreaths this holiday season!