I am trying to get my boys in the kitchen more.  Even though it's not always picture perfect, I feel like they need to learn basic skills from early on.  And it's up to me to teach them!  With their ages ranging from 8 to 3 I try to gage age appropriate recipes for them.
With Valentine's Day coming up, I thought it would be fun for my littlest to make a little treat he could share with his friend who was coming over for a playdate.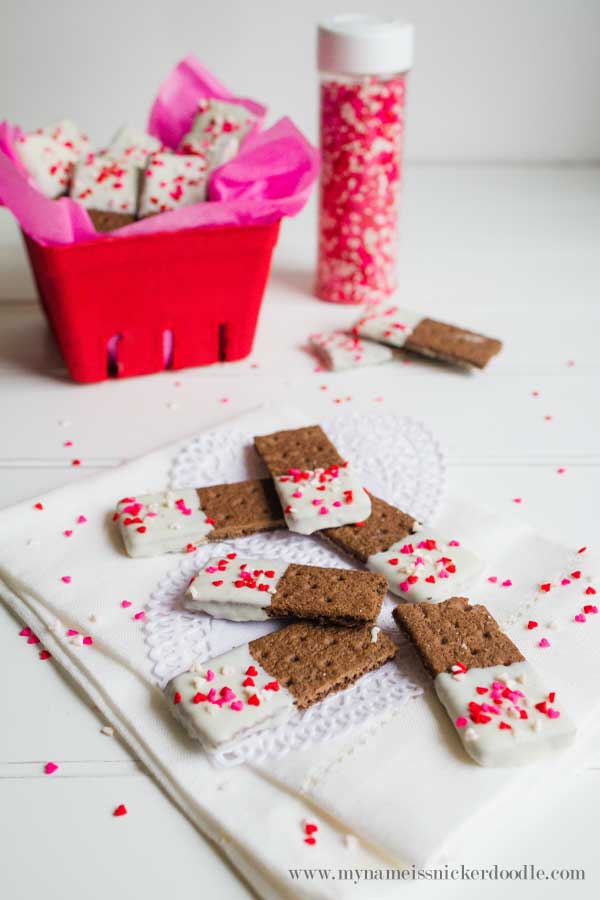 He had so much fun dipping each graham cracker into the melted frosting and then finishing them with sprinkles.  Once they set up they were almost fudge like and tasted really similar to those frosted circus animal cookies.
I found these micro heart sprinkles at my local grocery store this season.  They are adorable!  You really can use any Valentine sprinkles you have on hand.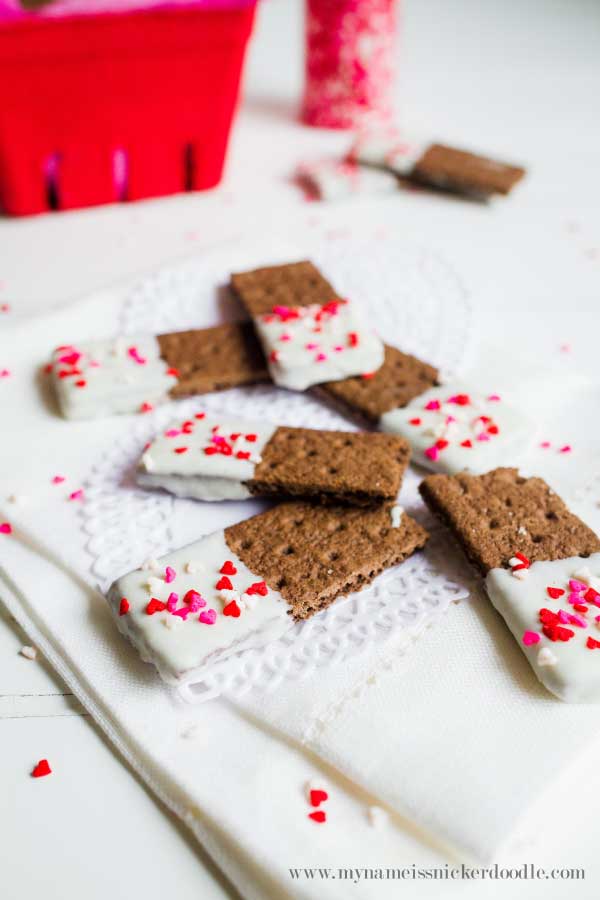 How great would these be for a little class party!  Or package some up and give as a Valentine.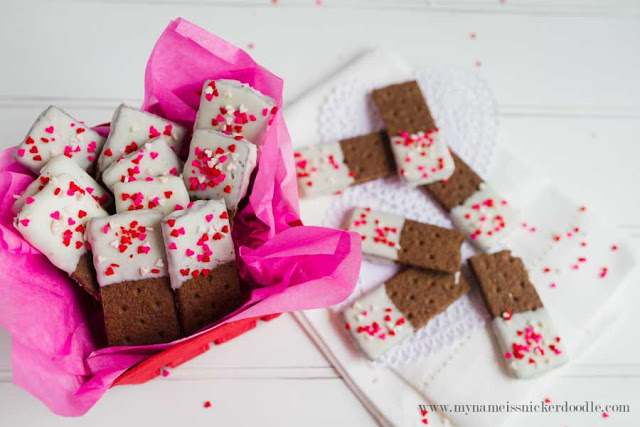 The only prep I did ahead of time was breaking the graham crackers into smaller rectangles.  If you find that they are not breaking straight, use a serrated knife to gently cut them down the perforated lines.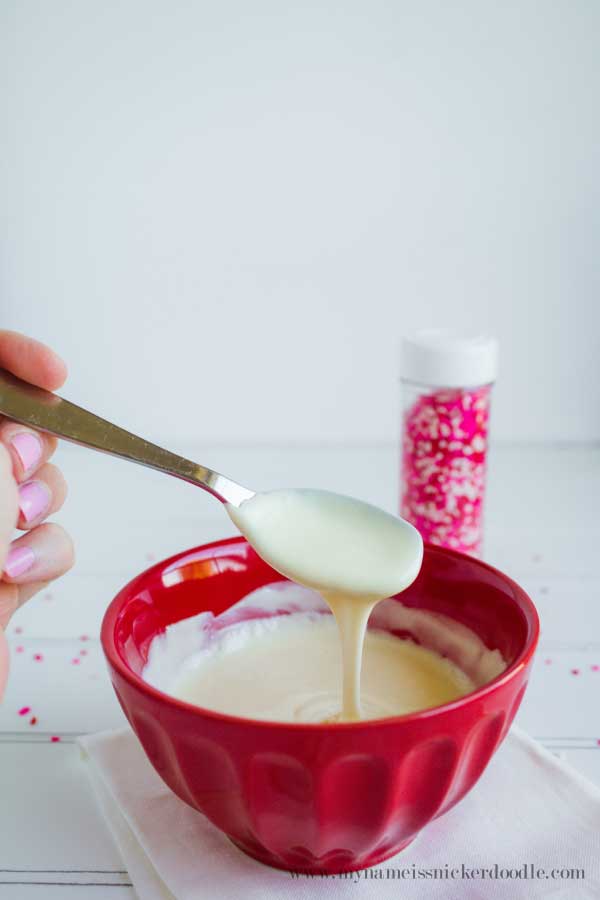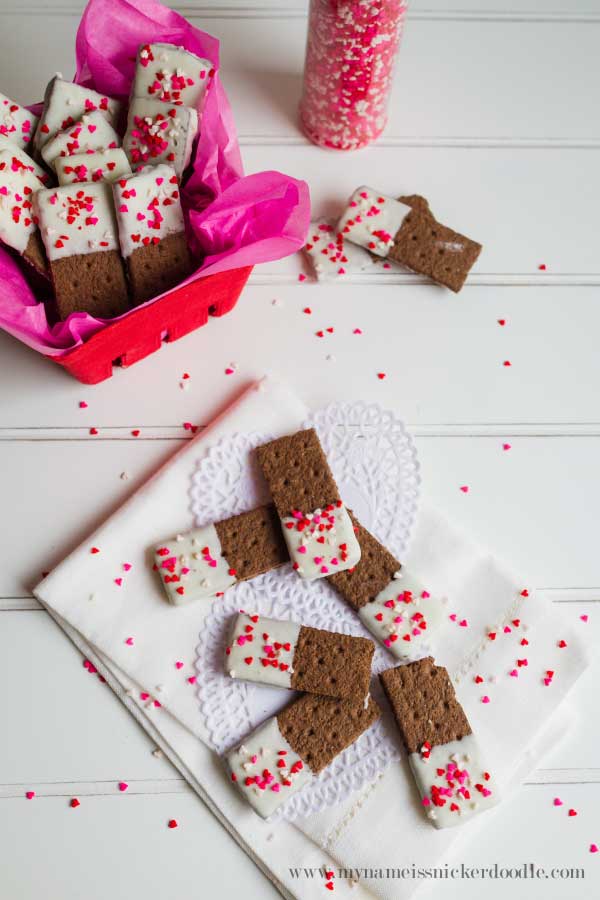 Valentine Graham Cracker Cookie Sticks
Ingredients
6 large chocolate graham cracker rectangles, divided into fourths
3/4 cup Betty Crocker Rich and Creamy Vanilla Frosting
Valentine sprinkles
Directions
1.  Line a baking sheet with parchment or wax paper and set aside.
2.  Place frosting into a microwave safe bowl and cook for 10-15 seconds.
3.  Stir until the frosting is an even consistency, but melted.
4.  Dip one end of each graham cracker into the melted frosting and gently shake off excess.
5.  Place onto the baking sheet and immediately add sprinkles.
6.  Repeat with remaining ingredients.
7.  Let the frosting set for about 30 minutes before serving.
Make sure to check out these Valentine Free Printables and recipe!