I haven't really had a chance to share much of our Christmas decorations but, I didn't want to share this Felt Poinsettia Wreath. Maybe it's because it took me hours to complete and I wanted to show it off! I had intentions of just putting three on there. I just kept on going and really liked the results!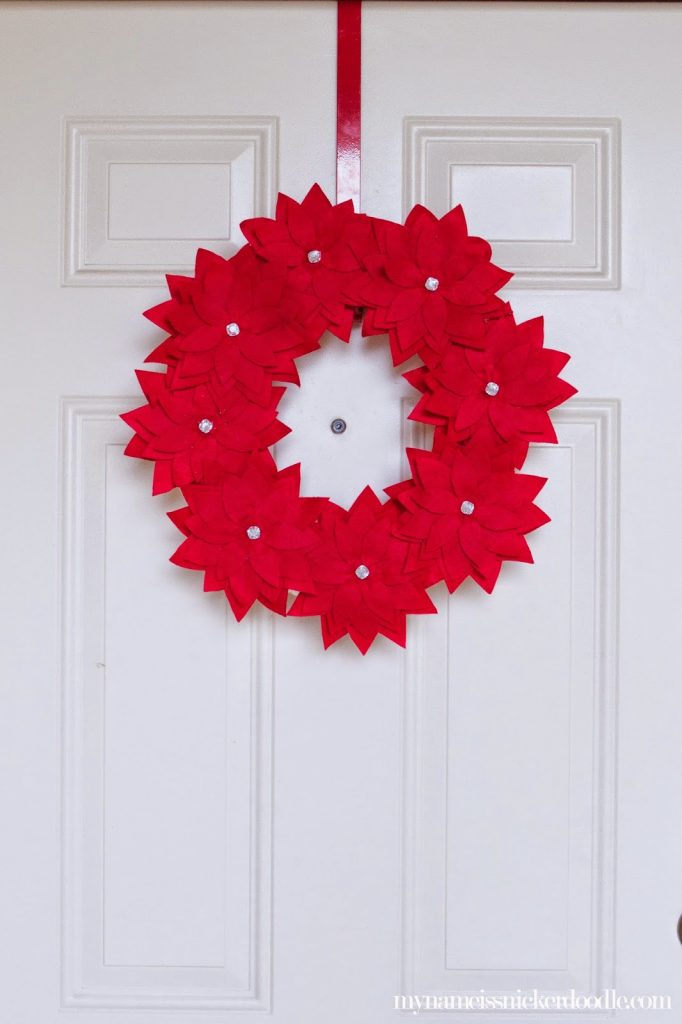 I followed this tutorial from Tidy Mom and nixed the pin part. I wrapped my 14 straw wreath in cream yarn and then hot glued the poinsettias on.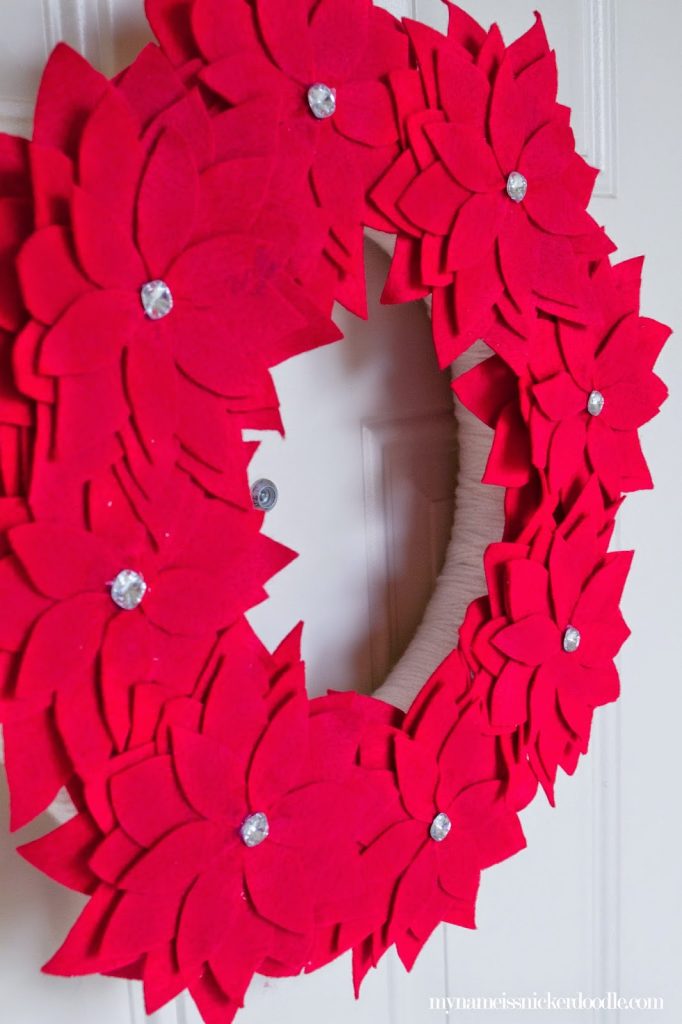 I think it's gorgeous and looks even better in person!