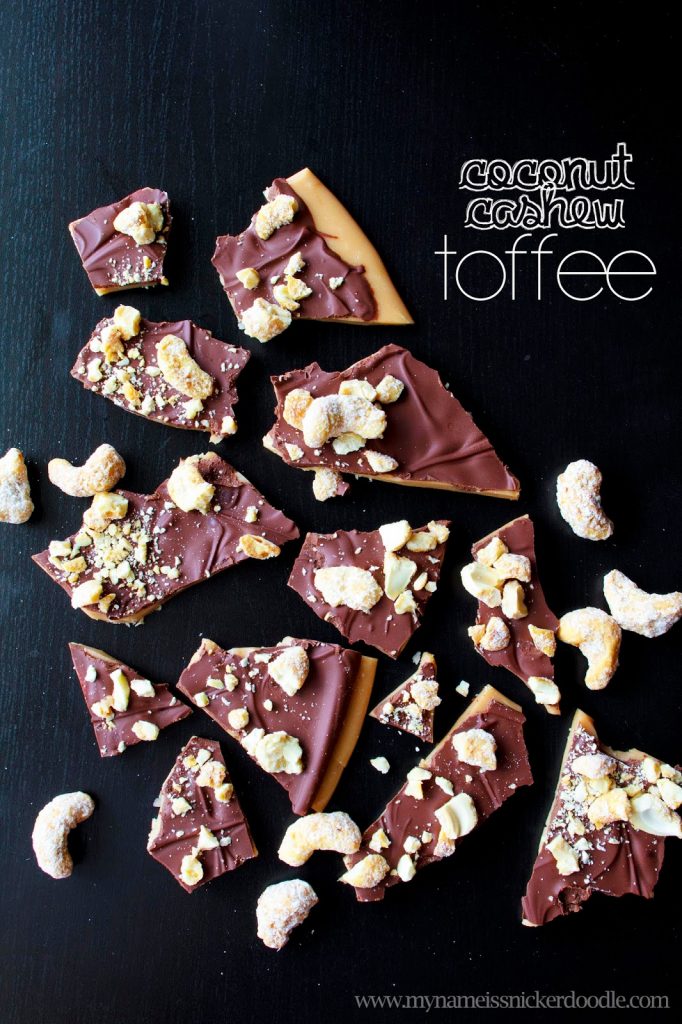 I know it's the beginning of the year and most everyone is focused on
eating healthy and clean.  This toffee recipe definitely doesn't fit
into that category, but it totally fits into one of the best toffee
categories that's for sure!
It only takes 5 super simple ingredients to make and will seriously 'wow' those you share it with.
Most
toffee recipes call for some sort of nuts sprinkled on top so when I
saw coconut cashews, I knew they would be perfect for this.  Feel free
to leave off the nuts all together.  I promise it's just as good!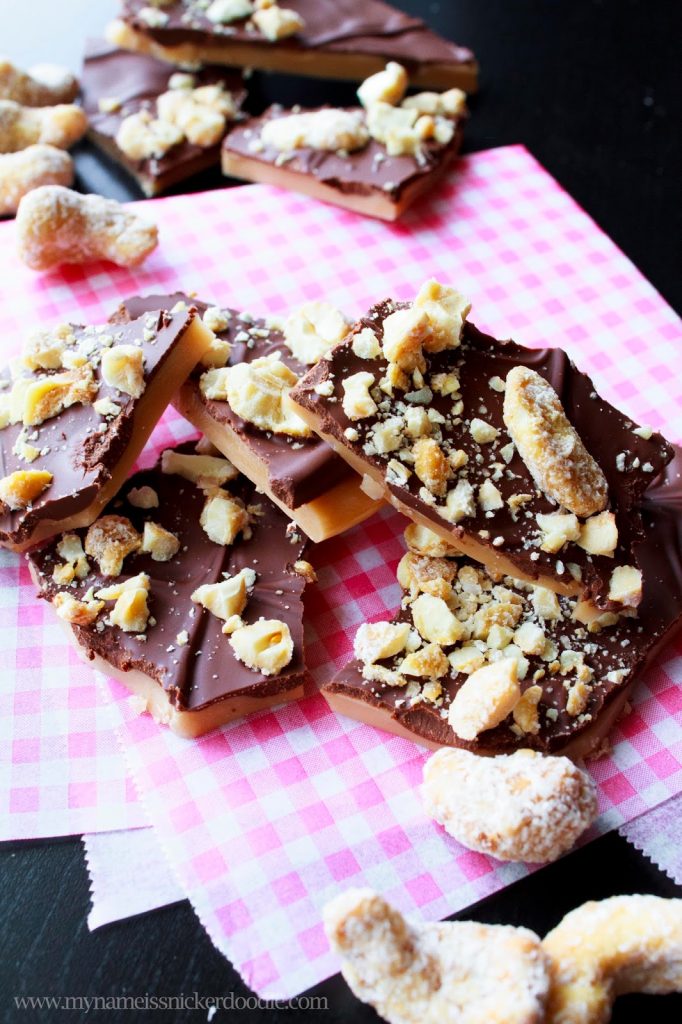 Coconut Cashew Toffee
Printable Version
Ingredients
1 cup granulated sugar
2 sticks unsalted butter, cut into cubes
2 TBSP water
1 1/2 cups semi-sweet or milk chocolate chips
1 cup coconut cashews, roughly chopped
Instructions
1.  In
a medium pot stir together sugar, butter and water over medium high
heat.
2.  Bring to a boil and continually stir for about 7-9 minutes or
until toffee turns a light to medium amber color.
3.  Remove from heat and
immediately pour out onto a cookie sheet.
4.  With an offset spatula,
gently spread out just a little until toffee is even thickness.  You
won't spread it to the edges of the cookie sheet.
5.  Quickly sprinkle with
chocolate chips and let it sit for 1 minute.
6.  Spread chocolate evenly
over toffee and sprinkle with chopped coconut cashews.
7.  Cool completely
before breaking into small pieces, about 2 hours.
*I bought my coconut cashews at Trader Joe's.