Happy New Year!
We've been lounging around for the last couple of weeks and just enjoying a low key Christmas this year. All of our decorations are down, well, with the exception of these pine cones.

Over the years we've collected pine cones here and there and have a pretty large bag of them. This year (with my husband's help) we spray painted AND glittered some of them.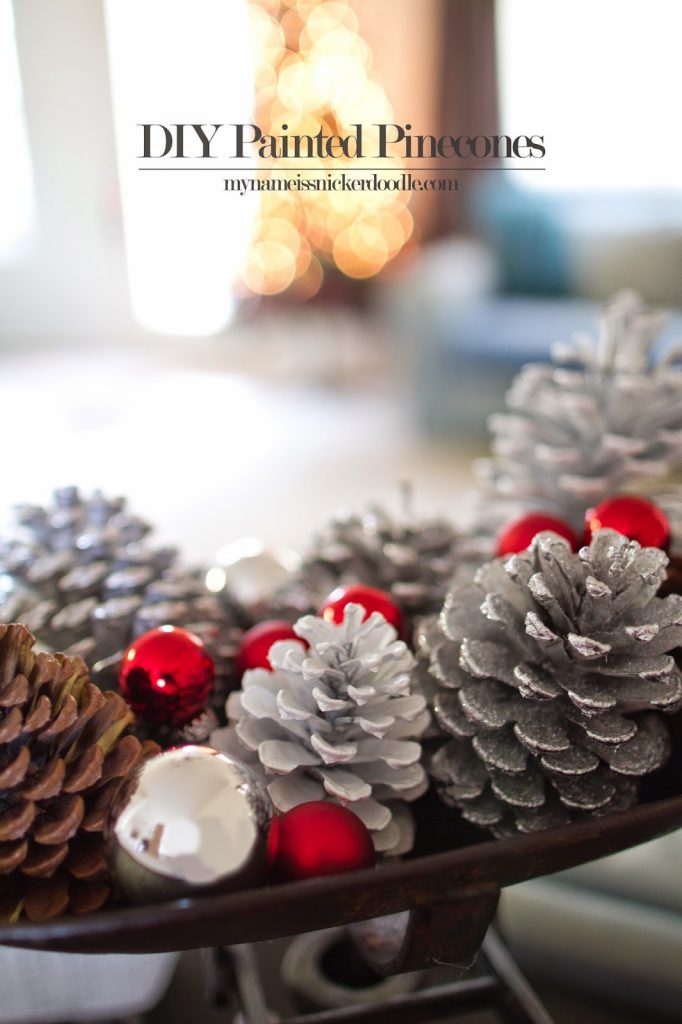 They were the perfect item to display in this old rusty scale we have up all year long. I added some small red ornaments and a few silver ornaments that were a little larger.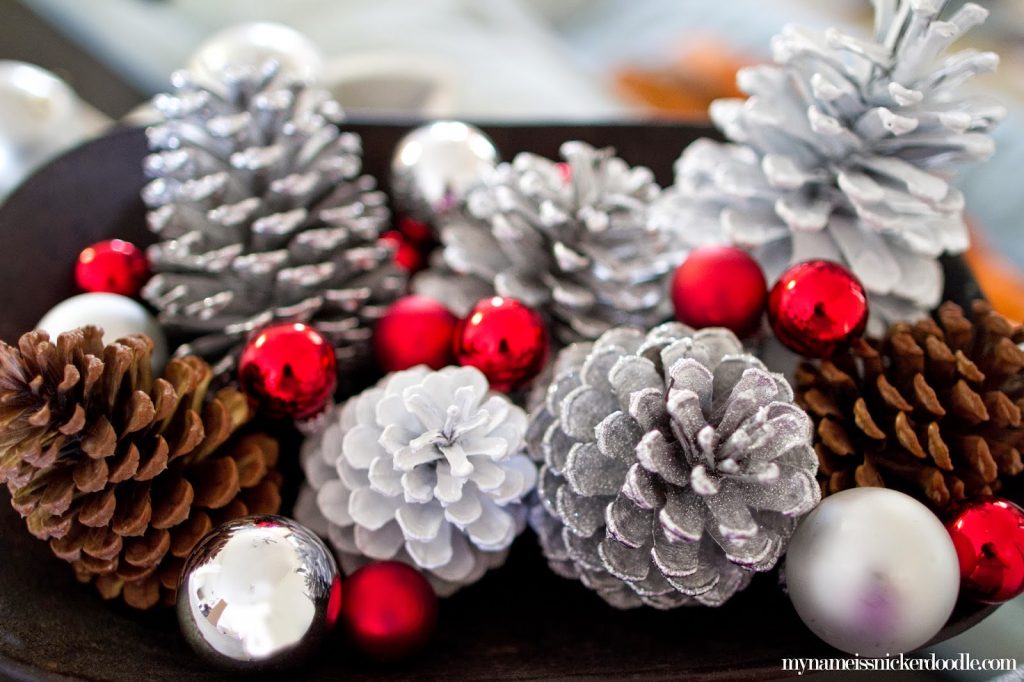 I thought it's was gorgeous and wanted to keep it up a little longer…so I am! I removed all the ornaments and love it for the winter month a.k.a. January. Even though we don't get any snow here in Austin, I like to pretend we do!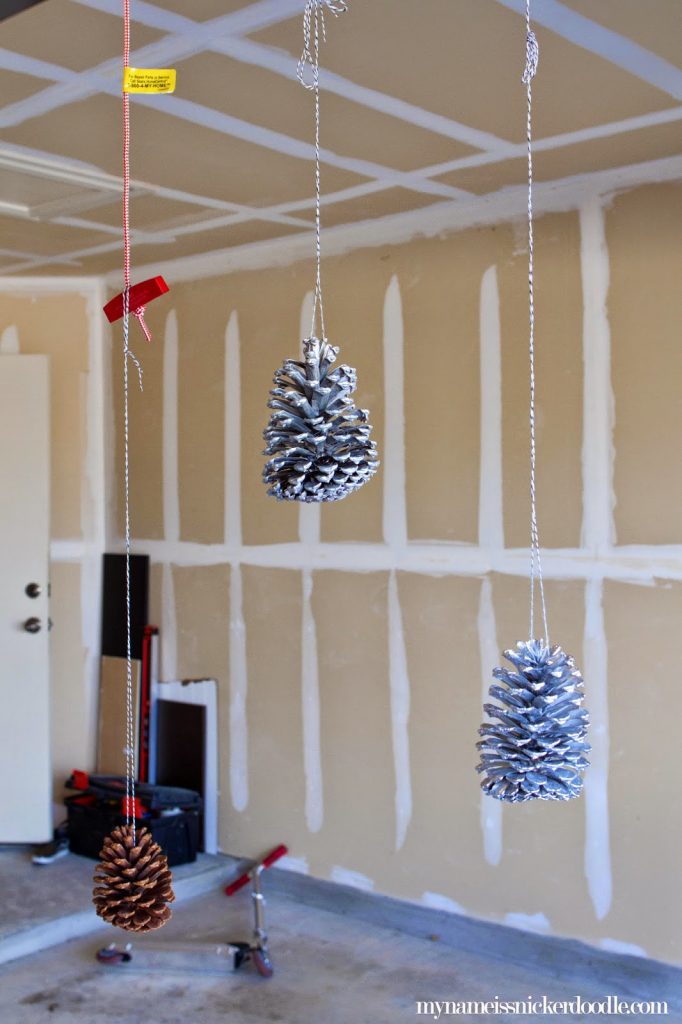 Hang each pine cone with some twin or string. We then hung them in our garage to make it easier to spray and then to allow them to dry.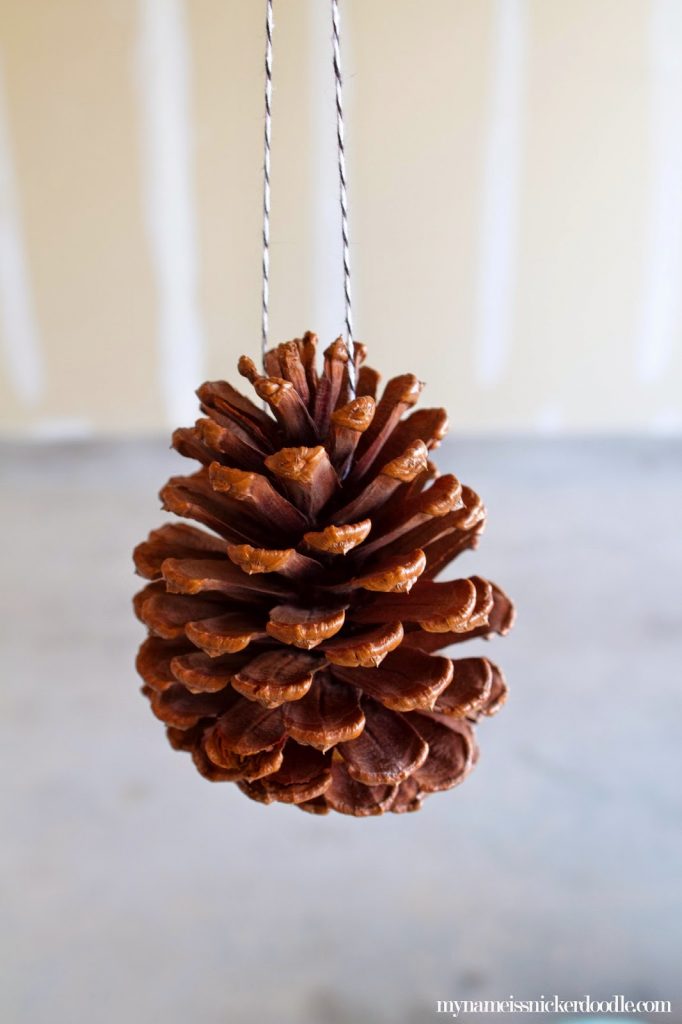 We sprayed some silver…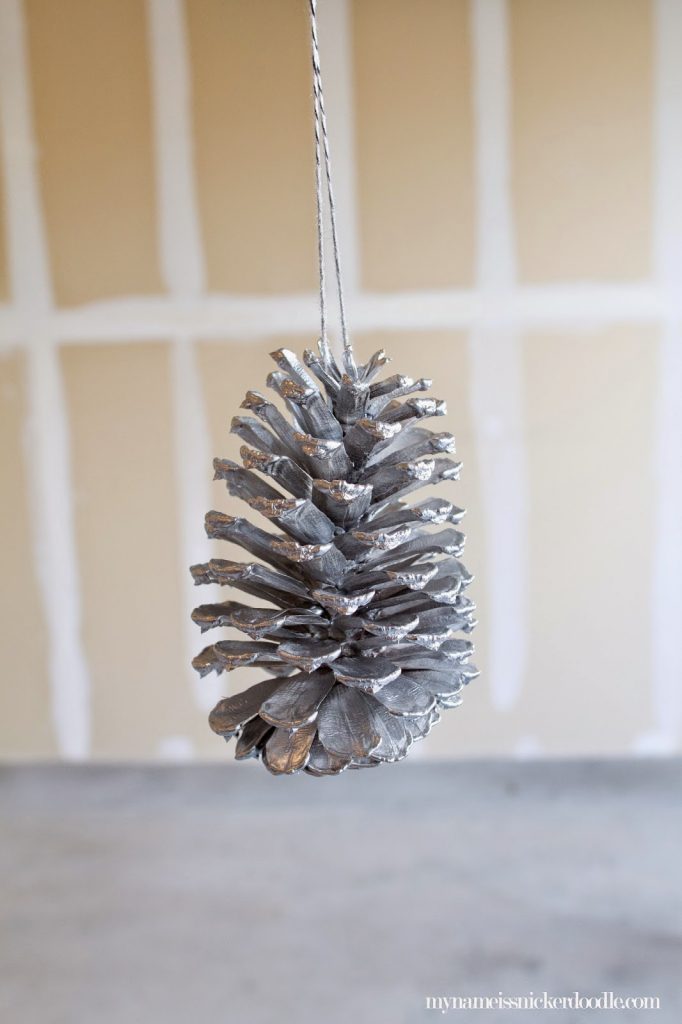 …and then a few of them bright white.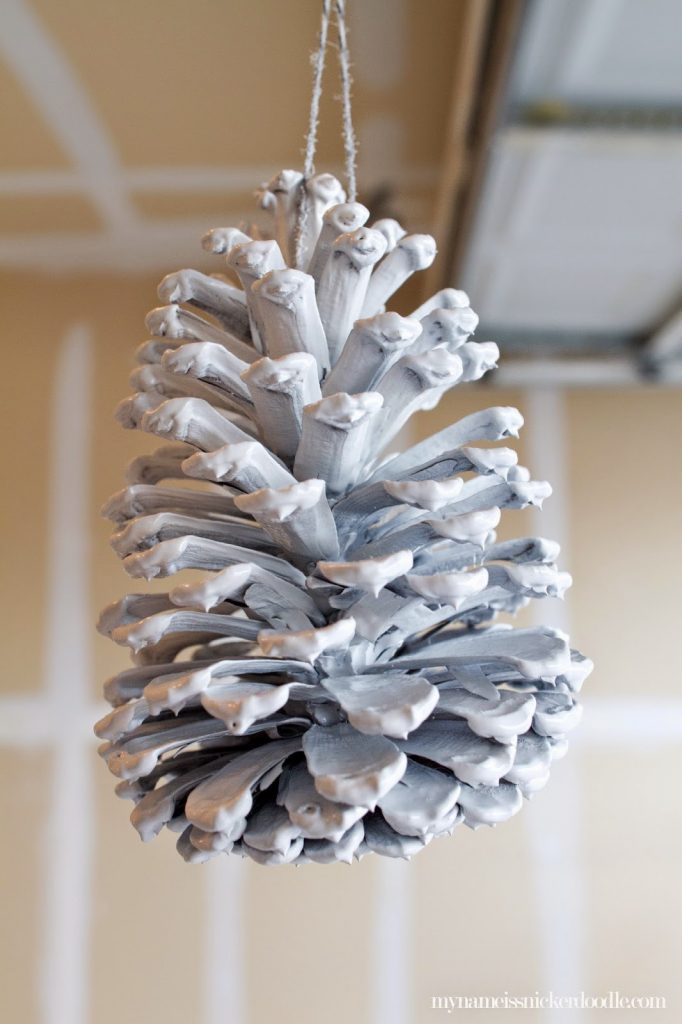 For a few of the silver ones we ended up glittering them.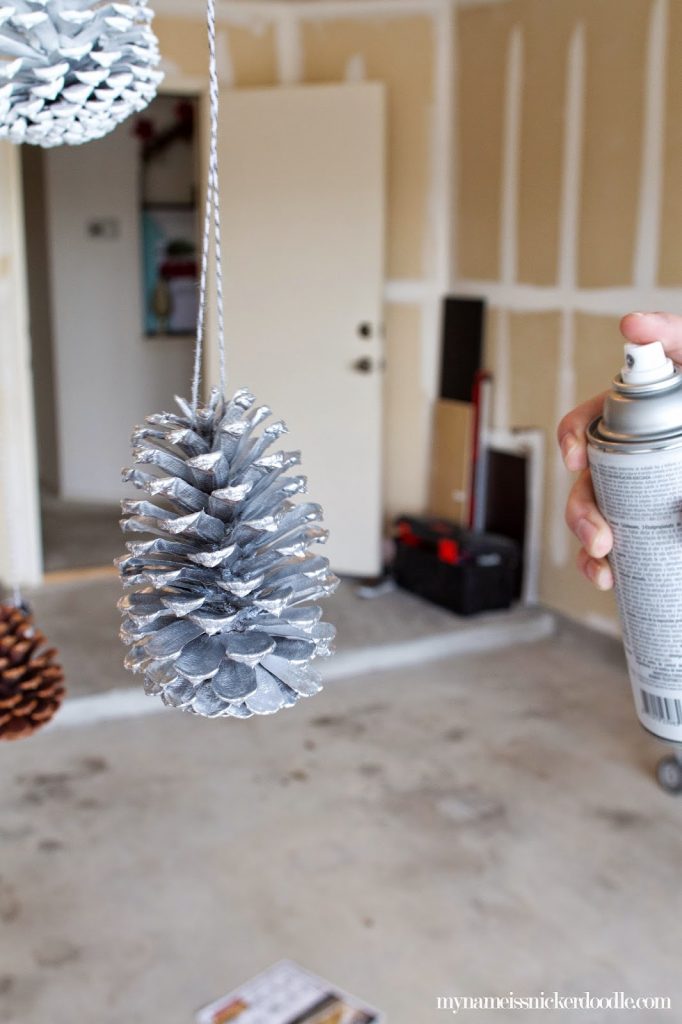 Once we sprayed them, we instantly sprinkled them with silver glitter. Keep a piece of paper underneath to catch an excess glitter.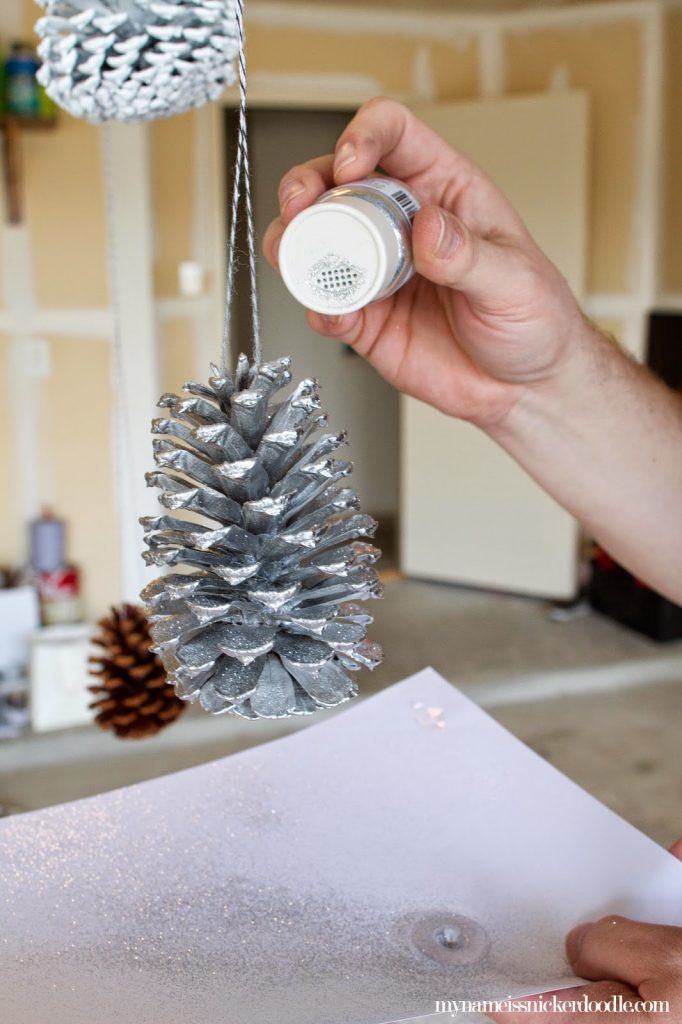 Let them all dry completely before using them as decoration.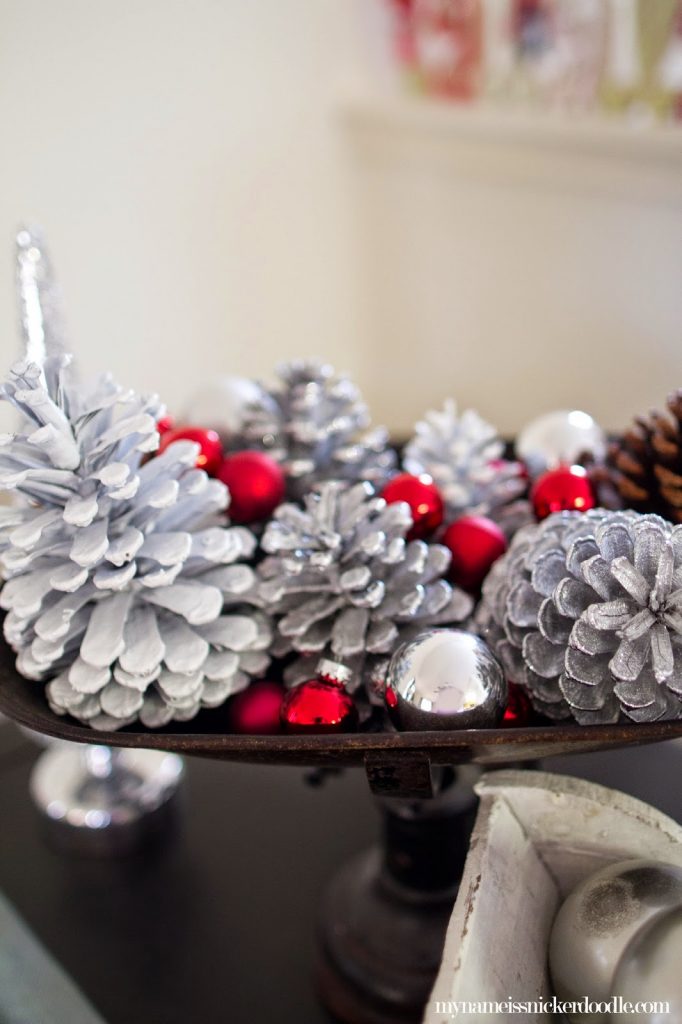 What do you think? Do you keep up a few winter decorations?