I know I claim that most of the recipes on here are easy…and they are. This one just happens to be ridiculously easy! I will let it speak for itself.
Raspberry Sweets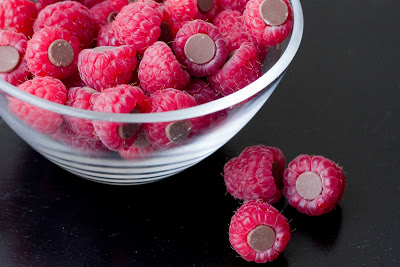 1 pint fresh raspberries
chocolate chips (milk, white or semi-sweet)
Place one chocolate chip into the center of the raspberry. Enjoy!