When trying to get Owen's monthly pictures,
I am getting a lot of this lately…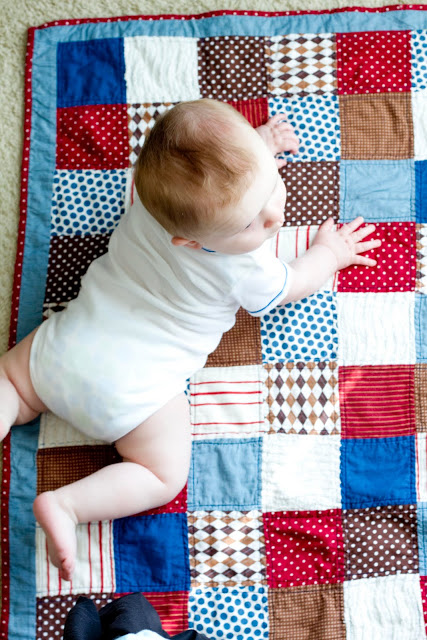 He is on the move!
Getting up on his knees, rocking back and forth,
then he will swivel on his tummy.
I think his two upper teeth are finally coming it,
but teething takes forever so we will see.
He absolutely loves Liam and eats up
any attention he will give him.
He loves to be held and I can't blame him.
I would like to be toted around, and fed,
and snuggled all day long, too!