Today I put up some of my Valentine's decorations that I almost forgot about. I got a huge smile on my face when I pulled out the bag of felt hearts that I sewed a few years ago and then added some fun felt conversational hearts to the year after. I've got them in a fun clear candy jar.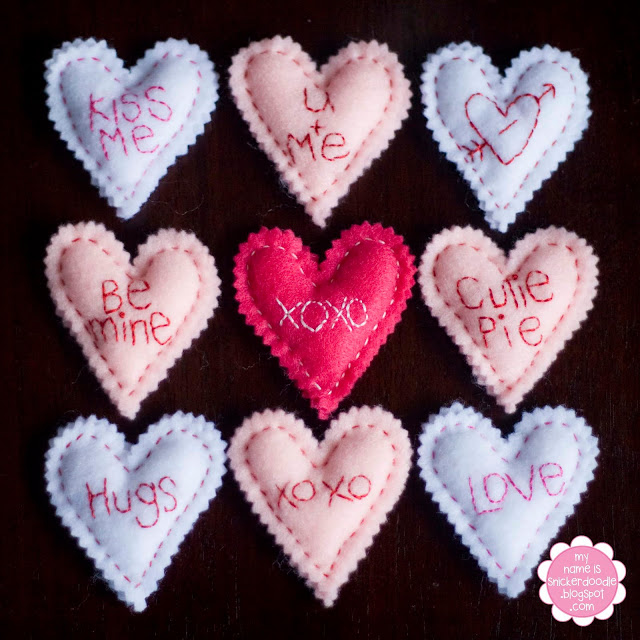 Pin It
I also got a little sentimental when I pulled out this felt heart wreath. I'm sure each and every one of you have this hanging in your home. It was the first project that I did where I found the idea off a blog.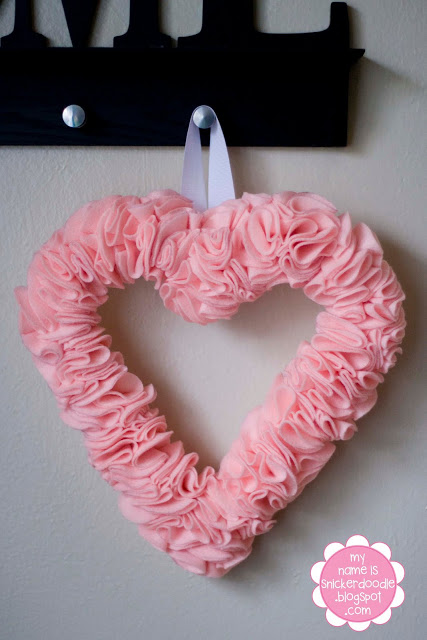 As for these "heart strings" I actually made these last year, but I was so busy with a new born and all the sickness that was going around, I never got around to taking a picture.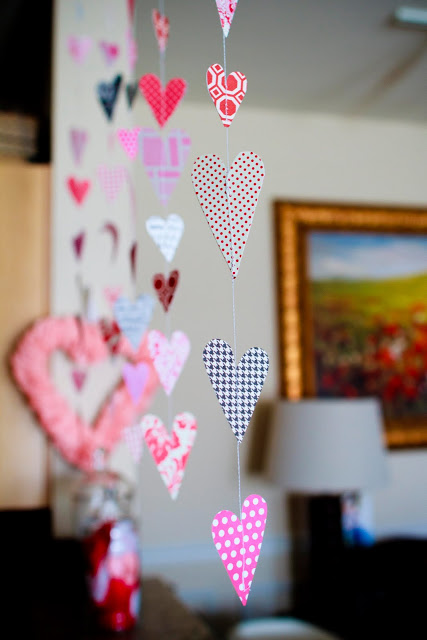 They're back up this year and I just love them. It cost me $0.00 to make because I used random scrap paper I had on hand! You can make them to the length you need them or sew them horizontally and make a banner of sorts. Whatever you come up, I hope you love and enjoy them for years to come!
Heart Strings How To
Pin It
Supplies…
Double Sided Patterned Paper, News Paper, Vellum…whatever you have on hand
Scissors
Heart Punch (Optional)
Thread (I used white because I always have it on hand)
Sewing Machine
1. Cut or punch hearts out of paper. I hand cut all of my hearts (because I don't have a heart punch and I wanted each of my hearts to be unique in size and look). If you aren't a wacky person like me feel free to punch or die cut hearts. I have five strings total with about 14-17 hearts on each.
2. Thread your sewing machine and set it to a long straight stitch with medium tension.
3. Holding on to both thread, start running your stitch while lightly pulling it out, starting your "string".
4. Without lifting the foot, place one heart down and stitch down the middle.
5. Run the stitch about 1 1/2 inches and then stitch in another heart. And so on. Once you get going you'll find your rhythm.
I've just pinned them to my ceiling using clear pushpins.