I am sure everyone has their own version of this salad. This is my version
So crunchy.
So yummy.
So easy!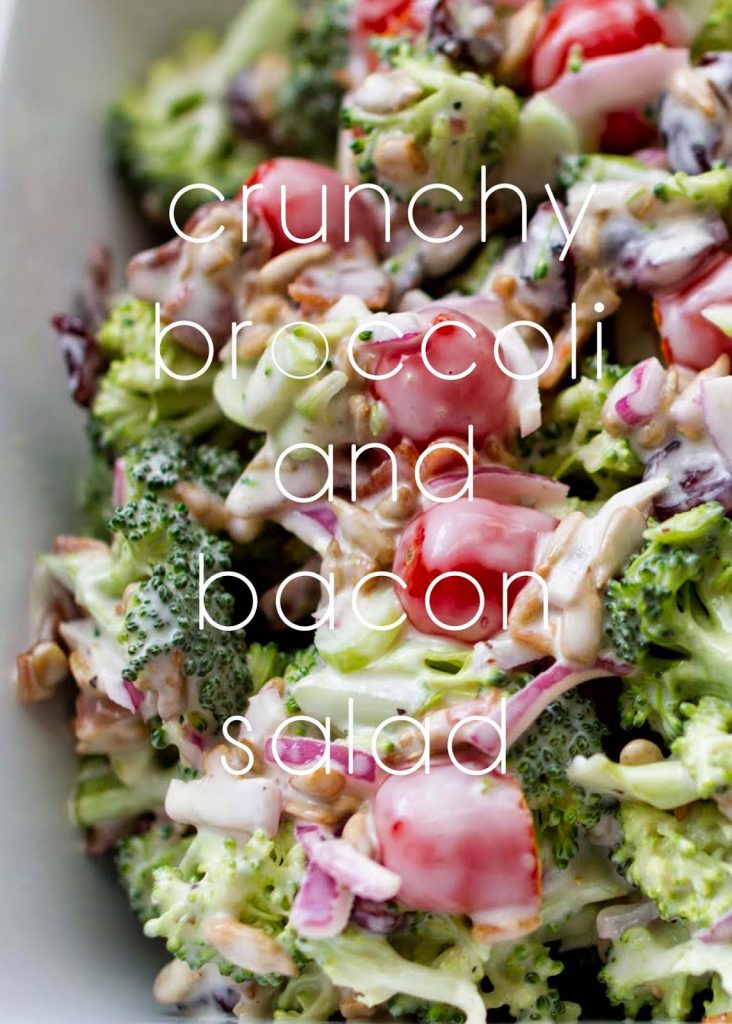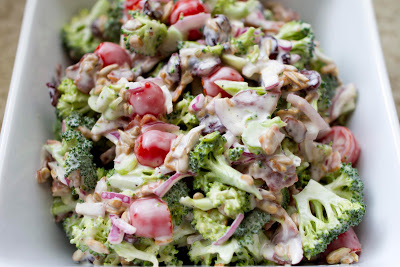 Crunchy Broccoli Salad
Printable Version

3-4 cups broccoli florets
1/2 red onion, cut in half then thinly sliced
5 slices of bacon, cooked and crumbled
1 cup grape tomatoes, cut in half
1 cup sunflower seeds
1 cup craisins
1 cup cubed cheddar cheese
Dressing
1 cup mayo
2 TBSP white vinegar
1/4 cup sugar
1/4 tsp pepper
Toss salad ingredients together in a large bowl. In a small bowl, whisk together dressing ingredients until sugar is dissolved. Pour over salad and toss to coat. Chill for 1 hour or longer before serving. Best made and served the same day.