I really never was a fan of black beans until a few years ago. They were either too bland or not very tender. I had picked up an in store coupon for something and I got a 1 pound bag of dry beans for free. They sat in my pantry for weeks until I decided to try them out. And guess what? I really couldn't keep my spoon out of the pot because they were so tasty!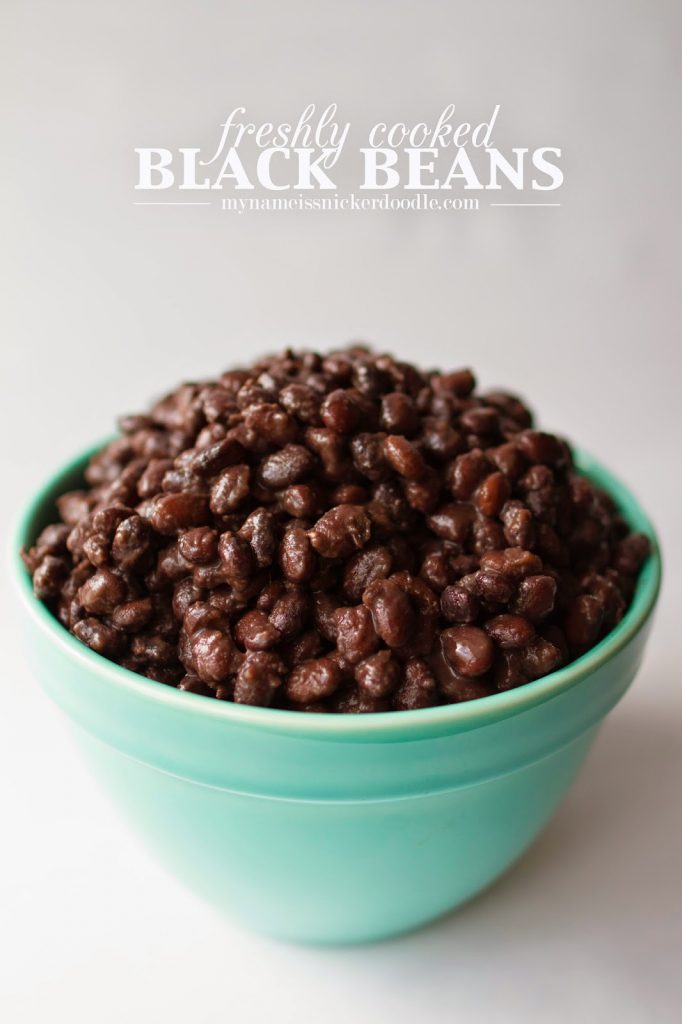 It only takes 4 ingredients and a few short hours to bring these to your table. Plus, your saving money and can control how much sodium goes in.
This recipe calls for the "quick" soak method. It helps with the common digestive problems (beans beans the magical fruit…) that come with eating any beans. If you prefer the over night soak method, that works just fine as well. Just skip to the
Black Beans
Printable Version
1 lb bag of dry black beans
Water
1 chicken (or vegetable) bouillon cube
1 medium yellow onion, finely chopped
1-2 tsp salt
Sort through the beans and remove any pebbles. Rinse beans in a colander. Place in a medium pot and cover with water about 1 inch above the beans. Bring to a rolling boil then turn off the heat. Let it soak for 1-2 hours. They should about double in size.
Rise beans for a second time and return to pot. Cover with water about 1 inch above the beans. Add in finely chopped onion, bouillon cube and 1 tsp salt. Over high heat bring to a boil then reduce to low heat. Cook for 1 1/2 to 2 hours. Add salt as needed. Make sure to keep an eye on the water. Add more as needed.
This recipe is linked up at – The Creative Exchange, Weekend Re-Treat, Friday Finds, The Creative Collection, Link Party Palooza, Super Saturday, The Party Bunch, Monday Funday, Totally Talented Tuesdays,