When good friends come into your life, it's your job to never let them go. You might loose contact with them for months (or years) on end, but it's important to try to reach out to them and keep them in your life.
My friends Mandy and Jes are monthly friends…the kind that I might not see for months at a time, but when we get together it's always good times…laugh till you cry times.
Last week I was just feeling lonely. Some of it was hormone related and some of it was just plain loneliness. So when the girls wanted to get together for brunch, I was all for some adult interaction!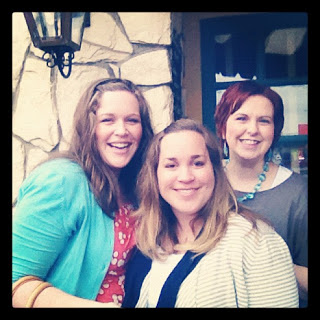 These two are THE coolest chicks I know in my life. The kind of girls you want to be in life. I just love them! We spend well over two hours at Mimi's Cafe just catching up, giving unsolicited advice to Jes (we are so excited she is having her first baby!!!) and chatted the morning away.
And while typing all of this, I just realized that I never posted about the hot chocolate party Ian and I threw back in January and had their families over for some food fun!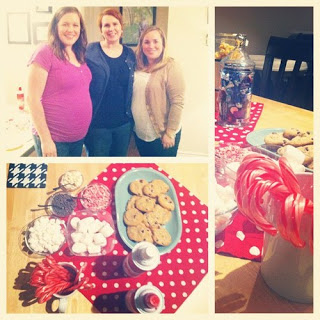 (photo from Mandy)
Oh, I want some hot chocolate right now!