My projects list is two miles long, but when I saw
these fun bibs here
,
I knew I needed to put them at the top of the list!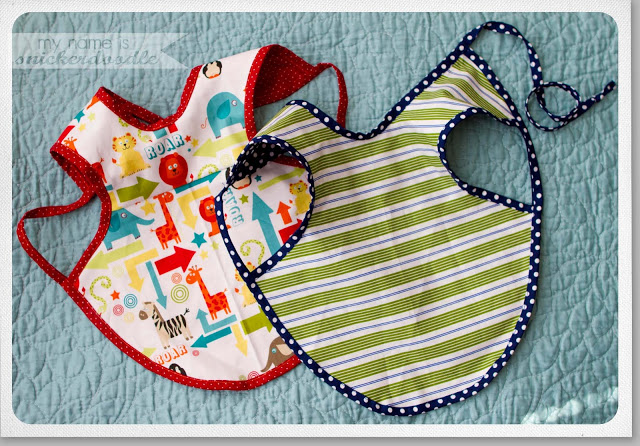 Owen is at the stage where he is feeding himself and it's not pretty.
We had a few other bibs,
but he always managed to shift them to the side
and still get food on his clothes.
I could have went out and bought a few of those larger bibs,
but I wanted to make these instead.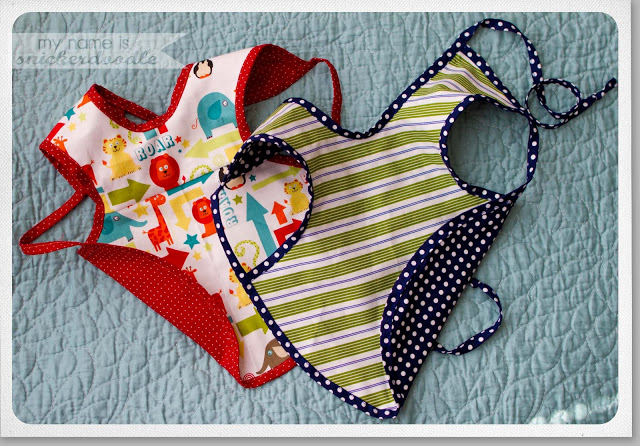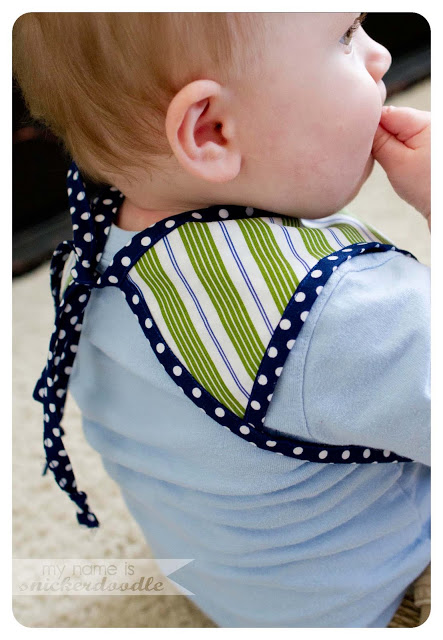 Pin It
{Only 1 more day to enter this giveaway! I will be announcing the winner tomorrow at 8pm CST!}