We've got Halloween on the brain at our house.
I've got a couple of holiday projects I'm trying to get done so we can at least
enjoy them for the rest of the month.
Owen asks multiple times what everyone is going to be for "trickertreat".
Ian and I are helping out with our church's Trunk or Treat/chili cookoff party and
we already have bags and bags of candy that may already be open.
Halloween can be fun when you've got little ones with great imaginations!
I was a little nostalgic today, thinking back on our first official Halloween as parents.
Liam was only 8 months old and we had borrowed an adorable costume from a friend.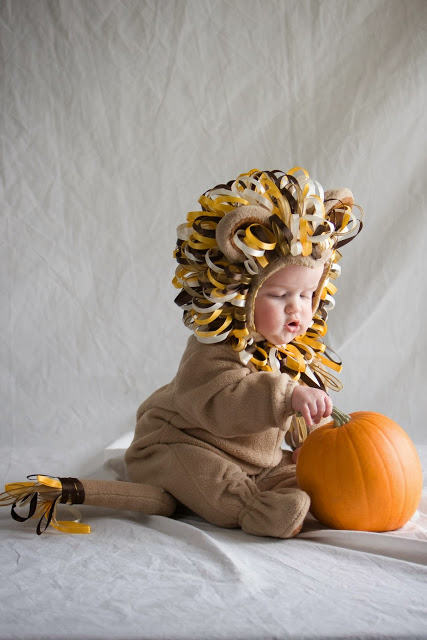 Oh boy did I have fun with him on that day!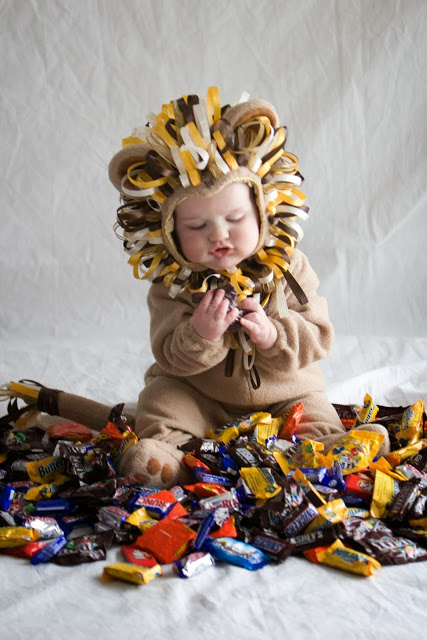 We only went to a few neighborhood houses for Trick or Treating,
but it was worth it!
Now we are a family of five and we finally agreed on a theme this year.
Superheroes!
Pretty orginal, right?!
I'm excited to alter costumes, buy new pumpkin pails and dress up!
What are you excited for this year?