A week from today, Paula Deen might be announcing
my name as winner in this huge life changing little
contest
I entered!
EEEKK!
And the great thing is…they are streaming it LIVE over the internet!!!
Everyone can watch it here
.
It will be live in Savannah at 7:00PM
PST 4:00PM
MST 5:00PM
CST 6:00PM
Yesterday I started to get some things ready to pack…
really still trying to unpack from our Florida trip!
I am also trying to prep Liam that I will gone for a week.
I know he will be fine, but we like to keep in the loop.
I told him that I was going away to meet some new friends and Paula Deen.
He said, "Mom, I will go with you to the cook show!"
He calls Paula Deen's shows "the cook show".
I have been watching them a lot lately!
He climbed in the suitcase and buckled himself in.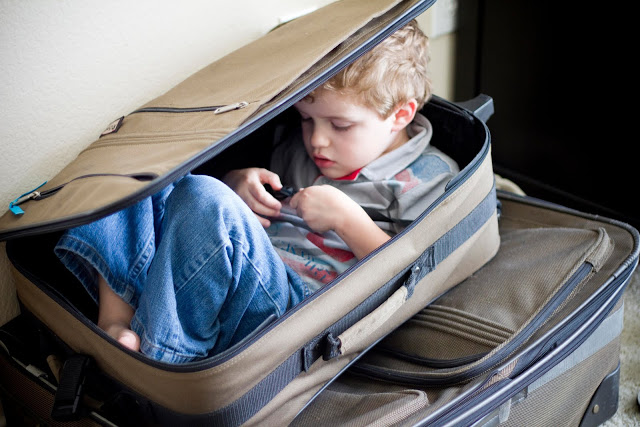 Safety first!
On an Owen note…He has cut two new teeth with two more on the way!
One is already peaking through!
He hasn't been too miserable, but miserable enough for the rest of us!
Oh, and did I tell you he's crawling?
It's so adorable!