I wasn't always a huge fan of coconut flavored things. But as I grew older, my taste buds changed and it's one of the flavors that I really like in drinks, chicken or shrimp and definitely in desserts! This bread is delicious and gives the old standby, banana bread, a run for it's money!!!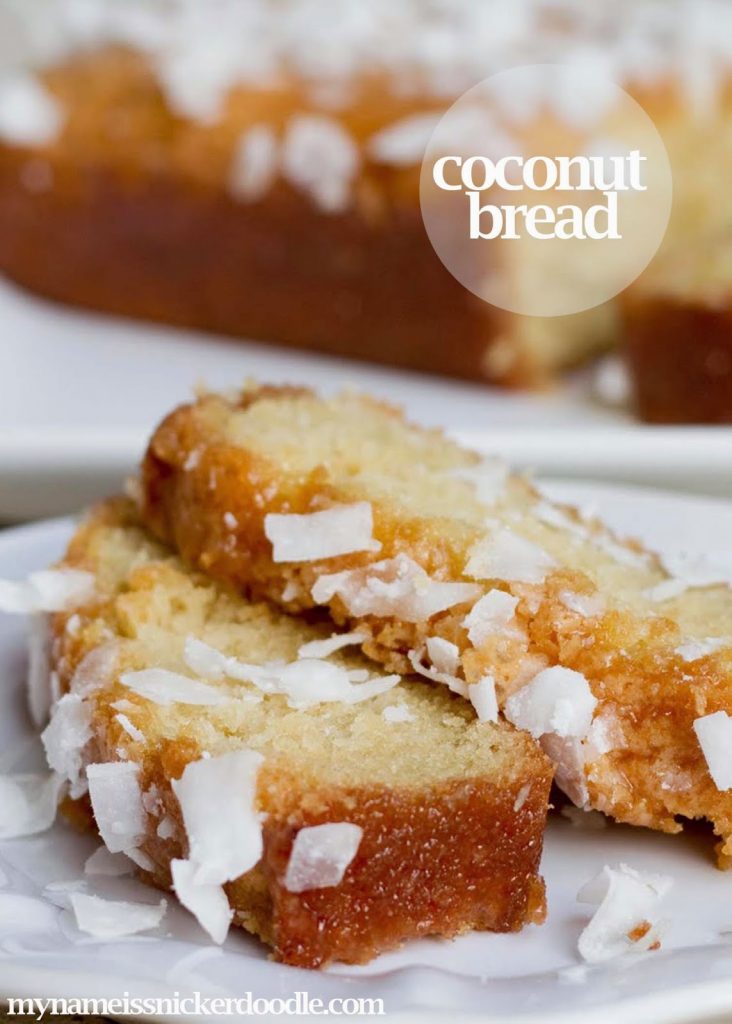 Coconut Bread
4 eggs
2 cups sugar
1 cup vegetable oil
2 tsp coconut extract
2 cups flour
1 tsp salt
1 tsp baking soda
1 cup coconut milk (canned) or buttermilk
1 cup sweetened shredded coconut
Glaze:
1/2 cup sugar
1/4 cup coconut milk (canned) or water
1 TBSP butter
1 tsp coconut extract
3/4 cup sweetened shaved coconut
Preheat your oven to 350°. Spray two loaf pans with cooking spray and set aside. In a large bowl, mix your eggs together. Add in sugar, oil and coconut extract and beat well. In a medium bowl whisk together flour, salt and baking soda. Add that to your sugar mixture, alternating with the coconut milk. Stir in shredded coconut. Divide mixture evenly between two loaf pans. Bake for 50-60 minutes or until an inserted toothpick comes out clean. Let it cool for 10 minutes. In a sauce pan over medium high heat, stir together sugar, coconut milk and butter. Bring to a low boil. Stiring constantly, cook for 1 minute and remove from the heat. Stir in coconut extract and pour over both loafs. Sprinkle with shaved coconut and let it cool for 20 minutes. Remove from pans and serve.