Yes, I'm here.
I have a ton to catch up on and will over the next few days, but I've just got to share with you something that brought a little magic into our lives last night. We did it last year, but there was something different about it this year that I can't put my finger on. Maybe it's because Liam was a little older and wiser.
Santa sent Liam a personalized video.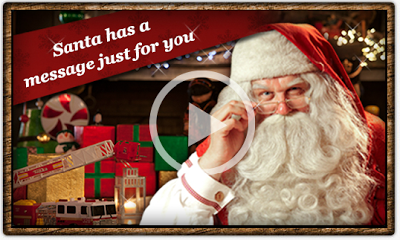 Portable North Pole has a free service where you can create a personalized video for your child. You just have to answer a few questions about your child (nothing major) and then it will get emailed to whatever email account you choose.
Liam was completely memorized and couldn't stop talking about it for the rest of the night. I was almost in tears because I could visible feel his innocence in the works. Believing in something so pure and good.
I'm really looking forward to this Christmas season and all that it has to offer! Who's with me?