I made some wonderful friends when I was in high school.  We lived for Friday nights!  It wasn't to party or to get into trouble.  There was a restaurant we would  always go to on Friday nights when we got paid from our part time jobs.  We typically ordered mozzarella sticks or chips and salsa.  Dinner was never ordered, but we always got the molten lava cake!  I don't eat at that restaurant anymore, but I still dream of that molten lava cake.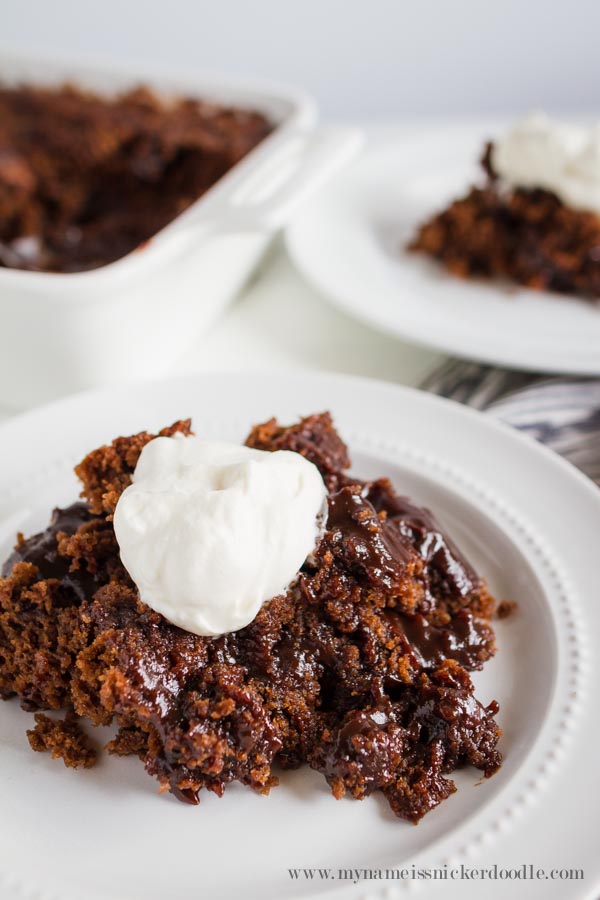 I actually made a copy cat of that cake years ago, but it just wasn't the same.  It wasn't until I made my mom's Hot Fudge Pudding Cake that I was taken bake to those high school years.  It's super fudgey and chocolatey!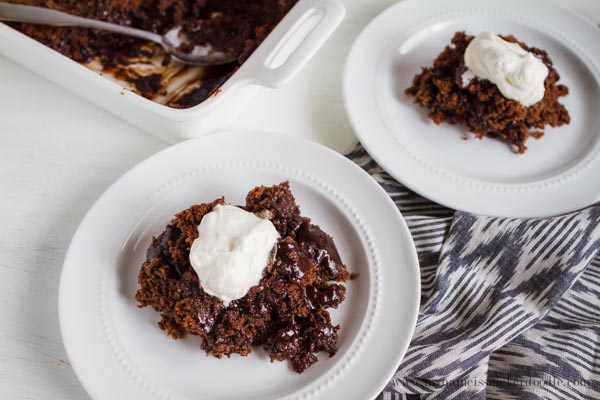 You will be surprised of how easy this cake is.  It actually makes it's own sauce and only takes a few simple ingredients.  Serve it hot and be ready for it to be completely gone in minutes!  Most importantly, make sure to enjoy it with friends!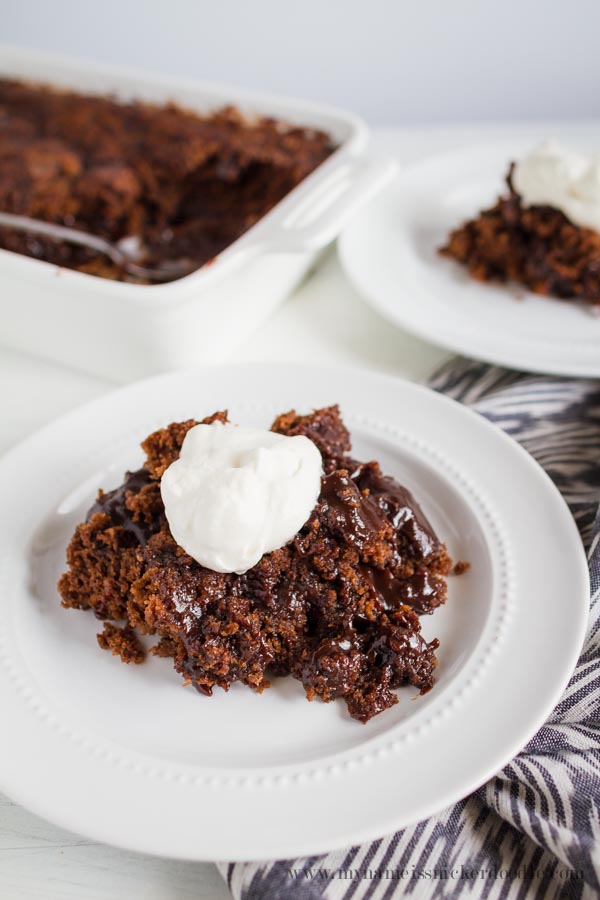 Hot Fudge Pudding Cake
Printable Version
Serves 6
Ingredients
1 1/4 cups sugar, divided
1 cup flour
1/2 cup cocoa, divided
2 tsp baking powder
1/4 tsp salt
1/2 cup milk
1/3 cup butter, melted
1 1/2 tsp vanilla
1/2 cup packed brown sugar
1 1/4 cups hot water
Whipped topping or vanilla ice cream
Directions
1.  Preheat
oven to 350º.
2.  In a medium bowl whisk together 3/4 sugar, 1/4 cup
cocoa, flour, baking powder and salt.
3.  Stir in milk, butter and vanilla.
Combine until smooth.
4.  Pour batter into a greased 9 inch square pan or
a 6×10 pan.
5.  In the same bowl whisk together 1/2 cup sugar, brown sugar
and 1/4 cup cocoa. Sprinkle evenly over batter.
6.  Pour hot water
entirely over the top of the sugar mixture and DO NOT stir into the
mixture. When this is cooked the cake will end up at the top and the
sauce will be on the bottom.
7.  Bake for 35-40 minutes until center is
almost set. Remove from oven and let stand 15 minutes.
8.  Serve cake and
spoon remaining sauce from the bottom of the pan over the top. Top with
whipped topping or ice cream.