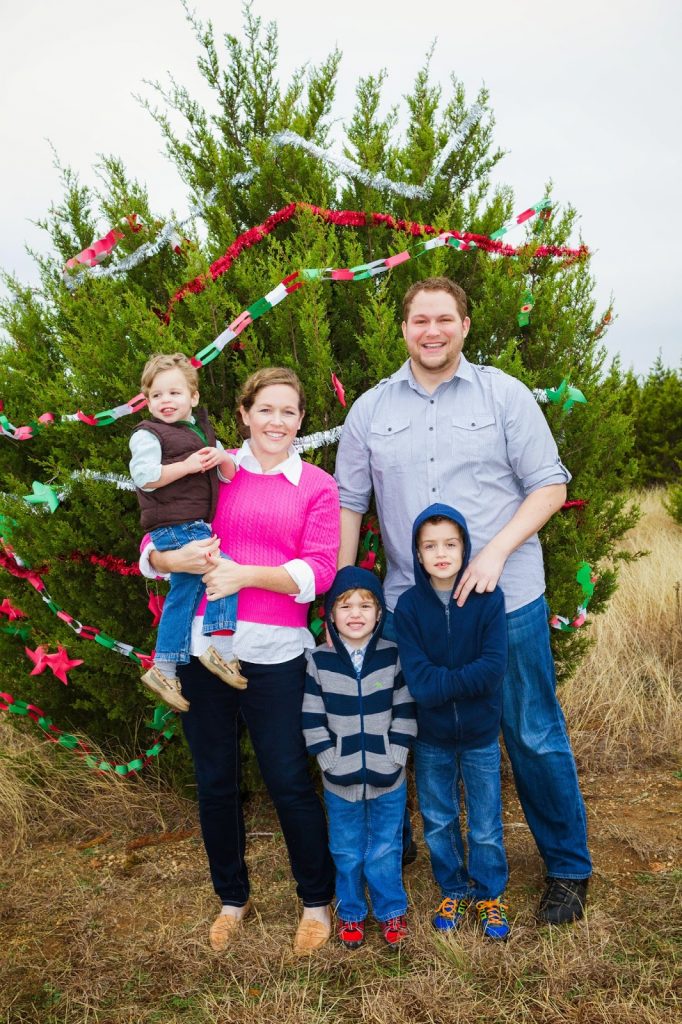 Most major cities in the US have a slogan or theme. Austin, Texas just happens to be Keep Austin Weird.
Weird, right?!
I was actually eh about it when we first moved here. It just sounded too "hippie" for me. However, since we've lived here for over a year, I totally get it. Austin is probably one of the coolest cities in the states (it ranks 19) and I can finally see why. People are just themselves here. There is always something fun going on and the food…oh the food!
One of the things that's "allowed" during the holidays is decorating a tree on the side of the road. I'm not even sure what type of tree they are, but they are everywhere! When we first heard about it last year it was too late to pull it together so we put it at the top of our to do list this year. I still wasn't completely on the ball this year, but managed to pull together a last minute invitation and about half of the families were able to come.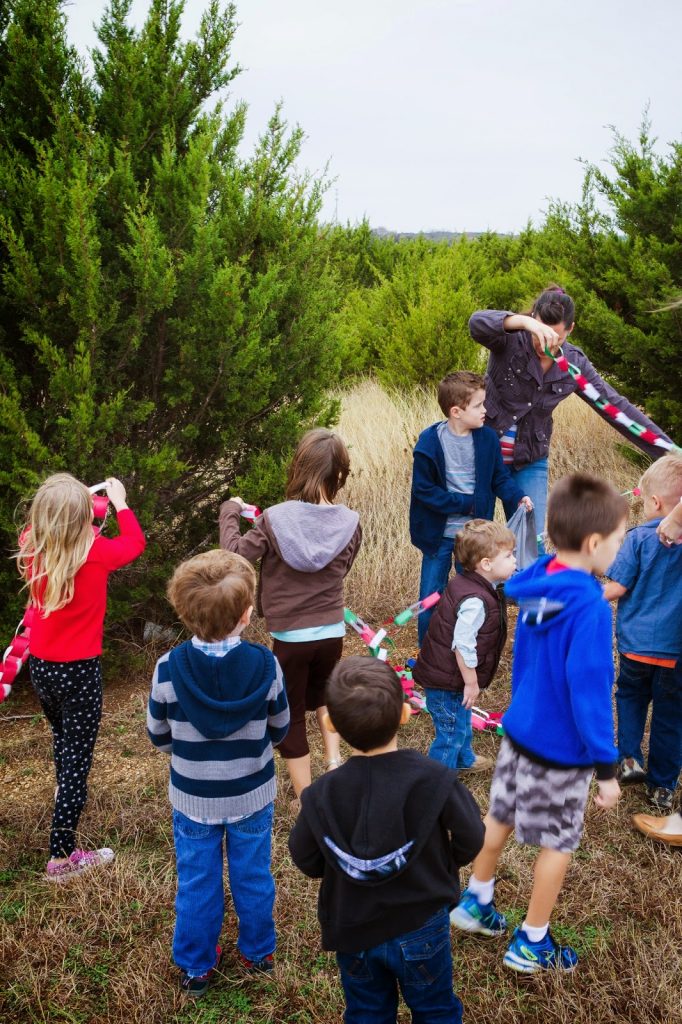 Everyone was to bring one type of decoration (nothing
edible, of course) but, it ended up mostly garlands and paper chains.
It actually was perfect. The night before, the kids and I whipped up
some green and red pinwheels.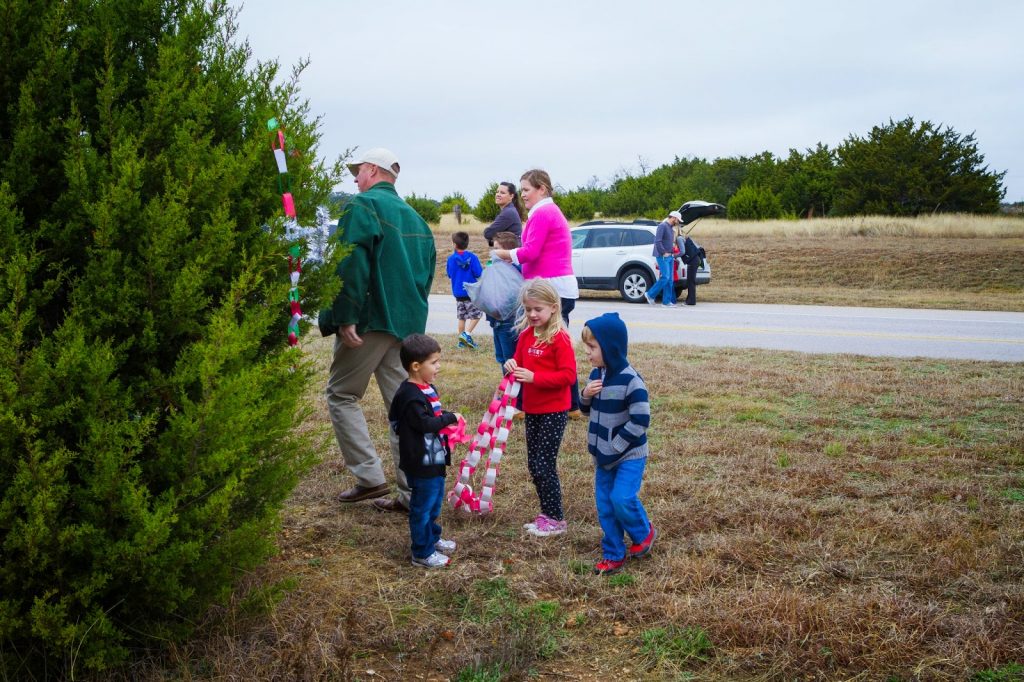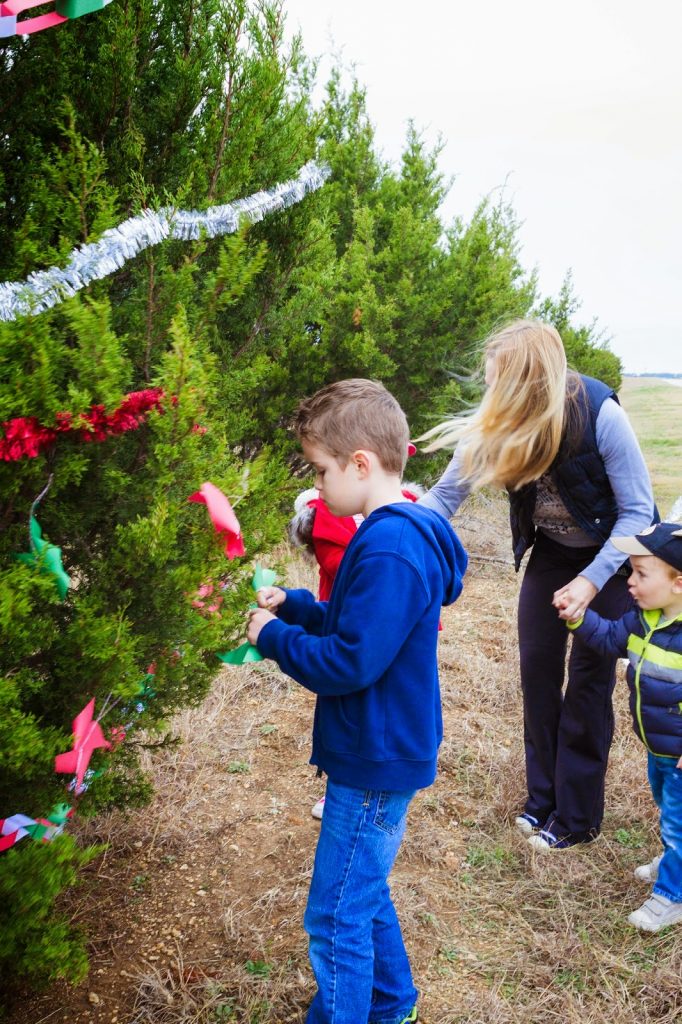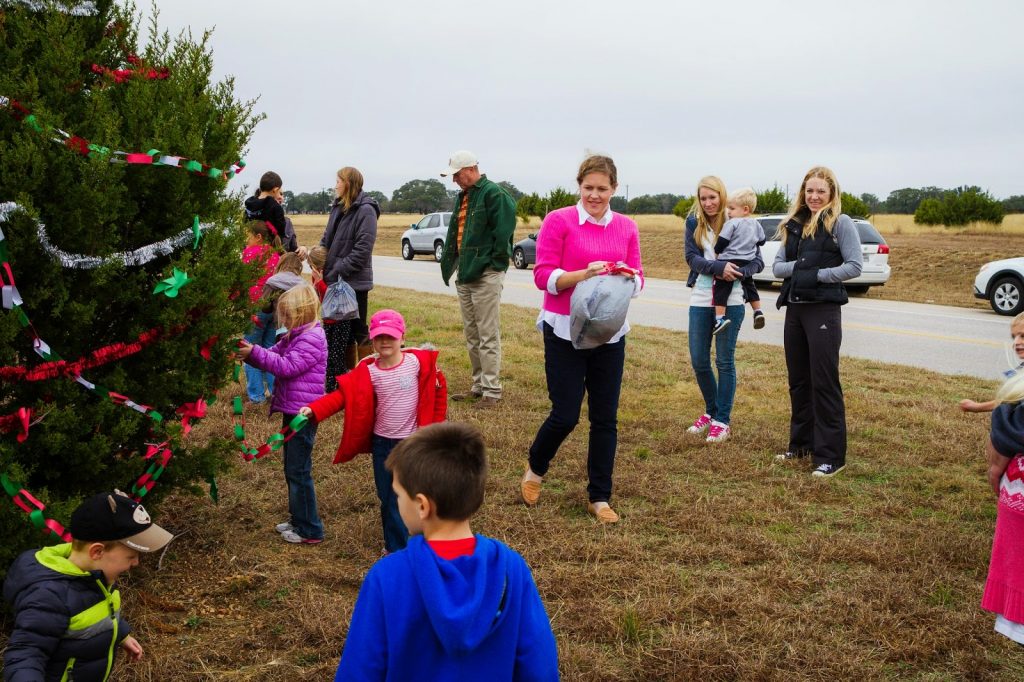 We did it early in the morning with the idea of a breakfast potluck at
the nearby park and just letting the kids play while parents chatted.
The weather was a little too cold for most so we invited everyone back
to our house to warm up, eat and visit for a bit. That only
happened because my house was actually clean! I would have made
everyone suffer in the cold if it was how it normally is (MESSY!)
It is definitely something we want to do every year! The kids love it when we drive past "our tree" and I'll admit that I do too!
(We are going back a few days after Christmas to clean up, so don't you worry!)