I am about to share with you the
toughest tutorial
I have seen yet.
It through me for a loop when I first saw it!
However, I have a feeling that all of my
fabulous readers will be able to handle it.
All you will need is a
crappy pair of scissors and
your favorite brand of dryer sheets.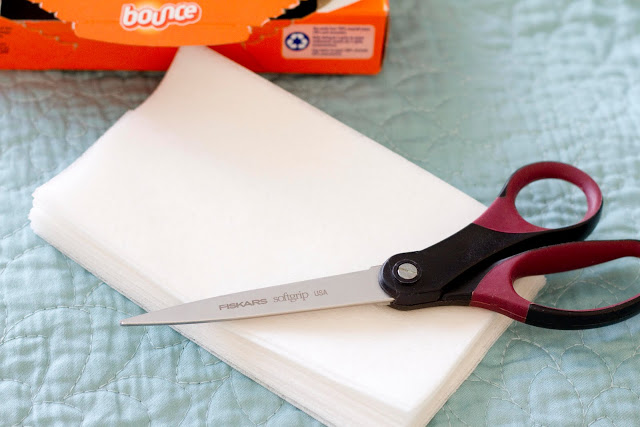 Take about half of your dryer sheets in one hand and
cut them in half.
Repeat with the remaining dryer sheets.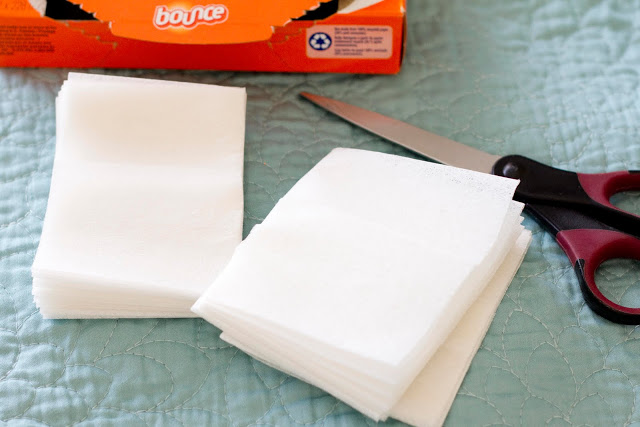 There you have it!
You have now doubled your money spent.
I have been using a half sheet for months now and I don't even notice a difference (which is a great thing!)