Last week I posted my recipe for Glazed Croissants and they were a big hit!  What I didn't tell you is that I totally had them in mind for a dessert that I shared over at Lolly Jane last month. Strawberries and blackberries are in season and I can't ever resist eating my fare share!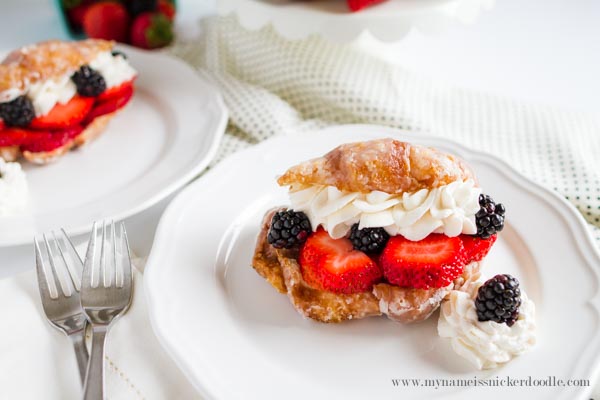 I decided to be a bit decadent this year and use my Glazed Croissants for Strawberry Shortcake instead of shortcake or pound cake.  They turned out perfectly!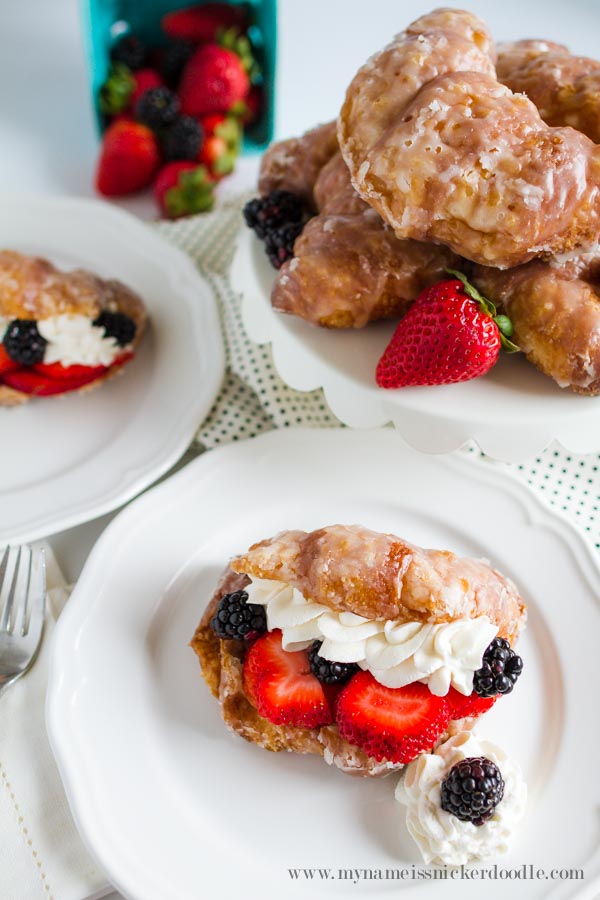 Since there is plenty of sugar already on the croissant, I skipped adding sugar to my berries.  Even though I love syrupy berries, it's not necessary with this dessert.
I truly cannot express how fantastic these tasted!  Purely a heavenly treat!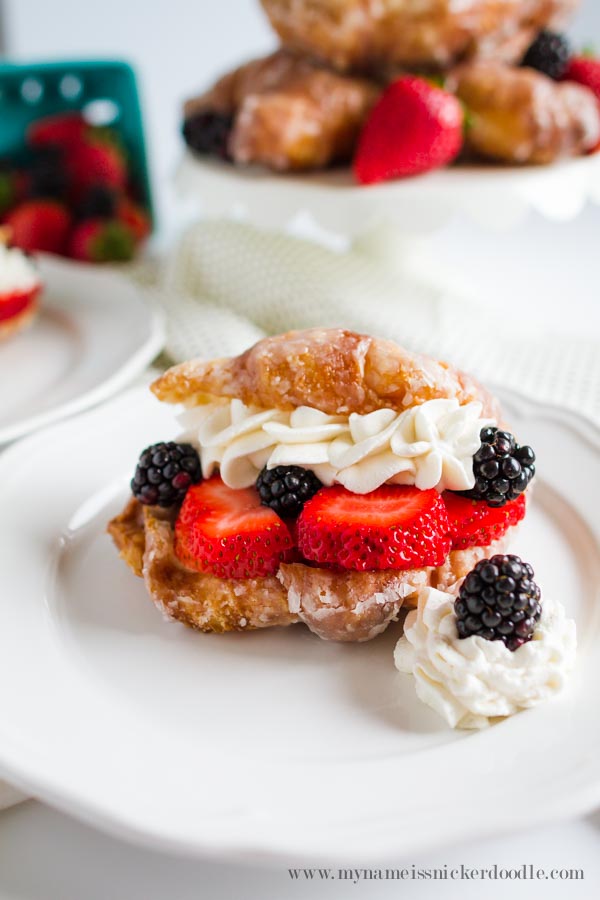 Sweet Berry Croissants
6 Glazed Croissants (Recipe Here)
1 cup whipping cream
1/4 cup granulated sugar
1 tsp pure vanilla extract
2 cups sliced strawberries
1 cup blackberries
1.  In a medium bowl, whip together whipping cream, sugar and vanilla on high speed until firm peaks form.  Don't over beat because it will turn into butter!
2.  Slice croissants in half lengthwise almost in half.
3.  Place each onto a plate and open the croissants.
4.  Layer with sliced strawberries and whipped cream and fold the top back over.
5.  Serve.