When I order a meal at a Mexican Restaurant, I secretly get a little excited for the rice that's served with it.  I typically will order some sort of cheesy enchilada goodness and that's usually paired with beans and rice.  There is just something about that simple rice side that makes me happy!  Maybe it's because I know it's only a few ingredients that make up something so spectacular.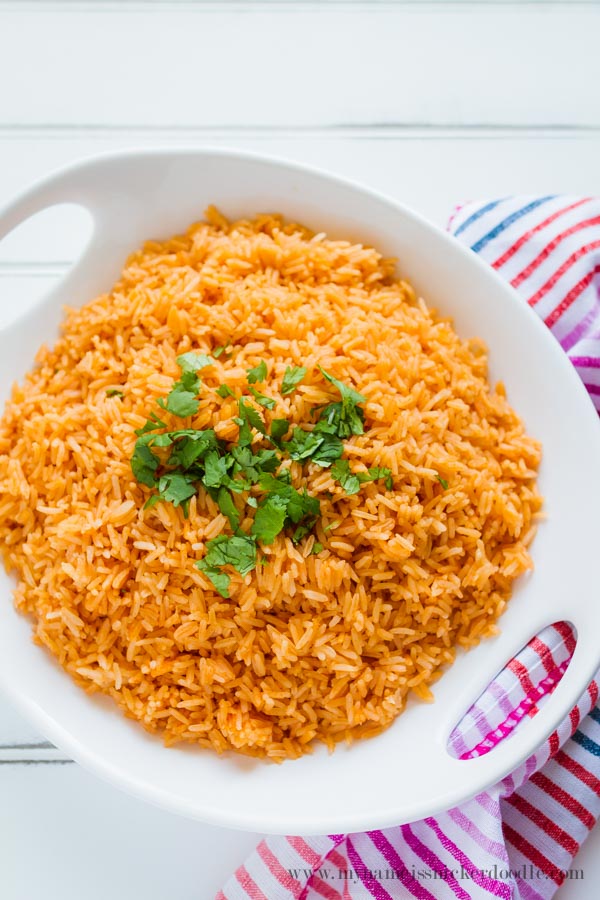 I started making it at home whenever I make enchiladas or burritos.  I like to serve it along side my Homemade Black Beans or even with my Street Corn.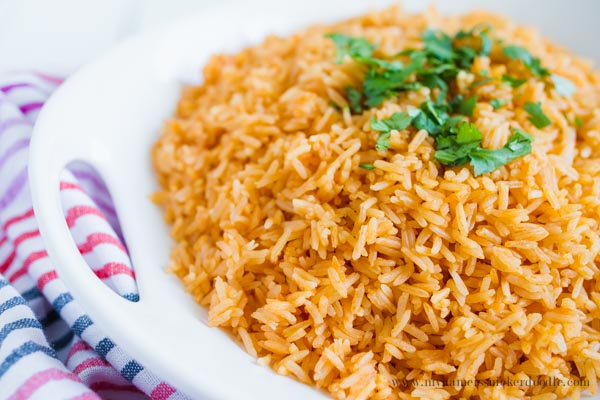 This is a great recipe to put in your file and keep handy because you'll be making it often!  It's delicious!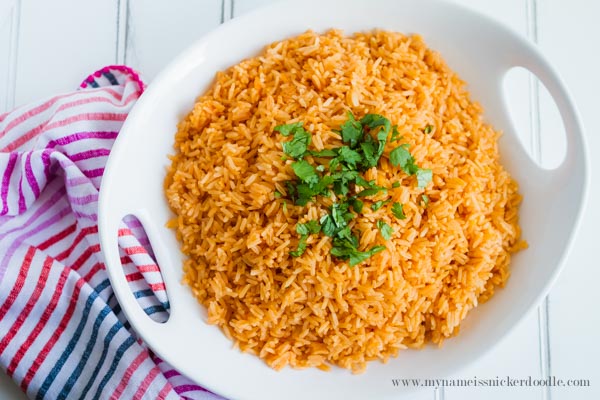 Mexican Rice
Printable Version
Serves 6
Ingredients
2 cups long grain rice
2 TBSP butter
1/4 cup canola oil
2 cloves garlic, minced
1 tsp salt
1/4 tsp cumin
1 small can of tomato sauce
2 15 oz. can's chicken stock
Directions
1.  In a large skillet, heat butter and oil over medium high heat.
2.  Add in rice and cook until lightly golden brown, stirring frequently.
3.  Add in minced garlic, salt and cumin and cook for 30-60 seconds, stirring constantly to not burn the garlic.
4.  Stir in tomato sauce and chicken stock.
5.  Bring to a boil and reduce heat to low.
6.  Cover and let simmer for 40-50 minutes or until all liquid is absorbed and rice is tender.
Try these other great recipes!