This shop has been compensated by Collective Bias, Inc. and its advertiser. All opinions are mine alone. 
#PremiumPrep #CollectiveBias
I've mentioned a few times that I'm trying to be better at meal planning, preparing and freezer meals.  Those recipes are usually me doubling something we are already having for dinner or making something with just a few ingredients.  Can I tell you that I wish I would have started this years ago!  It truly has made dinnertime around here a whole lot less stressful and fun again.
When I created these savory Chicken Basil Alfredo Cups I knew I wanted to use some already cooked chicken that I had leftover from a Sunday roast we had earlier in the week.  It only took a few more ingredients like the new Bertolli® Cream Basil Alfredo sauce to make them and they are seriously delicious.  Super cheesy and simple!
Both my husband and I had busy days ahead of us so I made an extra batch and stored them in Premium Food Storage Containers in the new Rubbermaid® Brilliance™ line.   Talk about convenience and quality!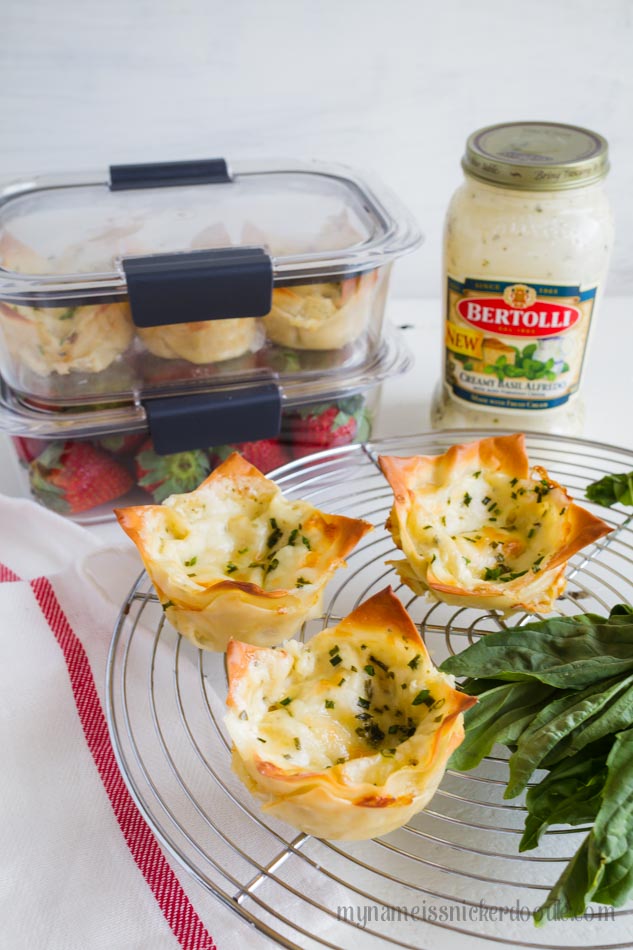 The reason I chose Rubbermaid® Brilliance™ is because they are 100% leak proof, stackable and work really well in the microwave.  Plus they are crystal clear so there is no second guessing what's inside!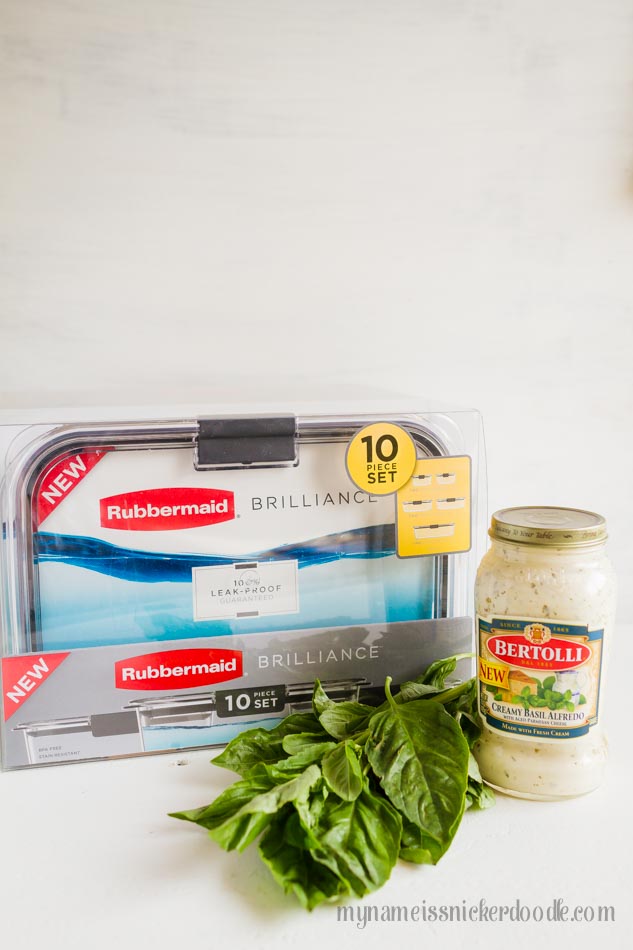 I happen to love anything that involves alfredo sauce so I was excited to try the Bertolli® Creamy Basil Alfredo in this dish.  Bertolli® definitely knows how to create that effortless Tuscan lifestyle right to your own kitchen.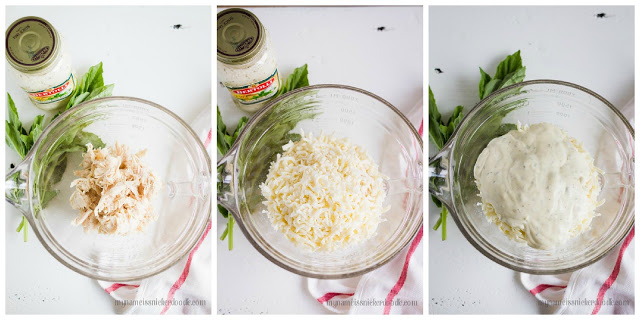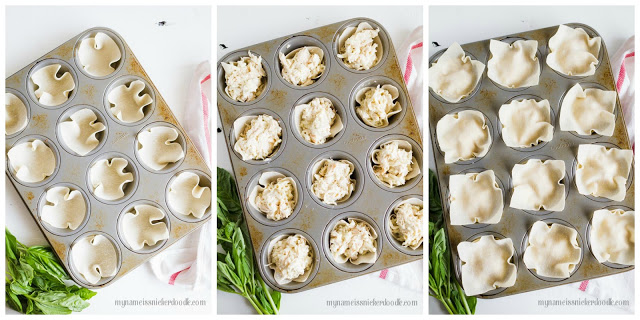 These baked up gorgeously and my family loved them!  I even impressed myself with how easy they came together.  Using leftover chicken is definitely the way to go!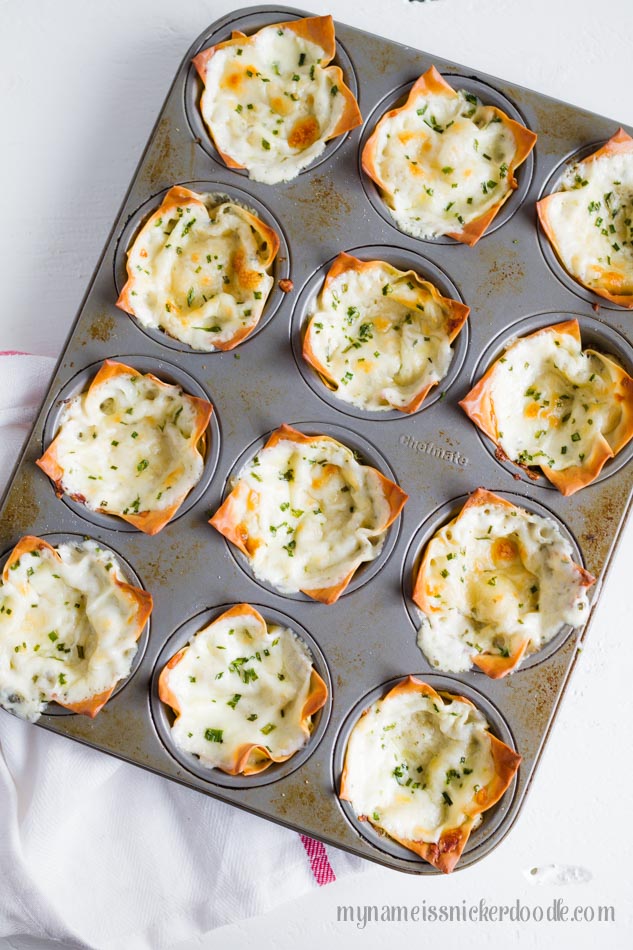 Check out the recipe below!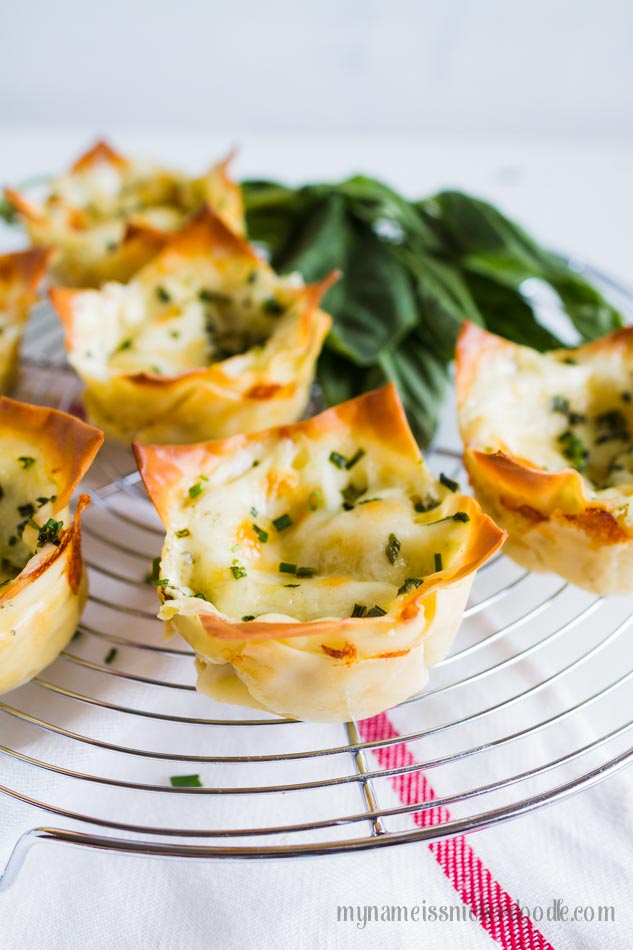 Chicken Basil Alfredo Cups
Printable Version
Makes 12 Cups
Ingredients
24 Wonton Wrappers
2 Cups Chicken, Cooked and Shredded
2 1/2 Cups Mozzarella Cheese, Shredded
1 15 oz Jar Bertolli® Creamy Basil Alfredo Sauce
Chopped Chives, Optional
Directions
1.  Preheat oven to 375 degrees.
2.  Place one wonton wrapper into each muffin tin, gently pressing down to form a cup.
3.  In a bowl combine chicken, 2 cups cheese and 1 1/2 cups of sauce.
4.  Divide mixture between cups evenly.
5.  Top each with one more wonton wrapper and press down to form a kind of seal.
6.  Spoon about a tablespoon of sauce over the top and sprinkle with remaining cheese.
7.  Bake for 15-20 minutes until cheese is melted and lightly golden brown.
8.  Garnish with chives and serve.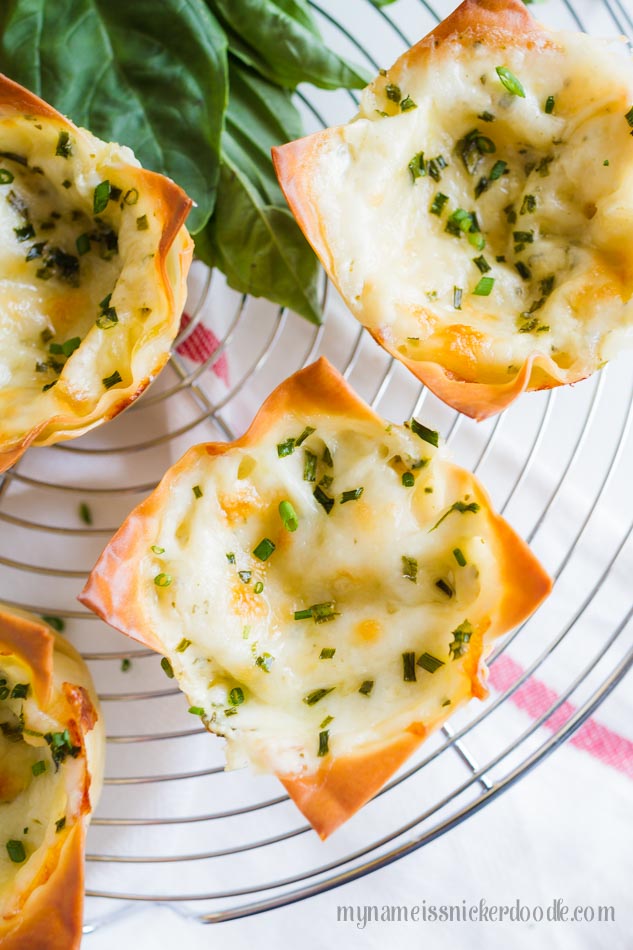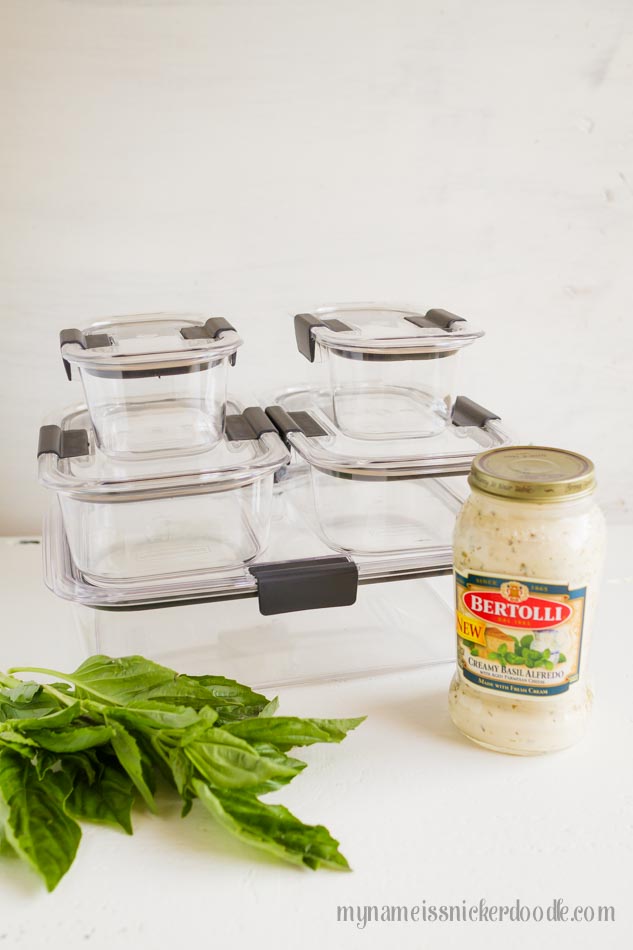 I picked my products up at Walmart.  You can find the sauce down the pasta isle and the containers over in the home storage isle.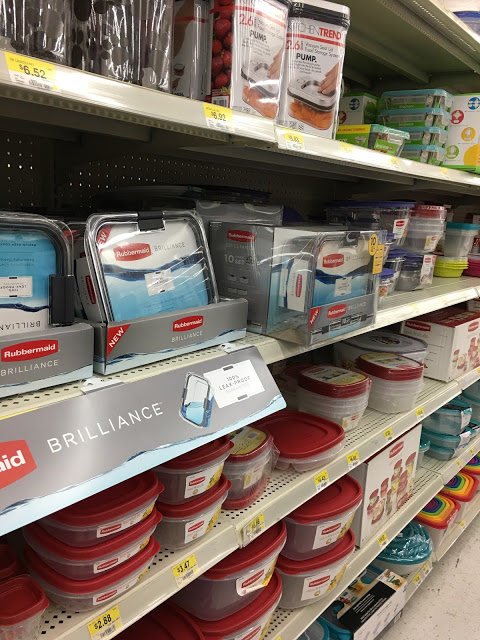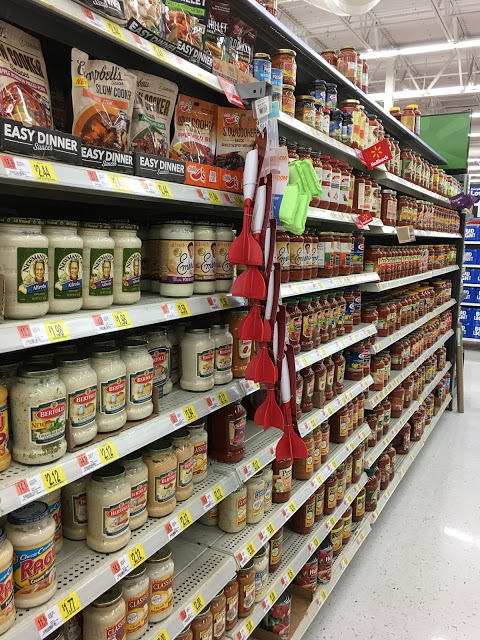 Check out some other wonderful Savvy Meal Solutions and special offers
here
!