The pasta salad I created yesterday with you in mind. Everyone needs a good pasta salad recipe in their files. And as for the pie…it's a recipe I got from my aunt years ago and it's been a family favorite ever since. Neither of these recipes has a super detailed background story. Just this…
Once upon a time, you were in your kitchen making this salad and dessert. You didn't regret it one bit.
The end.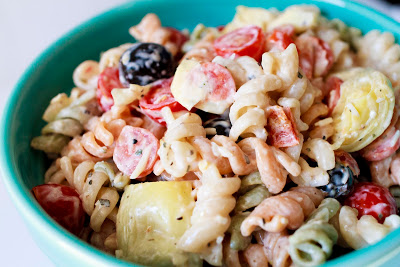 Italian Anitpasto Pasta Salad

1 lb multicolored spiral pasta
1 can black olives, drained
1 can quartered artichoke hearts, drained
1 cup grape tomatoes, halved
1 cup pepperoni minis
8 oz mozzarella, cubed
2 celery stalks, thinly sliced
Dressing
1/2 cup mayonnaise
1/4 cup olive oil
1/4 cup white vinegar
1/3 cup Parmesan, freshly grated
1 tsp dried basil
1 1/2 tsp dried oregano
1 tsp garlic powder
1/2 tsp garlic salt
1/2 tsp pepper
1/4 tsp red pepper flakes
Cook pasta according to package directions. While pasta is cooking, whisk together dressing ingredients in a small bowl and set aside. Drain and rinse with cold water until pasta is cooled. In a large bowl mix together pasta, olives, artichoke hearts, tomatoes, pepperoni minis, cheese and celery. Pour dressing over salad a little at a time and toss together. Chill for one hour before serving.
*If you can't find quartered artichoke hearts, just buy the whole hearts and quarter them yourself. Also, if you can't find the pepperoni minis, just buy regular pepperoni and either cut in half or quarter those as well.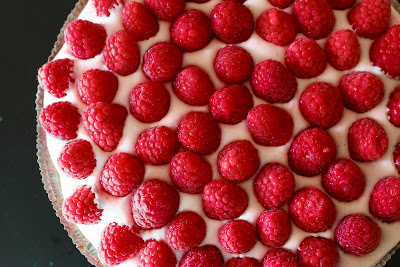 Raspberry Lemonade Pie

1 graham cracker crust
1/3 cup pluz 2 TBSP Country Time Pink Lemonade mix
1/2 cold water
2 cups vanilla ice cream, softened
8 oz. Cool Whip
2 pints fresh raspberries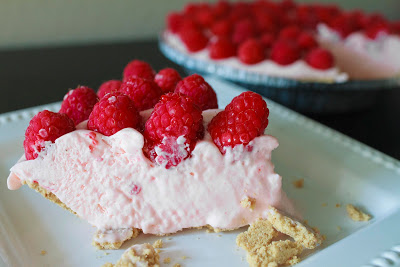 In a medium bowl whisk together lemonade mix and water until mix is dissolved. Add in softened ice cream and stir together until well combined. Fold in Cool Whip until well combined. Pour into crust and smooth out with a spatula or knife. Starting on the outside, place raspberries next to one another then work your way to the center. Freeze for 2 hours or over night before serving.