I don't drink alcohol, but that doesn't mean that I don't love a good mixed drink! Pina Coladas are one of the best in my opinion. In high school my friends and I would head to Chili's restaurant, pull together any money we had and order virgin Pina Coladas and mozzarella sticks. We are talking the posh life here, people! Haha!
This pound cake reflects the refreshing drink with just as much tropical flair! The combination of pineapple, coconut and lime just brings back some great memories and is just as good in cake form. It's super moist and perfect for refreshing summer treat!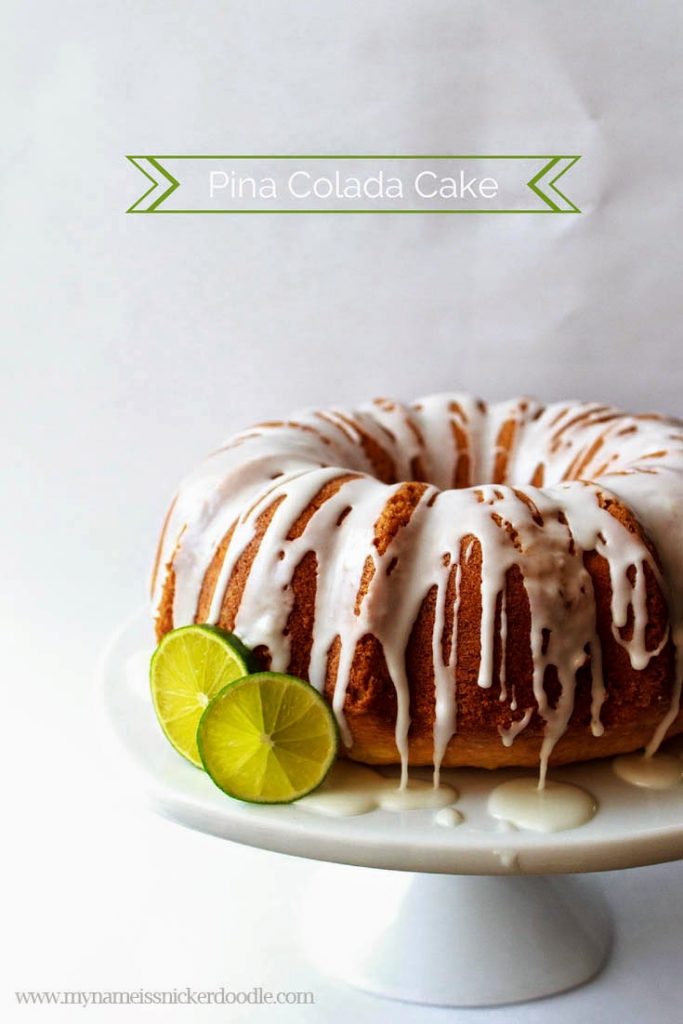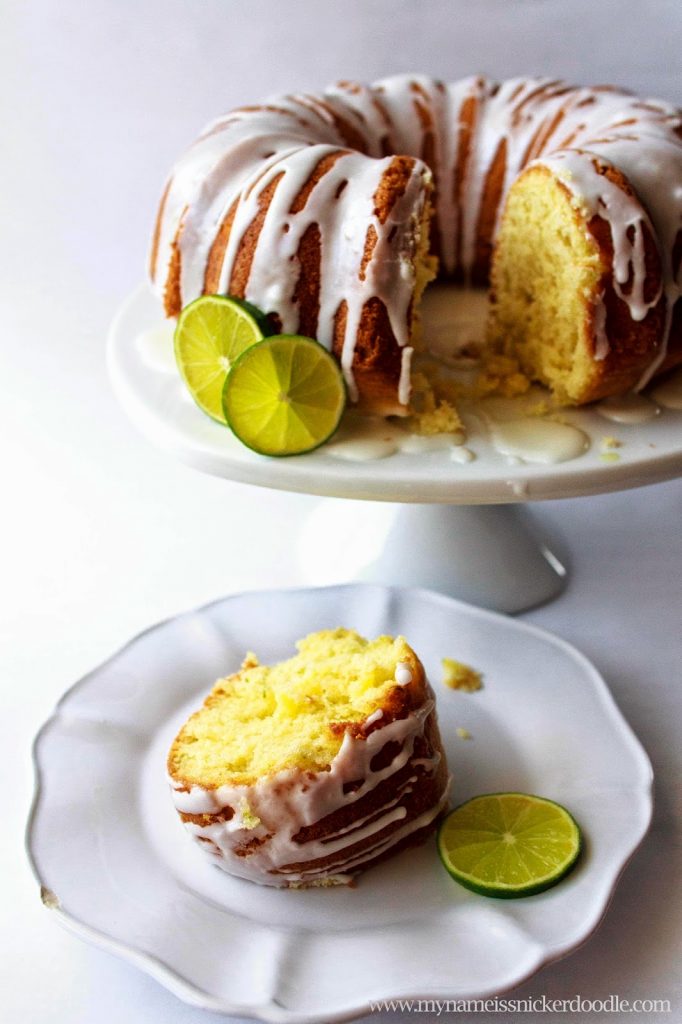 Pina Colada Pound Cake
Printable Version
Serves 12
2 1/2 cups flour
1/2 tsp baking soda
1/2 tsp salt
1 cup butter at room temp.
2 cups sugar
4 eggs
1 8 oz container vanilla yogurt or 1 cup sour cream
1/4 cup canned crushed pineapple
1 tsp grated lime rind
1 tsp coconut extract
1/2 tsp vanilla
Glaze:
2 TBSP fresh lime juice
1 cup powdered sugar
Preheat
oven to 325. Grease and flour bunt pan. Whisk together flour, soda
and salt. In a second bowl, beat together butter and sugar. Add in
eggs one at a time, beating well after each one. Mix together yogurt (or sour cream),
pineapple and lime rind in a small bowl. On low speed, beat flour
mixture into butter mixture in 3 additions, alternating with the yogurt
mixture, starting and ending with the flour mixture. Blend in extracts.
Beat on medium speed for 3 minutes. Pour batter into prepared pan.
Bake for 1 hour or until center comes out clean. Transfer to wire rack
and let cool for 20 minutes. Turn out on to plate. Cool for another
15 minutes. Whisk together lime juice and powdered sugar. Slowly
drizzle half of glaze over cake. Let cake cool completely. Drizzle
remaining glaze over the top. Garnish with lime slices, maraschino
cherries and pineapple wedges if you are feeling fancy!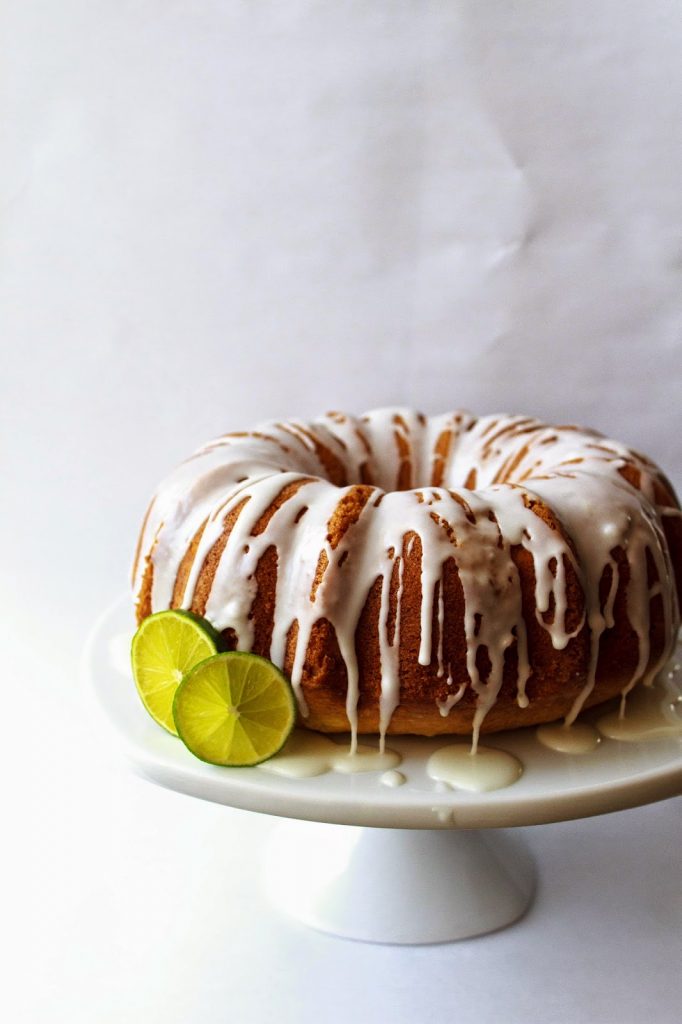 This recipe is linked up to – Mandy's Recipe Box,