I'm one of those people who cannot resist a good BLT sandwich! Have you ever had a BLT made with a little (or alot) of guacamole smeared on top? Oh man, it's great!
This salad is pretty great as well! It comes together really quick and can be doubled or tripled easily for a crowd. Plus, it has bacon in it!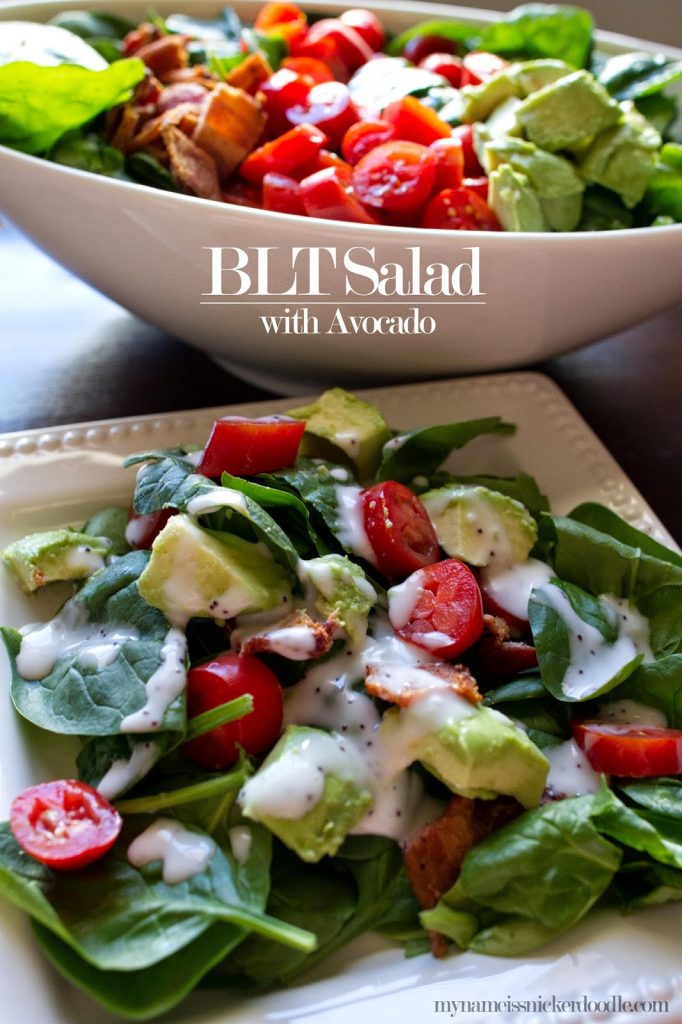 The dressing can be made up to two weeks in advanced and stored in the fridge. Mix it in a mason jar so when you're ready to eat it, just shake and serve.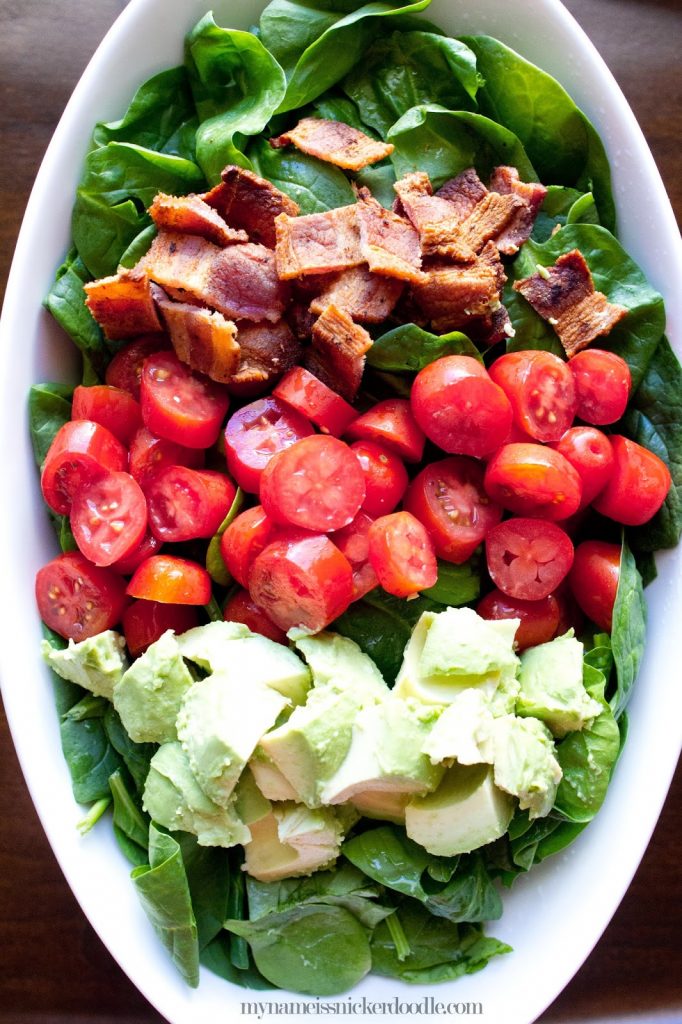 You could even add some grilled chicken to this recipe to make it a little heartier.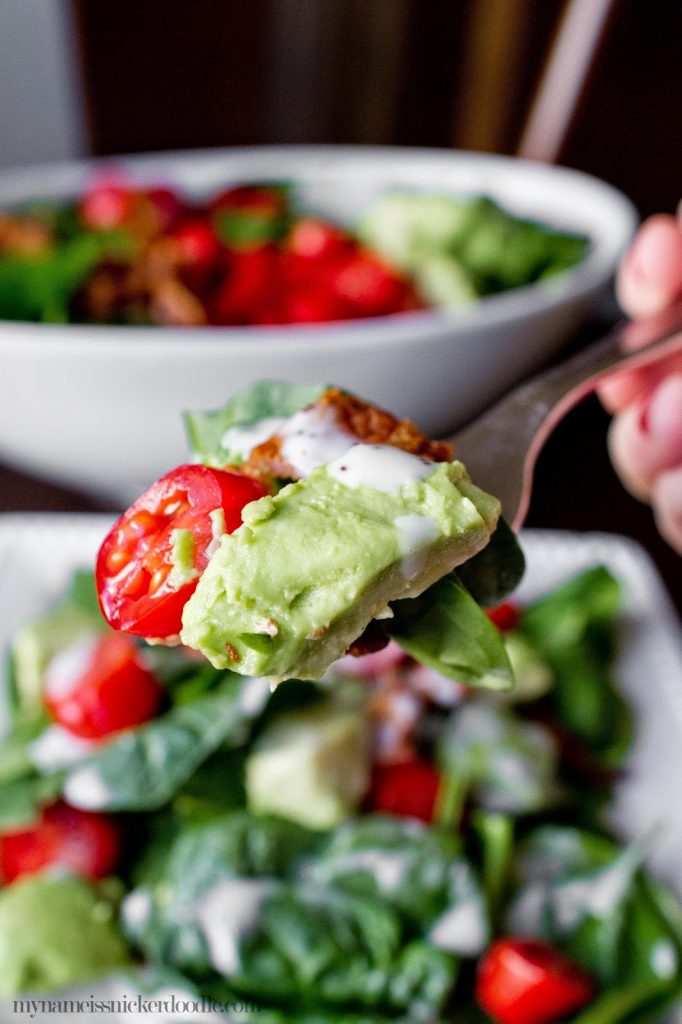 BLT Salad With Avocado
Serves 4
Ingredients
For Salad:
10 oz baby spinach
4-5 slices of thick cut bacon, cooked and crumbled
1-2 cups of grape tomatoes
2 avocados, ripe and cubed
For Dressing:
1 cup plain Greek yogurt
3 TBSP white vinegar
1/4 cup granulated sugar
2 TBSP poppy seeds
Directions
In a small bowl, whisk together dressing ingredients and set aside.
In a large bowl toss together salad ingredients.
Drizzle dressing over salad and serve.
This post is linked up to – The Weekend Re-Treat, The Creative Collection, Wow Me Wednesday,