Coconut Cake was the number one thing I craved when I was pregnant with my third child.  There is a French delicatessen and bakery that I love and in my first trimester I tried a slice of their Coconut Cake.  It was heavenly!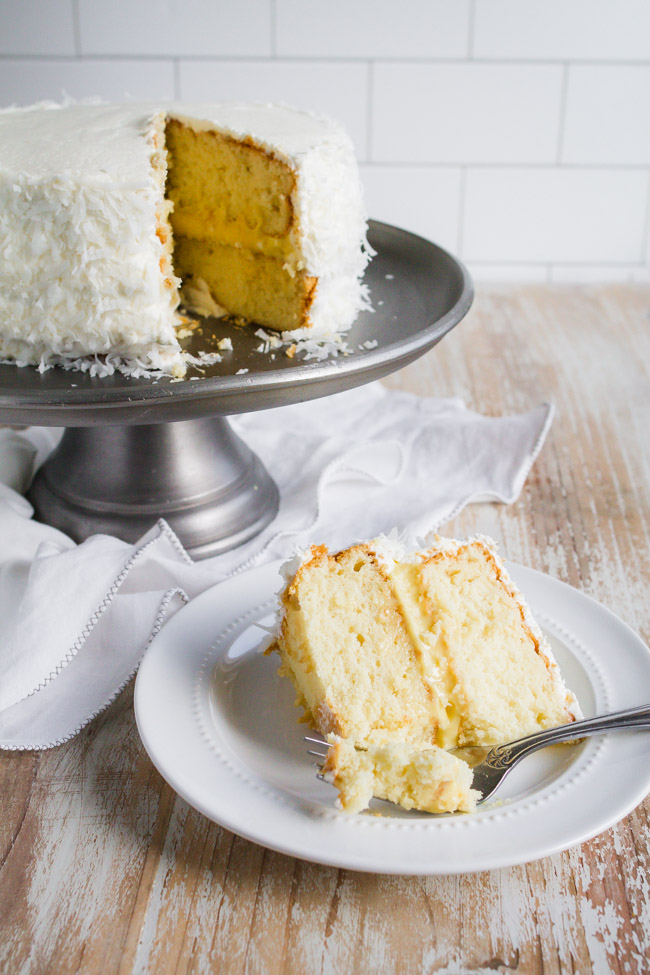 I approximately ate a total of 17 slices of that coconut cake throughout my entire pregnancy.  The restaurant just happened to be right by my doctor's office.  A good and a bad thing!  I even requested this glorious cake for my birthday that year.  I was full term at this point so eating more than a few bites of anything made me extremely uncomfortable.  Somehow I managed to eat an entire slice!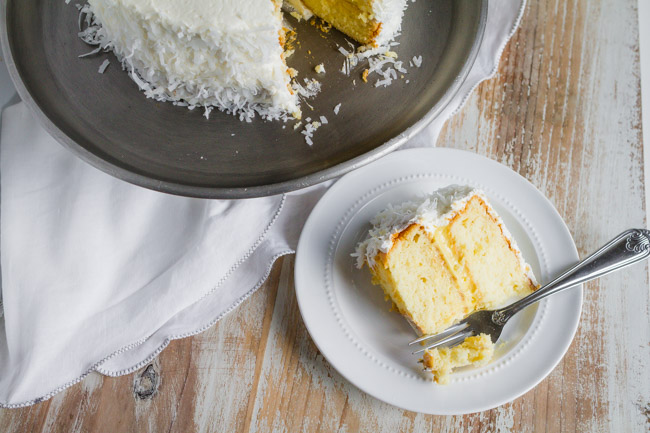 It's been 6 years since that sweet obsession and since then it's been on my list to recreate it.  To be honest, that list resides in my brain and sometimes I forget what's actually on it.  It wasn't until I went to that bakery a few weeks back with a friend that I remembered I wanted to make it.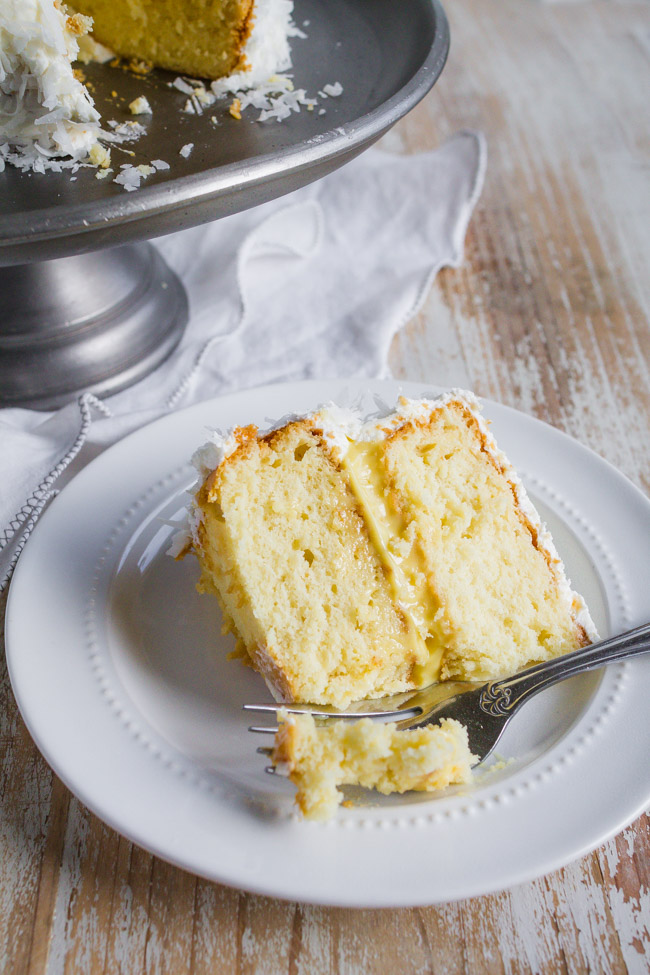 And I'm here to tell you I've come up with one fabulous recipe!  And let it be said, I love coconut flavor. I just don't like coconut texture.  If you are the same, feel free to leave off of the coconut flakes.  But, you guys!!!  This cake is incredible!  I wanted to make sure that I posted before Easter because I think this would be perfect for your holiday get together.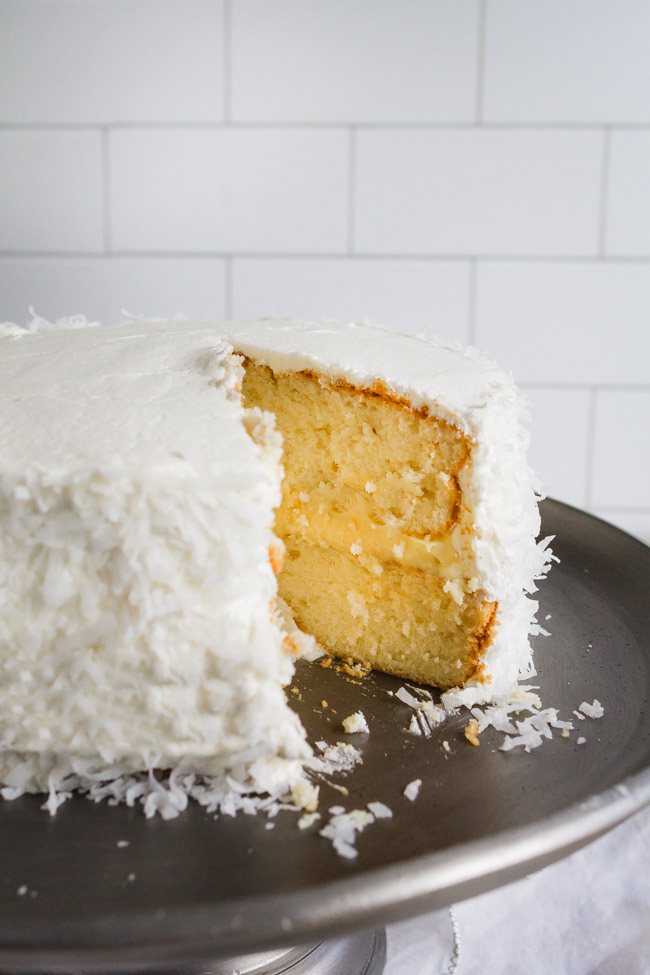 Are you a fan of coconut?
If you are you definitely need to make this glorious cake!
Coconut Cake
Author:
Prep time:
Cook time:
Total time:
An amazing and luscious Coconut Cake that is perfect spring dessert!
Ingredients
FOR CAKE:
1 Betty Crocker White Cake Mix
3.5 oz Instant Coconut or Vanilla Pudding Mix
3 Large Egg Whites
12 oz Coconut Milk
1 tsp Coconut Extract
1/4 cup Canola Oil
FOR FILLING:
3.5 oz Instant Coconut or Vanilla Pudding Mix
1 cup Cream of Coconut
1/2 cup Milk
FOR FROSTING:
1 cup Butter, Softened
1/4 cup Shortening
6 cups Powdered Sugar
1/2 cup Cream of Coconut
1 tsp Coconut Extract
Coconut Flakes, Optional
Instructions
FOR CAKE:
Preheat oven to 350 degrees.
Grease and flour 2 8″ round cake pans and set aside.
In a large standing mixer whisk together all cake ingredients for 2 minutes on medium speed.
Evenly divide batter into two cake pans and spread out.
Bake for 25-30 minutes or until center is set.
Remove and cool in pan for 1 hour. Invert onto a cooling rack and cool completely.
FOR FILLING:
Whisk together all filling ingredients for 1 minute or until completely mixed.
Cover and chill for 2 hours.
Mix in 1/2 cup of frosting into the filling mixture and blend well.
Place one cake onto a cake plate and top with filling. You may not need to use all of the filling.
Gently place second cake on top and chill until ready to frost.
FOR FROSTING:
Cream together butter, shorting, extract and cream of coconut together until smooth.
Slowly add in the powdered sugar one cup at a time. Blend well.
If you frosting is too thick add 2-3 TBSP of milk to it.
Frost your cake and garnish the sides with coconut flakes.
Best served chilled.