When it comes to holiday meals, I love to have a little veggie tray and snacks out for my family and guests to enjoy while dinner is finish up. Its great to have a good variety and this year I've been loving all of the pumpkin goodies, drinks and treats we get to indulge in this time of year! These Pumpkin Spiced Pretzels are no exception and are a great addition to your pre-dinner snacks!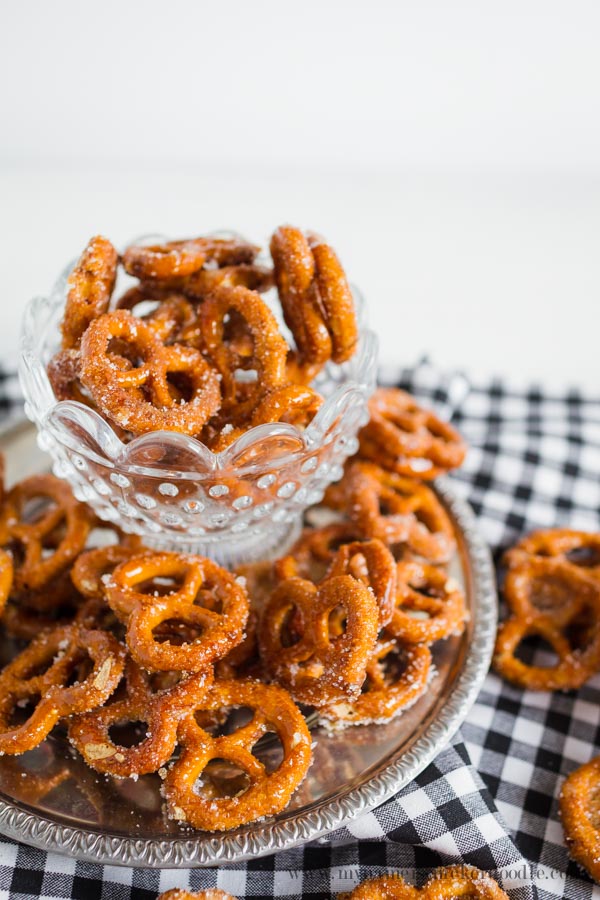 I actually had the idea a few years ago when I made my Sweet and Spicy Pecans. There was just something so simple and easy about them that I thought would transfer really well to pretzels. I changed out the spices, but they both work out the same.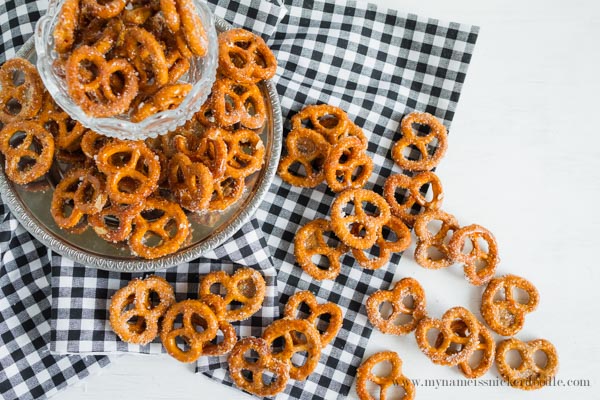 It's a treat that comes together in minutes, but is unique enough that makes an impact. These pretzels have all the flavor of pumpkin pie! They are a pretty spectacular salty sweet treat.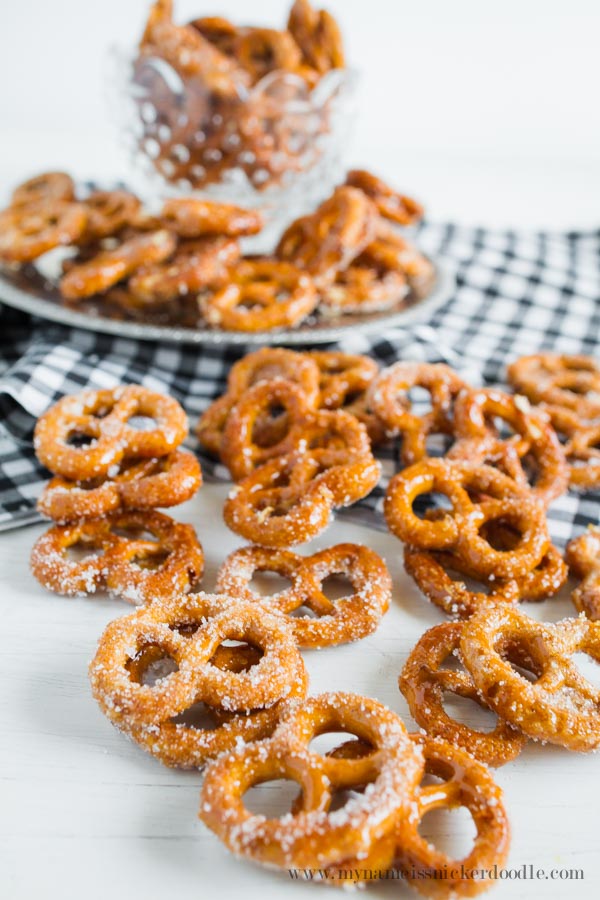 These would be fun to make to have on hand when company comes over. They would also keep any football fans pretty happy this time of year, too!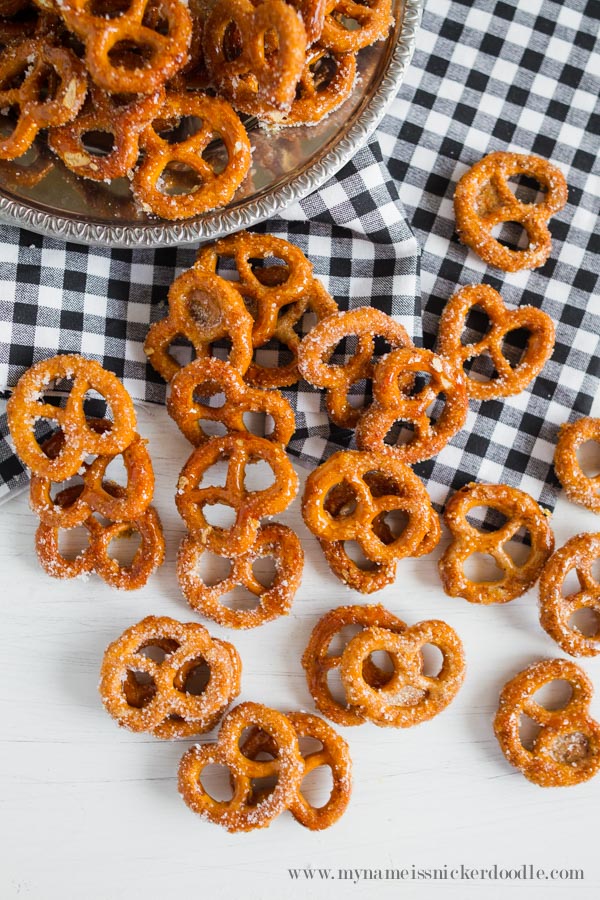 Pumpkin Spiced Pretzels
Ingredients
4 cups Mini Twist Pretzels
1/3 cup Honey
3/4 tsp Cinnamon
1/8 tsp Ground Cloves
1/8 tsp Ginger
1/8 tsp Nutmeg
1/2 cup Granulated Sugar
Directions
1. Preheat oven to 350 degrees.
2. Line a baking sheet with parchment paper.
3. In a large microwave proof bowl, heat honey, cinnamon, cloves, ginger, and nutmeg together for 30 seconds.
4. Mix well to incorporate spices.
5. Stir in pretzels and mix to coat.
6. Spread evenly onto a baking sheet and bake for 8 minutes.
7. Cool for 5 minutes and sprinkle sugar over the top and toss to coat.
8. Cool completely before serving.