Hello friends!  This Christmas I've tried to do fun things with my kiddos and some even included making ornaments for our tree.  Since they are still pretty young I try to make our projects pretty easy and low on the mess making!  I was excited to share this idea for Christmas Tree Rings with them.  They absolutely loved them and they made quite a few in no time at all.  Plus I got most of the supplies at the Target $ Spot!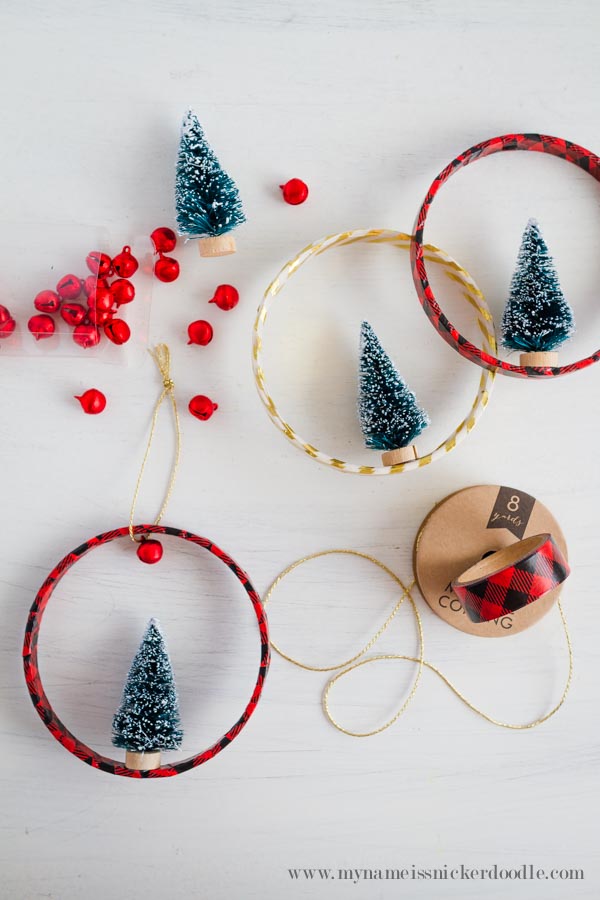 All you need is…
4″ Embroidery Hoops
Mini Christmas Trees
Gold Twine
Washi Tape
Mini Bells
Hot Glue Gun and Glue Sticks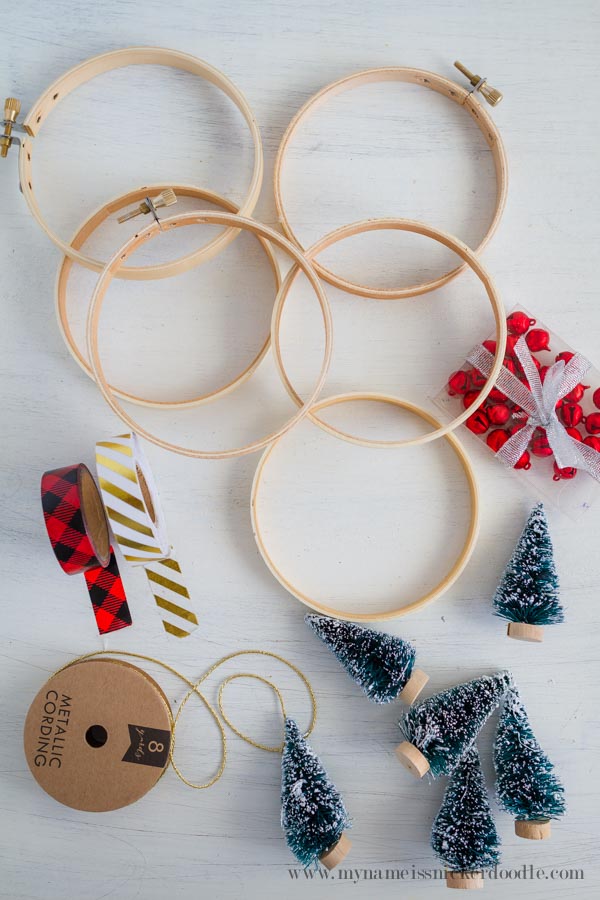 Wrap each inner hoop with washi tape covering the hoop completely.
Hot glue on tree on to the center of the ring.
String a mini bell onto a 6″ length of gold twine and string onto the hoop.
Tie a knot in the twin to secure the ends and hang on your tree.
They turned out very cute and add a little personality to the classic decorations!