We went out to dinner as a family the other night to a super fun burger joint.
It was close to one of our favorite shopping plazas so we took a
night stroll around to all the different shops.
One of those happened to be
Anthropologie
.
Christmas decor is in full season so as I was browsing,
I happened upon
this little gem
.
However, I did not have the $48.00 to spend on a paper tree…
no matter how adorable it was.
On the way home the thought came to me
that I could make it myself for way (waaaaayyyy) less.
I dropped the family off at home and headed to my crafting store.
A few hours later, I created my own little, adorable gem and
I'm going to share with you just how I did it.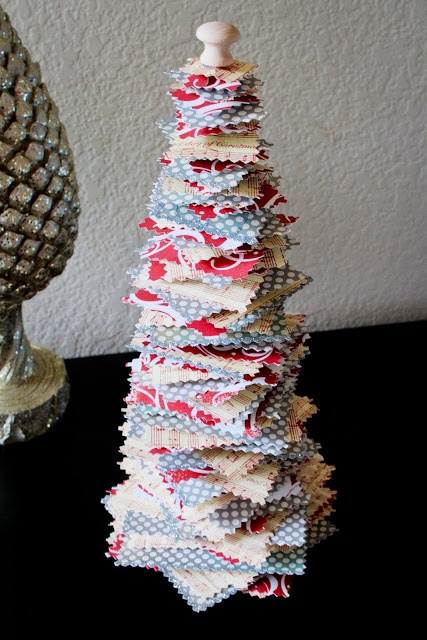 Make sure to stop by later this week for a full tutorial!