Since I've gotten older I rarely get a birthday cake for my birthday. I usually choose some savory treat. This year I decided to make my own! I have had a recipe in my files for years that I ALWAYS make, but I altered it to make it EVEN BETTER! If you are looking for a delicious and very moist chocolate cake…this is it!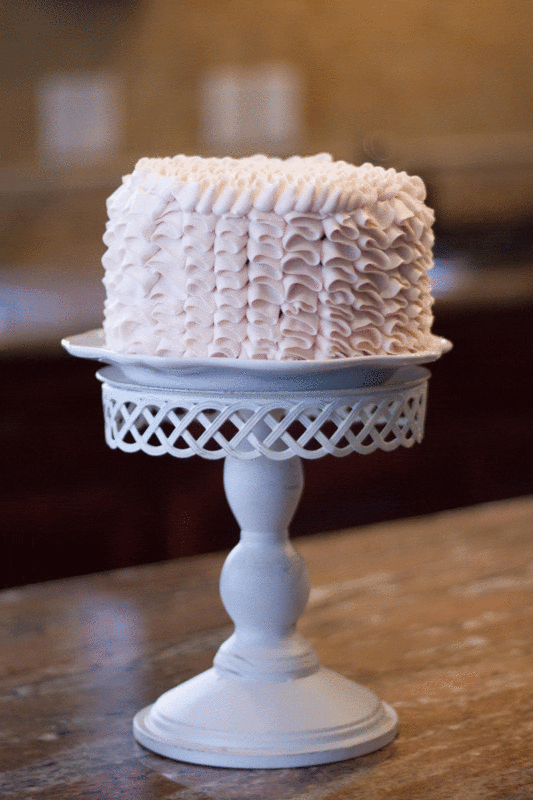 Moist Chocolate Cake
1 chocolate cake mix (my favorite is Betty Crocker Devil's Food)
1 3.5 oz instant chocolate pudding mix
1 cup half and half
1 cup sour cream
1 tsp vanilla extract
1 tsp almond extract
Preheat your oven to 325°. In a stand mixer, mix together cake mix, instant pudding and half and half. Beat together for 30 seconds. Add in sour cream and extracts and mix cake for 2 minutes on medium speed. Pour into two 8 inch round cake pans that have been greased and floured. Bake for 30-40 minutes, until an inserted toothpick comes out clean from the center. Remove from the oven and cool for 10 minutes. Turn over onto some plastic wrap. Gently wrap up warm cake and place in the freezer. Freeze cakes for 2 hours or more. When ready to frost, remove from freezer and frost. Let it set out for 30 minutes before serving.
Butter Cream Frosting
3/4 cup softened butter
4 cups powdered sugar
1 tsp vanilla extract
1/2 tsp almond extract
2-3 TBSP half and half
Food Coloring
Cream butter until light and fluffy, about 1-2 minutes. Mix in extracts until well incorporated. Blend in powdered sugar 1 cup at a time. Thin out to desired consistency using half and half. Frost your cake!