Last October we had the opportunity through our church to help out with the annual Chili Cook Off and Trunk-or-Treat.  It was a total blast and we're hoping to help out with it again this year.  My husband and I were in charge of the chili cook off portion and with it being our first time, we were a little apprehensive on how to do it.  Sign ups, reminder emails and then the whole judging aspect became a little daunting at first.  Once we got organized though, it was a breeze!  I created the perfect score card for our judges (we had 4) and then came up with an easy form for us to tally up the points and come up with the winners.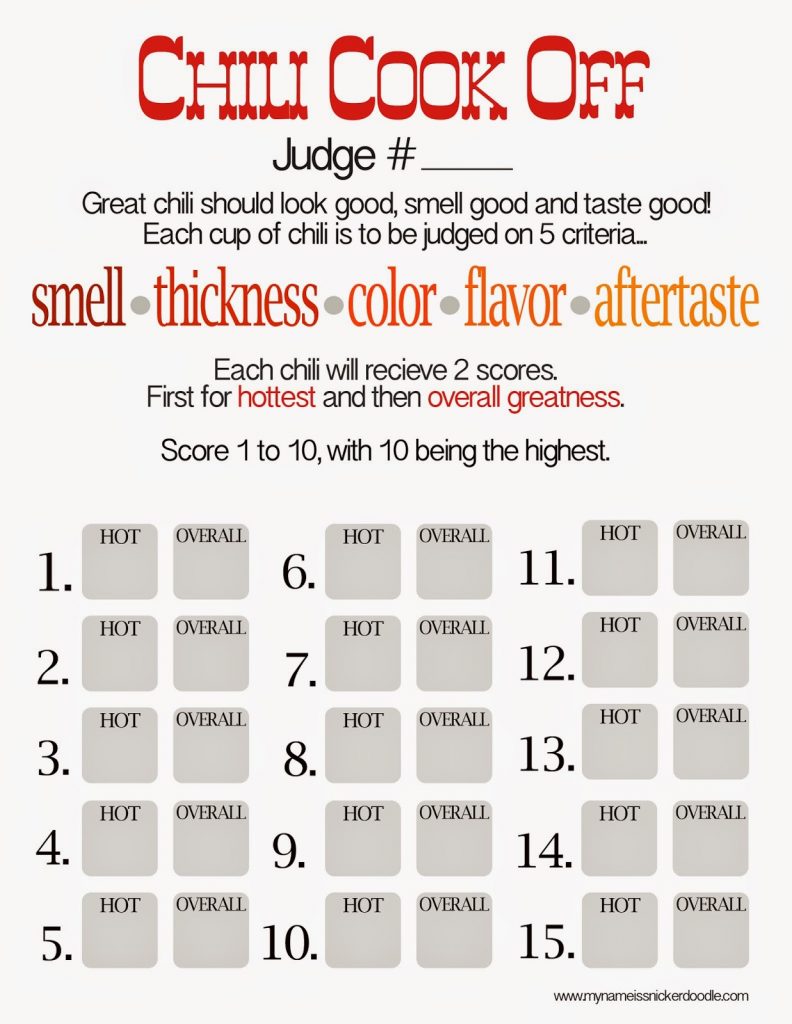 We didn't want to stuff the judges so we bought those tiny paper cups and numbered them all with how many entries we had x 4 since we had 4 judges.  We provided them each with a number (fill that out at the top) their own score card, spoons and plenty of water.  We gave them a good 30 minutes to taste, re-taste and fill out their card.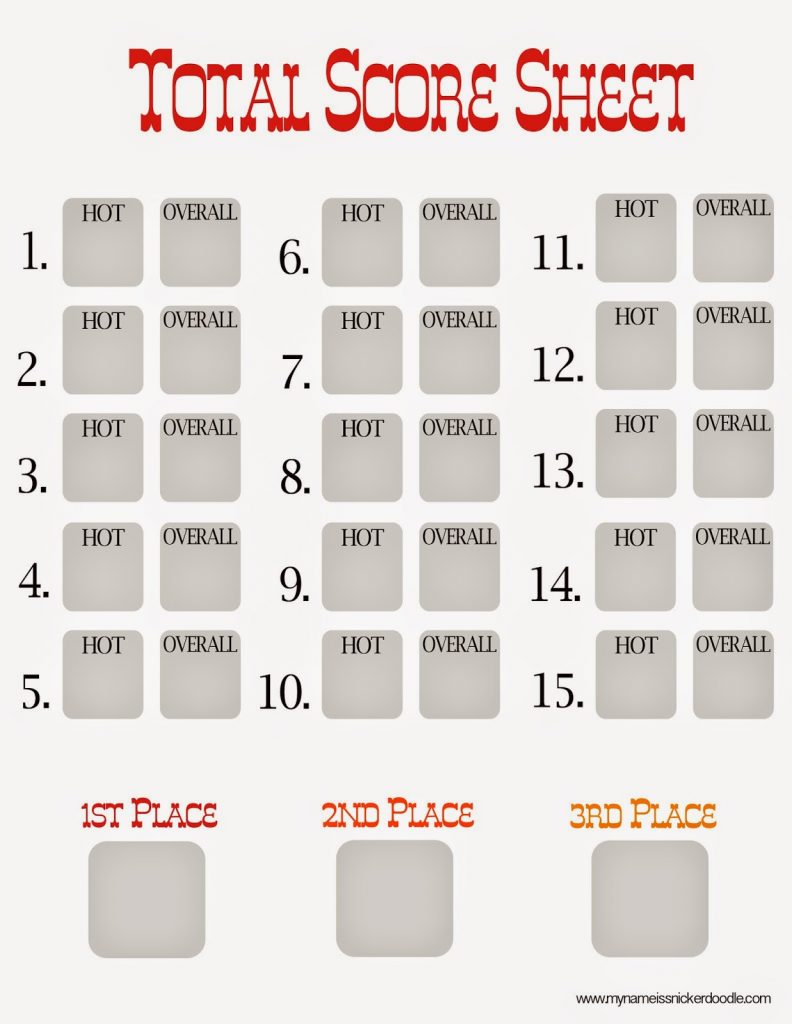 Once we gathered their sheets, we tallied up the totals of each entry and filled out an over all total on the Total Score Sheet.  We then ranked 1st, 2nd, 3rd place and also had one winner for the hottest chili.  It worked out perfectly!  So perfect that I updated the one from last year and am providing it for you for free!
I've learned that chili cook offs are hoot and people get really competitive and personal about their chili!  So, whether you have it in the cool autumn or it's something else to keep you toasty in the winter, this score card is the ticket to a well organized chili cook off!
Speaking of chili, make sure to check out my (well, my mom's) recipe for chili that comes together in 30 minutes!  Just click on the image.