Slow Cooker French Dip Sandwiches are my absolute favorite sandwich.  This recipe is simply made from thinly sliced roasted beef straight from the deli section in your grocery store.  It's then topped with provolone cheese that gets nice and melty on a toasty buttery bun!  This recipe also includes a savory au jus that is perfect for dipping!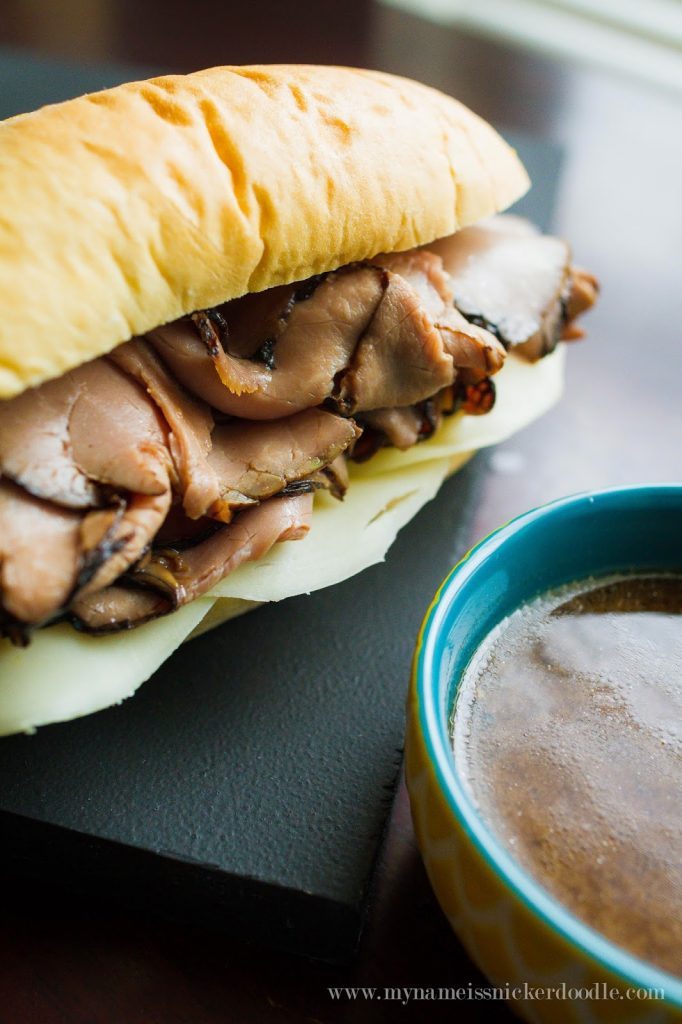 I'm not a huge sandwich person.  My husband, on the other, hand could eat them every day.  I really didn't grow up eating them so they just aren't my thing.  With the exception is a French Dip Sandwich.  To say I love them is an understatement.  There is just something about it that I can't get enough of.
Whenever I see them on a restaurant menu, I have a hard time resisting the urge to order it.  My husband just laughs and teases me that I refuse to branch out.  What can I say, it's one of my comfort foods! I could eat it for any meal.  Well, this or my One Pan Creamy Garlic Chicken! That is a recipe my whole family loves!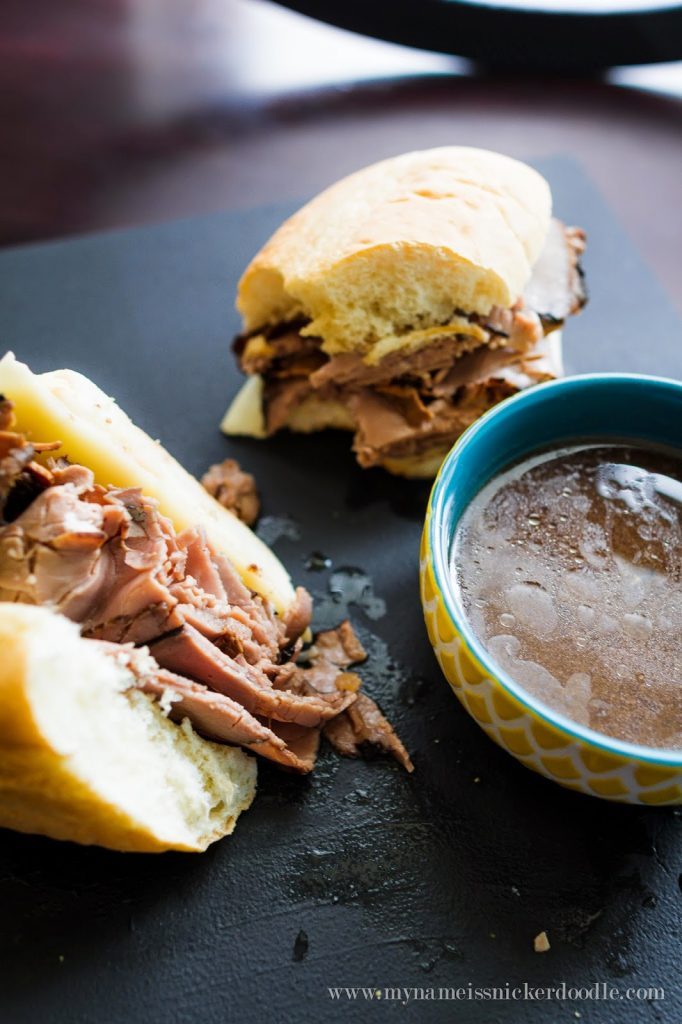 The Best French Dip Sandwich
I've made them at home with a roast, but it was never the same as the sliced beef you got when ordering out.  It didn't dawn on me until recently that I could use deli roast beef lunch meat as the real deal.
I've figured out the easiest and most delicious at home French Dip and I couldn't be more excited to share it with you!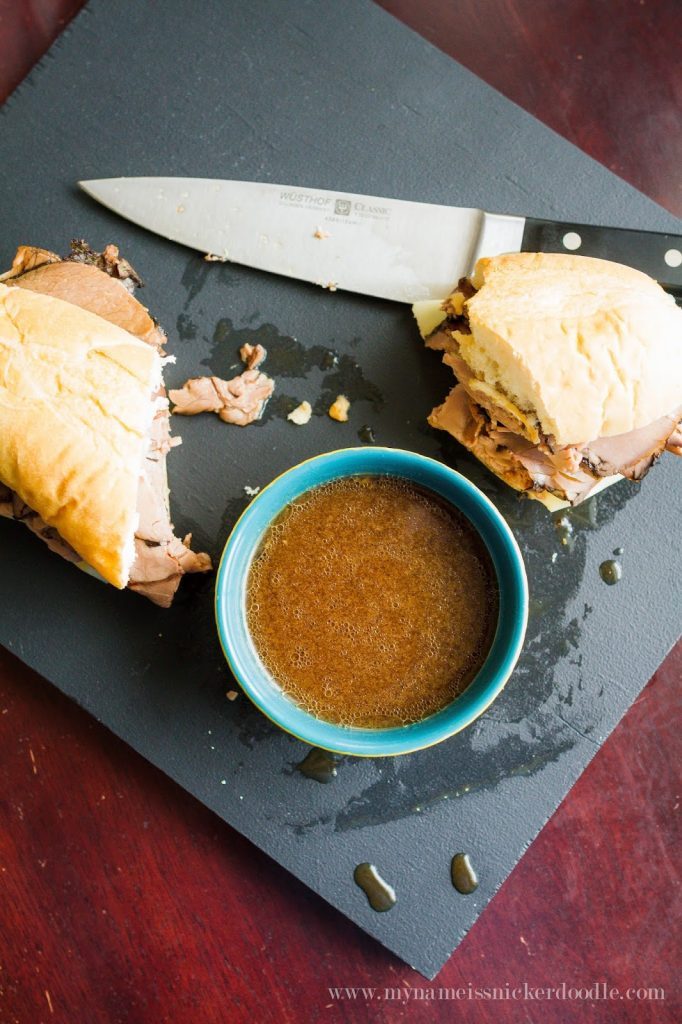 Here are some other slow cooker recipes I think you'll love!
Slow Cooker French Dip Sandwiches Recipe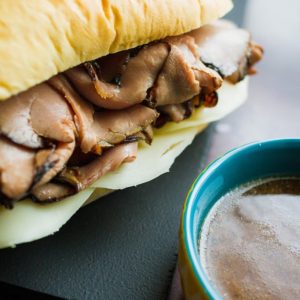 Slow Cooker French Dip Sandwiches
Just as great as any restaurant sandwich, these French Dip are super simple to make with deli sliced beef and an easy au jus sauce. All made in the slow cooker.
Print
Pin
Ingredients
2

lbs

Deli Roast Beef, Thinly Sliced

1

pkt

Au Jus Dry Mix

1

pkt

Beefy Onion Soup Mix

2

Cups

Water

12

Slices

Provolone Cheese, Thinly Sliced

4

Sub Style Rolls or Hoagie Buns
Instructions
Combine au jus and beefy onion mix with water in a small crock pot and stir.

Add in sliced beef and cover.

Cook on high for 2-3 hours or until au jus and beef is heated completely through.

Open up sub rolls and spread each side with a little butter.

Place on a baking sheet and broil for 4-5 minutes, watching carefully to not burn them. You could also use a toaster oven or a saute pan.

Immediately place cheese on one side of each of the rolls.

Pile beef on top of the cheese and place the top on.

Pour about 1/2 cup au jus into small bowls or ramekins and serve hot with sandwiches.