These Soft Beef Tacos are one of those dinners that my family loves. My boys are still little and don't eat a whole lot. I still make the regular amount because my husband and I love these for left overs.
Some meals just aren't meant for left overs but, you can guarantee this will be just as big of a hit the next day for lunch or dinner!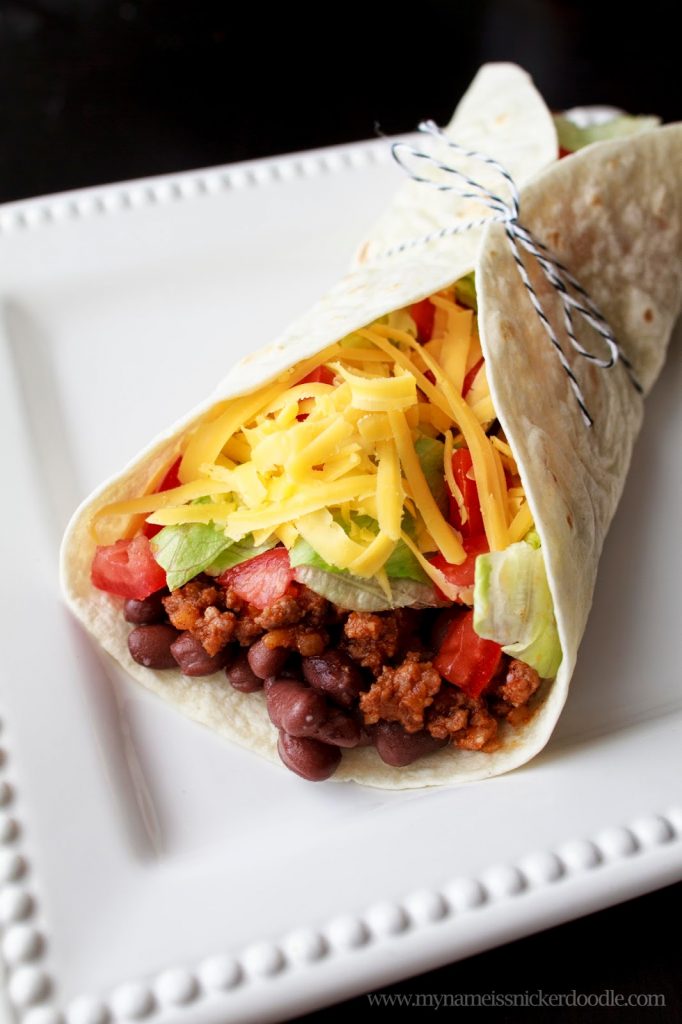 The tomato sauce adds just enough moisture to help the meat be tender but, not so much that it's running down your hand every time you take a bite.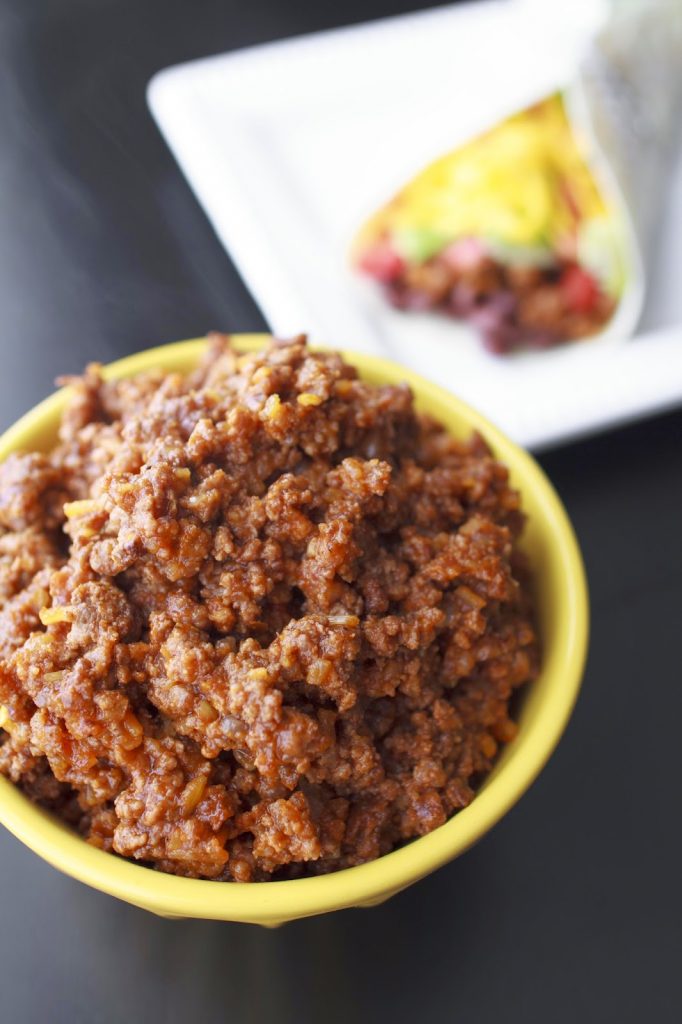 Soft Beef Tacos Recipe
Printable Version
Serves 8-10
Ingredients
Black Bean Recipe
2 flour tortillas per person
1 head of iceberg lettuce, shredded
1 lb of shredded cheddar cheese or Monterrey jack
4 Roma tomatoes, chopped
For Taco Meat:
2 lbs ground beef
Homemade Taco Seasoning
1 8oz. can of tomato sauce
Directions
1. In a large skillet, brown ground beef over medium high heat. Drain off any grease.
2. Sprinkle in Taco Seasoning and cook for 1 minute.
3. Stir in tomato sauce and reduce heat to low.
4. Cover and simmer for 5 minutes.
5. Assemble tacos with desired toppings and serve.
This recipe is linked up – The Weekend Re-Treat, Best Recipes and DIY Projects, The Creative Exchange,