Valentine's Day has come and gone, but that doesn't mean we have to put away the heart shaped cookie cutters just yet!  You most definitely don't have to cute these chips out for this recipe, but it sure does make it more fun to eat!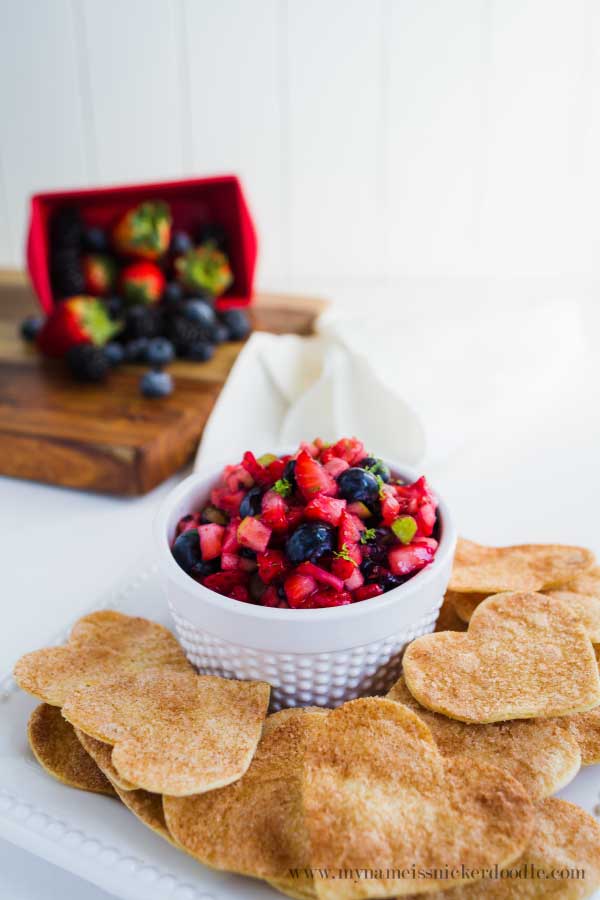 My oldest is in school and the two littlest are at home with me during the day.  The boys at home get a few snacks throughout the day so when it comes to an after school snack, I try to make it extra special for everyone.  This Fruit Salsa with Cinnamon Tortilla Chips is perfect and fresh!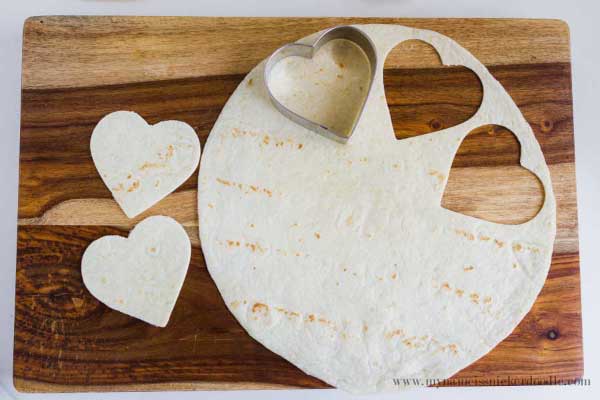 While you are finely chopping the fruit, the kids can help by cutting out heart shapes from the tortilla.  They can also help you mix together the salsa.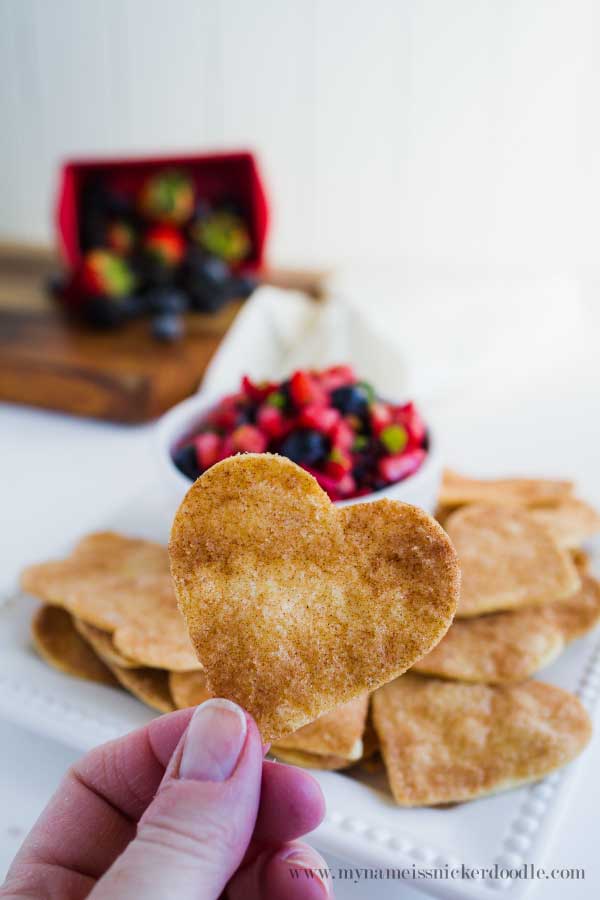 Aren't these so cute!  They are just lightly sprayed with cooking spray then sprinkled with cinnamon and sugar.  What kid wouldn't love this!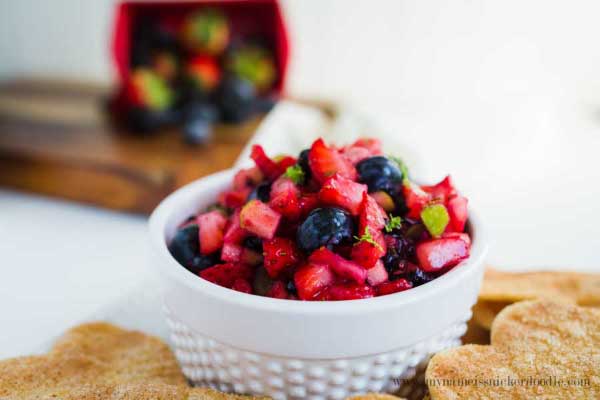 I think what I love most about it is that I don't feel guilty for my kids diving in and eating it up!  It does make a great after school snack, but is just as great for the summer time!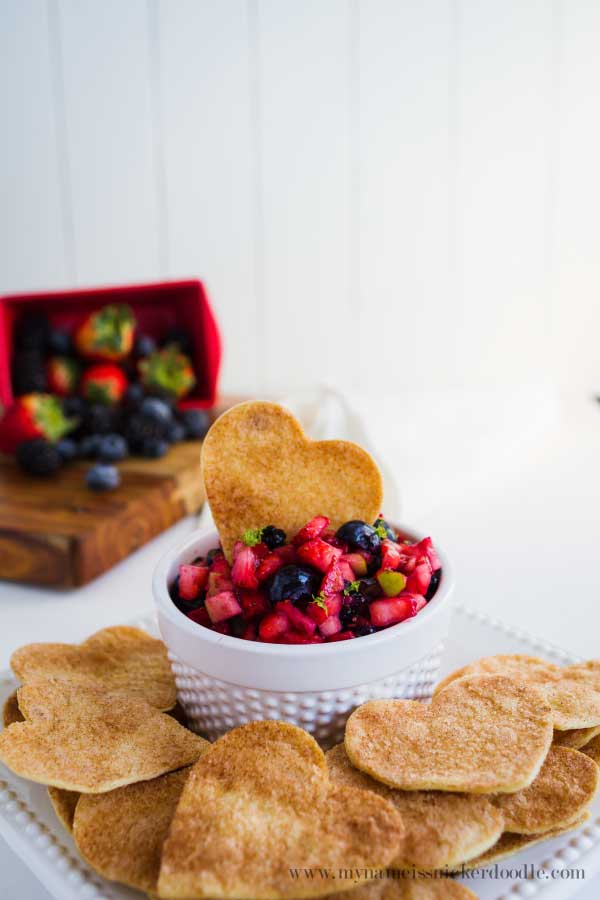 Fruit Salsa With Cinnamon Tortilla Chips
Printable Version
Ingredients
For The Salsa
16 oz Fresh Strawberries, Hulled
8 oz Fresh Blueberries
8 oz Fresh Blackberries or Raspberries
1 Granny Smith Apple, Cored
Zest From 1 Lime
Juice From Half an Orange
For The Chips
4 12″ Flour Tortillas
1/2 Cup Granulated Sugar
1/2 Tsp Cinnamon
Cooking Spray
Directions
1.  Preheat oven to 350 degrees.
2.  Mix sugar and cinnamon together in a small bowl.
3.  Cut out multiple hearts from each tortilla.
4.  Place onto a baking sheet in a single layer.  You will have to do a few batches.
5.  Spray lightly with cooking spray and sprinkle with cinnamon sugar mixture.
6.  Bake for 6-7 minutes or until chips are crispy.
7.  Let them cool completely.
8.  Finely chop strawberries and apple and place into a medium bowl.
9.  Cut the blueberries and blackberries in half.  If they are large, cut them into fourths.   Place them into the bowl.
10.  Add the orange juice and lime zest and stir to combine.
11.  Chill until ready to serve.
Here are some other family friendly meals you'll want to try!