A few weeks ago I woke up in the middle of the night and it was freezing in our house!  I was still in that foggy sleep mode that I knew it was cold, but not really in functioning mode.  Quickly, I wrapped up in a blanket and went to check on my boys to make sure they were covered up.  After re-tucking them in I crashed in my own bed again, totally forgetting to check the thermostat.
We woke up in the morning to discover our back door was wide open letting in all the cold air!   Still not sure how that happened, but I've found it hard to thaw out since then!  When I'm cold I totally crave some homemade soup that is filling and oh so delish!  This Garden Vegetable Chowder is perfect for those chilly nights and fits the comforting mold for sure.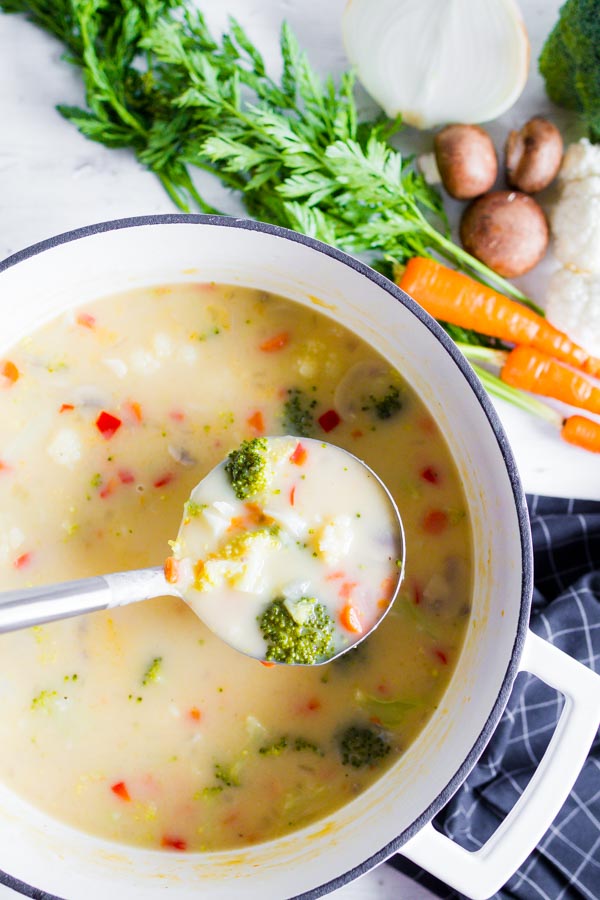 This soup could easily be doubled and made to freeze half of it for another easy meal night.  It truly is an easy recipe.  The hardest part is just prepping your veggies.  If you're not up for all the chopping you could certainly buy the pre-chopped vegetables found in your produce section.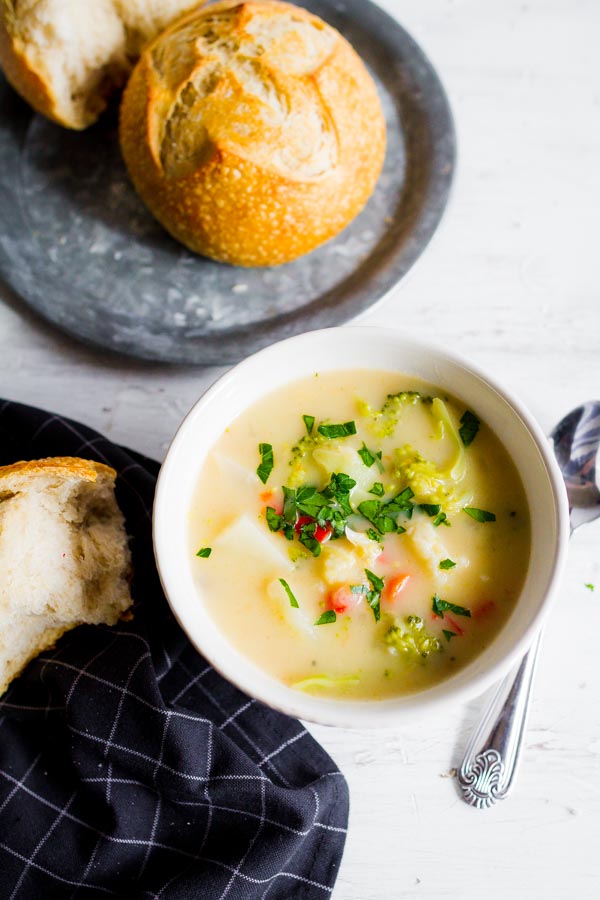 I like to serve this with warm rolls or bread like this recipe.  It just adds another level of comfort to this meal.  Let's face it.  I don't need an excuse to serve warm bread with any meal!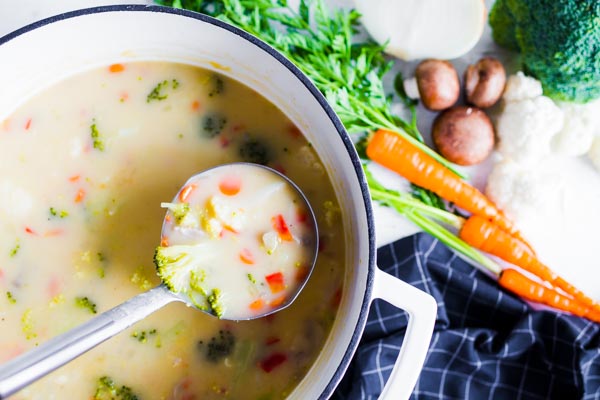 Of course, always add in veggies that you know your family will love.  So if you are still weathering through cold and chilly days, this soup is just the meal you need on your menu!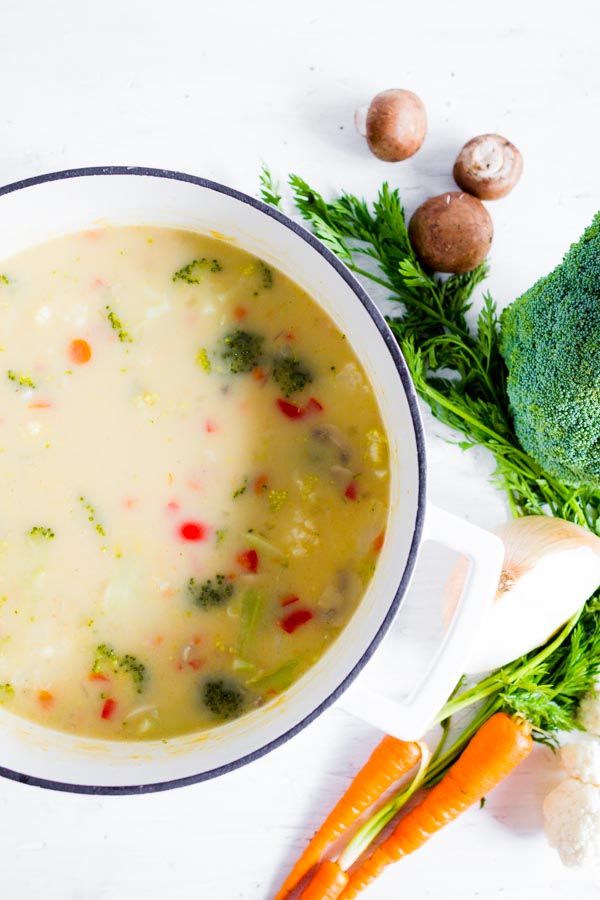 Garden Vegetable Chowder
Ingredients
1/2 Medium Yellow Onion, Diced
3 Medium Carrots, Diced
8 oz. Cremini or Button Mushrooms, Sliced
2 Cups Cauliflower Florets
3 Cups Broccoli Florets
3 TBSP Butter, Divided
1 TBSP Olive Oil
4 TBSP All Purpose Flour
6 Cups Chicken Broth
1 Cup Half and Half or Milk
1 tsp Salt
1/2 tsp Pepper
Parsley, Chopped
Directions
1.  In a large heavy bottomed pot saute onion and carrots with 2 tablespoons and 1 tablespoon of olive oil over medium high heat.  Cook for about 3 minutes until onions are just translucent.
2.  Add in mushrooms and cook for 2 minutes, stirring frequently.
3.  Season with half of the salt and pepper.
4.  Add in remaining butter and 4 tablespoons of flour.  Immediately whisk together and stir for about one minute.
5.  Slowly stir in about 2 cups of broth and whisk together until smooth.  Slowly pour in remaining broth and stir while adding.  Soup should be slightly thickened.
6.  Let the soup come to a boil and add in broccoli and cauliflower.
7.  Boil for 1 minute and reduce heat to a simmer.  Cook for 10 minutes.
8.  Check seasonings and add more salt and pepper if needed.
9.  Last, pour in half and half and stir until combined.
10.  Serve hot and garnish with chopped parsley.