Something you may not know about me is years ago I used to make wedding cakes as a side business.  I didn't have children at the time and was working at an engineering firm.  It started off as a hobby, but then slowly the word got out and I was making about 3 wedding and groom cakes a month.  I constantly smelled of powdered sugar and my husband didn't mind that one bit!
After a few years it got to be too stressful and I began to phase it out of my life completely.  A few close friends that were getting married made requests and of course I created beautiful cakes for them.  It's something that I still love to do, but just for fun.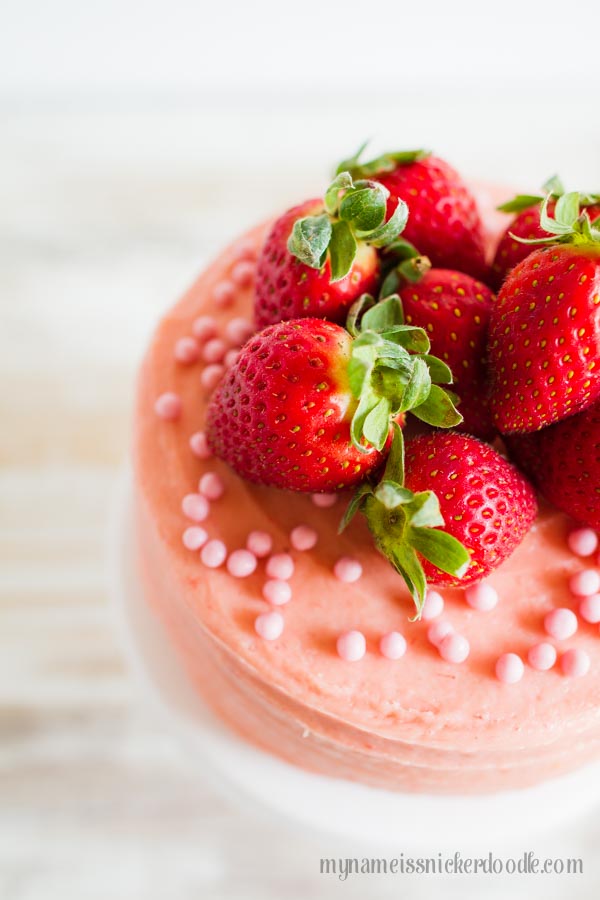 Whenever I make my favorite buttercream frosting, it brings me back to all those years ago and I still love it when I smell like powdered sugar!  I created a Strawberry Buttercream Frosting years ago that I used as a dip.  I still love it on vanilla cakes, but it's especially fabulous on chocolate cakes!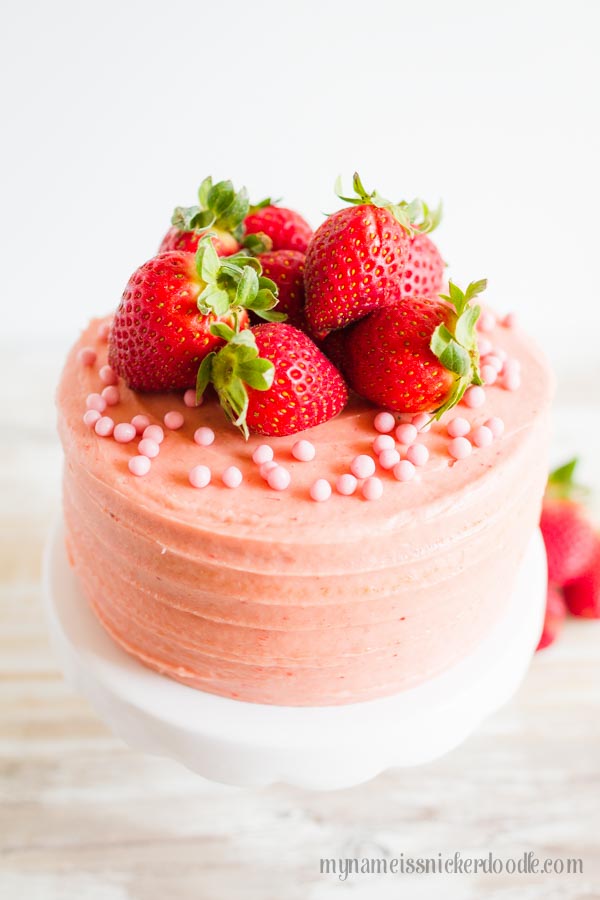 It's made with fresh strawberries and is absolutely divine!  Make sure you make it this spring when the strawberries are the sweetest.
Strawberry Butter Cream Frosting
Are you already following me on Instagram?  I'd love it if you followed me there!  You can get a behind the scenes look with Instastories!