My favorite thing in the world is when my little boys tell me that they love me.  The other day my middle child, Owen, wanted to do a video with me where we made silly faces.  During the middle of all the fun, he turns to me and tells me he loves me.  My heart just melted!  And I captured it on camera!
We are trying to raise our boys to be loving human beings and what better time to focus on that than Valentine's Day.  Now that I'm a mom I feel like the holiday is not just for couples, but for everyone! My husband and I celebrate in the evening, but I started a new tradition to have a Love Bug Breakfast for our entire family. If Valentine's Day falls on a week day we will have it on a weekend morning.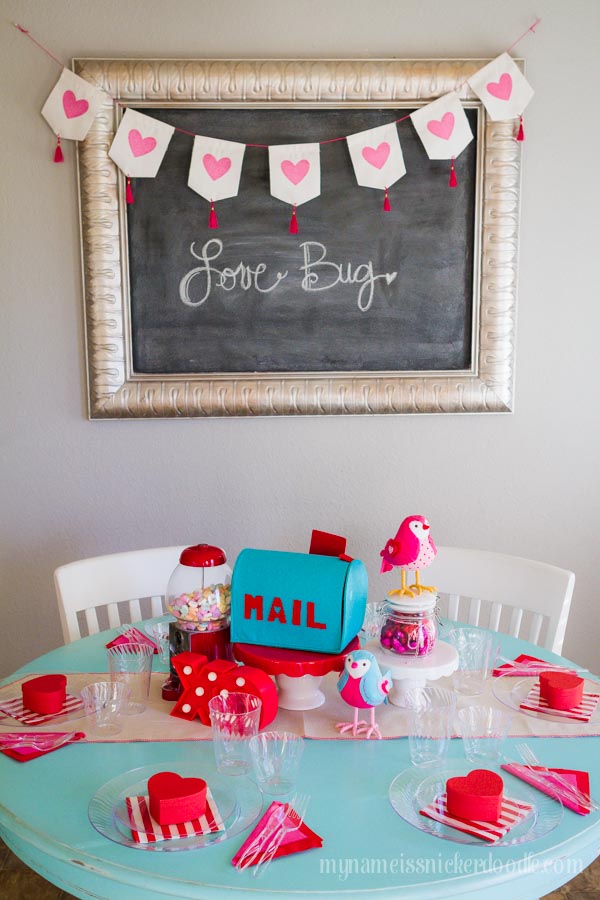 I was excited to team up with Chinet and use their beautiful Cut Crystal Tableware for our Love Bug Breakfast.  It's even more pretty in person and I like that feels fancy.  Using real china is not all that bright to be using with three little boys and I love that the Cut Crystal is disposable and kid friendly!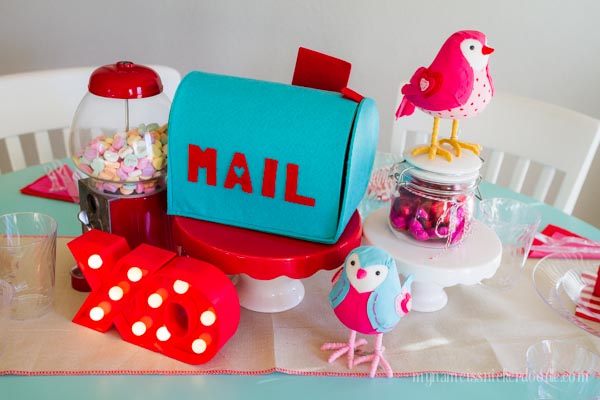 I gathered a few cake stands and decorations I already had on hand and then headed to Target to see what else I could find.  Of course I found some adorable items and used them as my centerpiece to the table.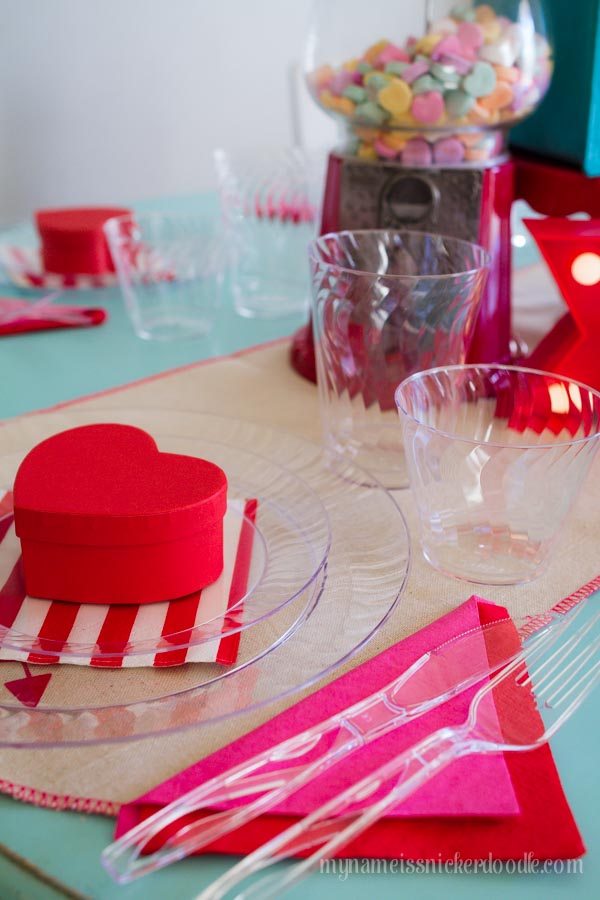 When I set the table I thought about what I wanted to serve on the menu.  Since it was an extra special breakfast I knew I wanted to make all my family's favorites so that meant quite a bit of food.  I was glad the Cut Crystal plates came in difference sizes so decided to stack the 7″ dessert plate on to of the 10″ dinner plate.  Since they are clear, I  sandwiched a patterned napkin between.  Just to add some more color and pattern to the table.  I topped the plates with a little heart box with a special note inside for each family member.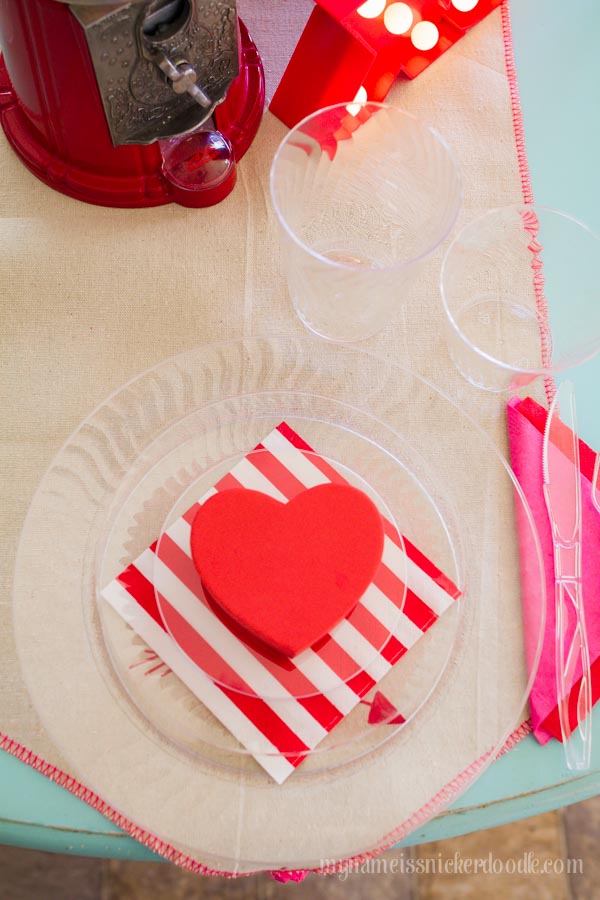 I doubled up on the solid colored napkins and picked up this adorable and simple table runner at Target.  Loving the tassel on the end.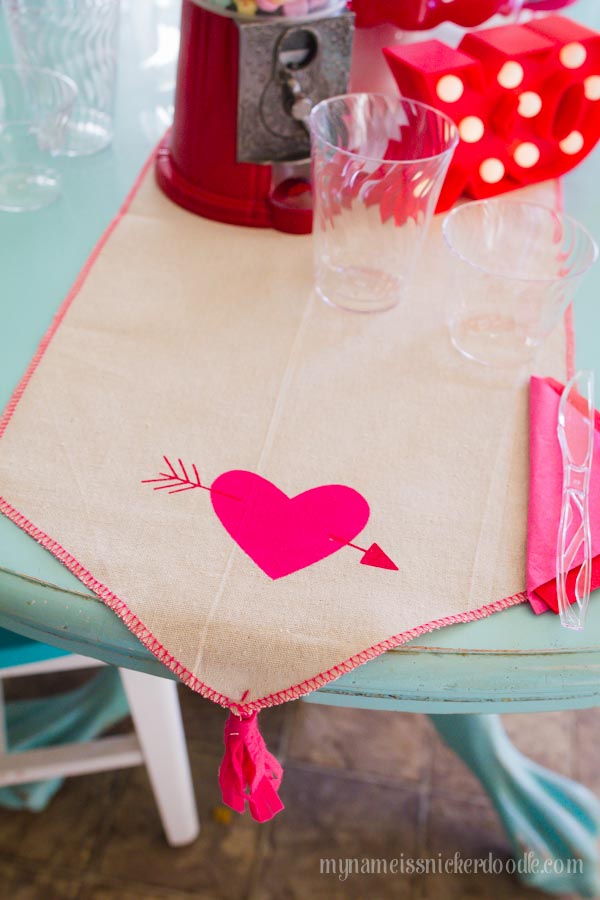 I know that it's breakfast time, but I love to decorate with holiday candy.  I added in these adorable little love birds that I also picked up at Target.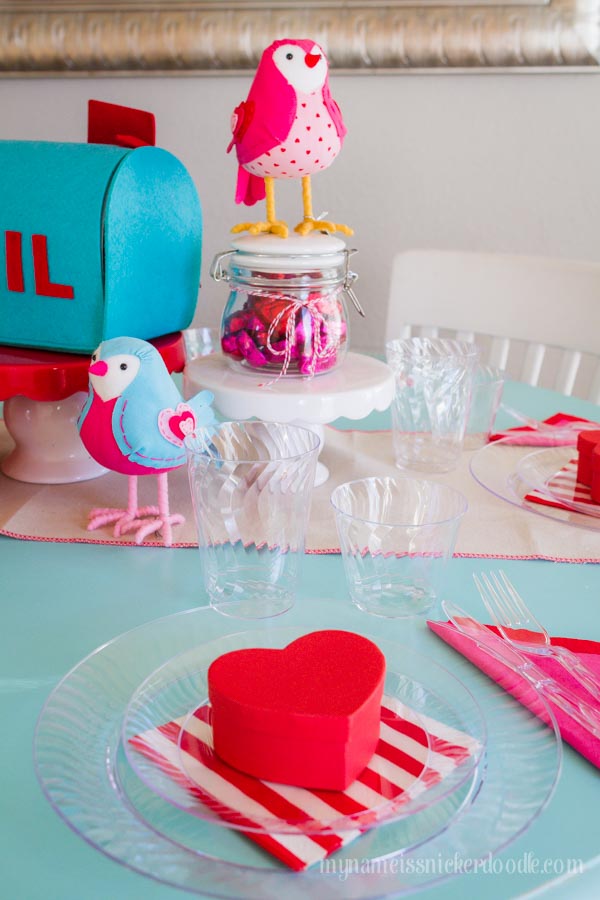 This cute felt mailbox set the tone and I love incorporating blue for Valentine's Day especially for boys. I hid some extra valentine's in there and my kids were surprised.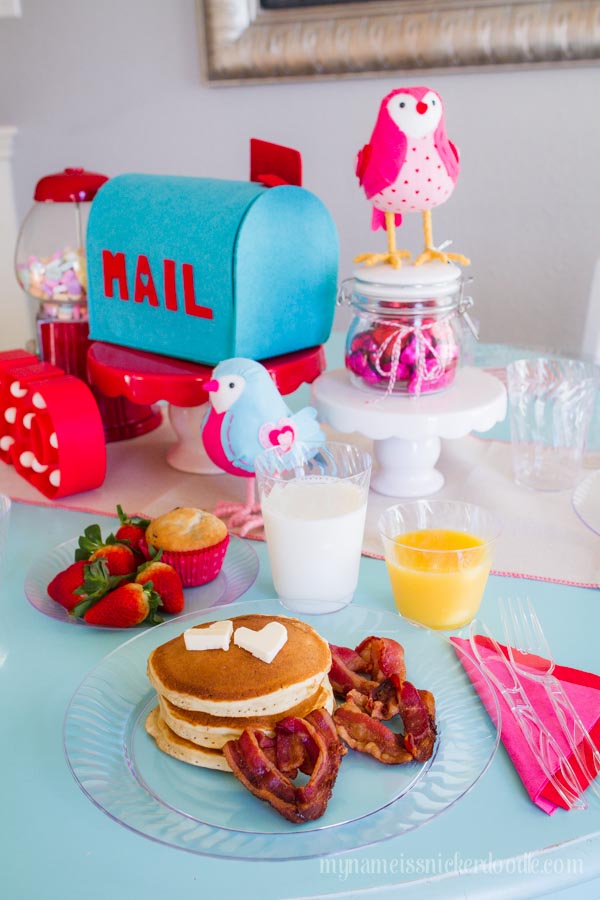 The menu included pancakes, heart shaped bacon, blueberry muffins and strawberries.  I also love that Chinet Cut Crystal has two pretty cup sizes so I took advantage of that to serve both milk and orange juice.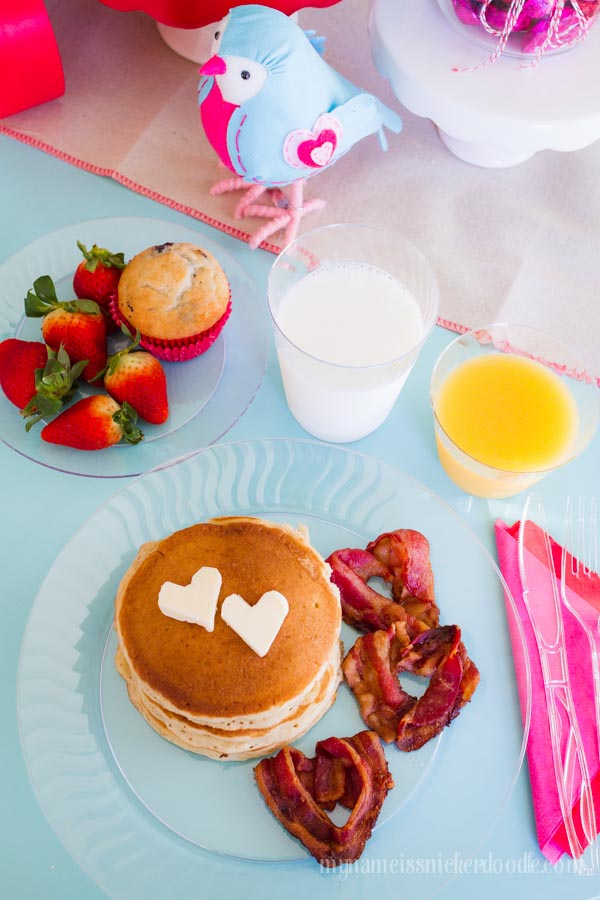 Of course I had to cut the butter pats into hearts!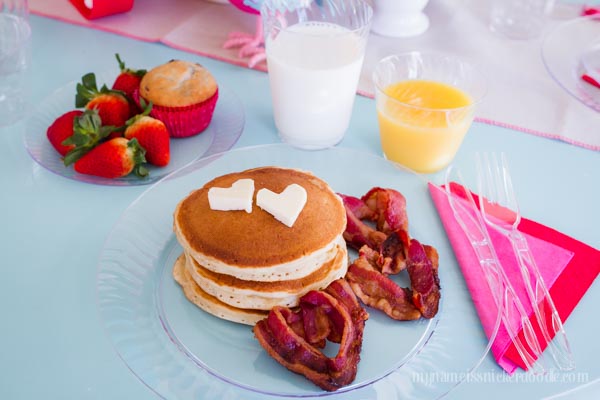 It is a fabulous holiday tradition that my family just loves!  We celebrate the love we have for each other as well as  talk about how we can love ourselves more and how we can show love to others.  Putting the focus back on what real love is all about!
What are your special Valentine traditions?  Whatever you do, take the time show your family and friends you love them.  This world needs more love to go around!
Are you following me on Facebook?  Head on over to here and like my page!