Happy New Year!  This year I'm focused on getting ahead of the menu game and I'm starting with this Breakfast Sausage Casserole!  You can make it the night before and it's perfect for a weekday or brunch breakfast.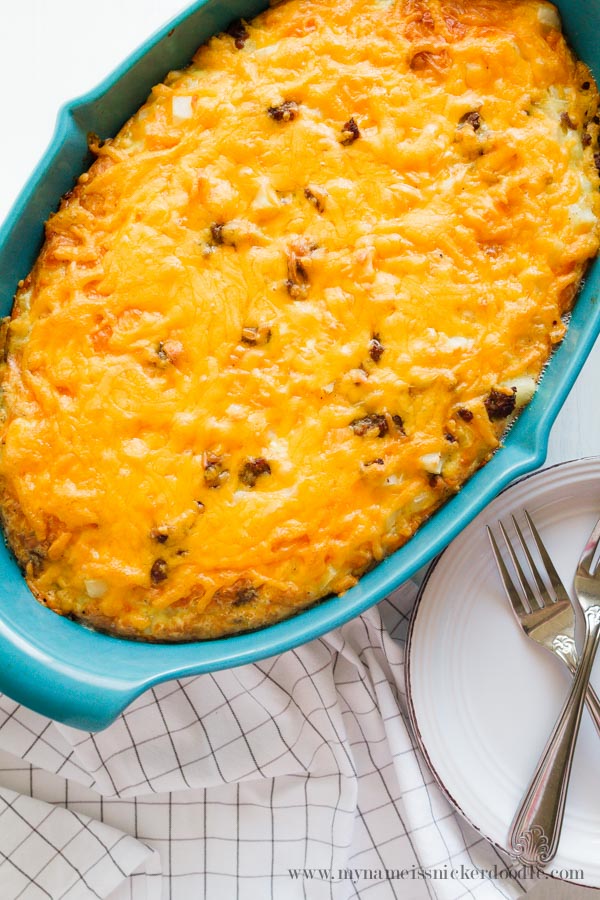 In my recipe I used mild sausage and medium cheddar cheese.  If you and your family love things a little more spicy, substitute the sausage for spicy and add in some pepper jack cheese!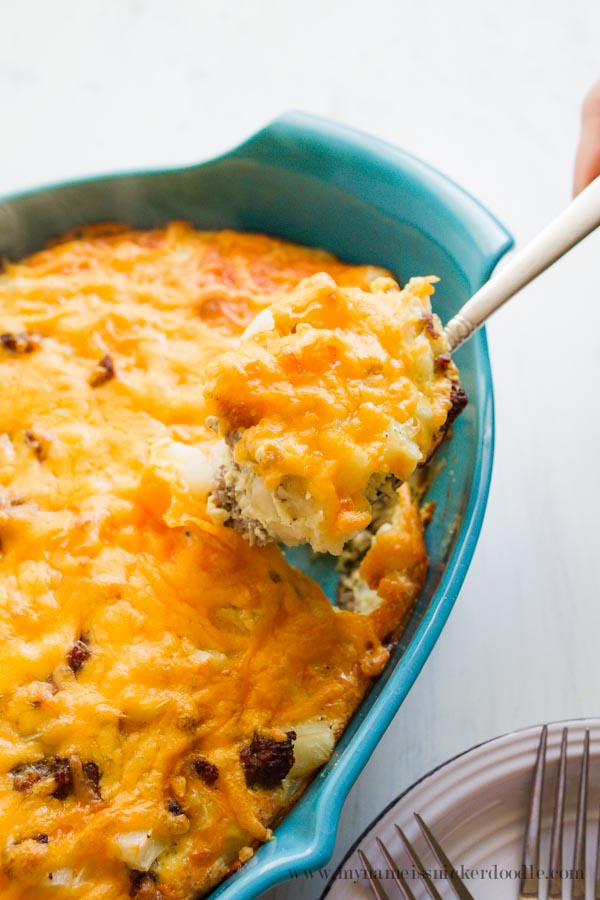 Serve this along side some fruit and hot chocolate and you have a great morning breakfast…or dinner!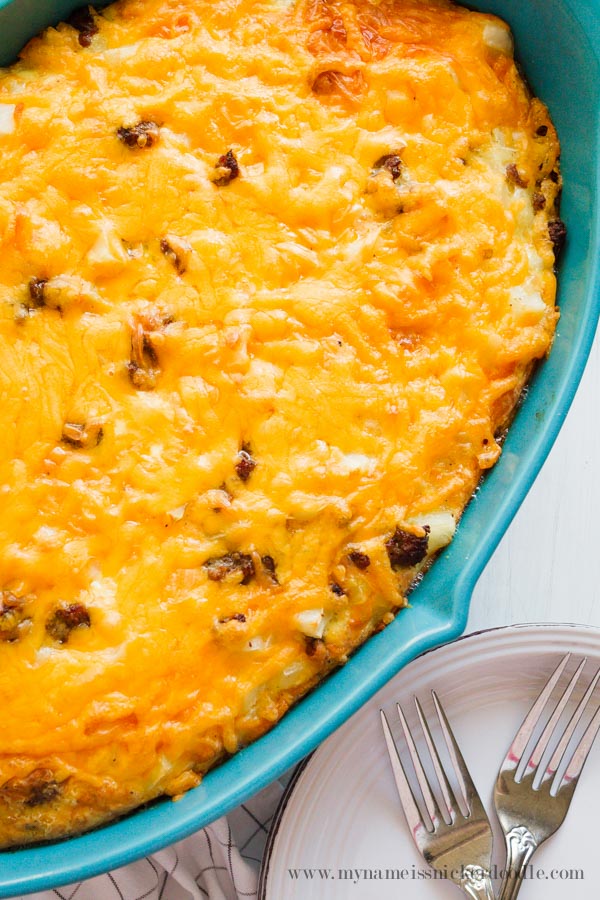 Breakfast Sausage Casserole
Printable Version
Serves 8
Ingredients
1 lb mild breakfast sausage
32 oz. diced frozen hash browns
12 eggs
2 cups half & half
1 tsp salt
1/2 tsp pepper
2 cups shredded cheddar cheese
Directions
1.  Brown sausage in a large skillet and drain.
2.  In a 9×13 pan, mix together browned sausage, hash browns and 1 cup of cheese.
3.  In a large bowl whisk together eggs, half & half, salt and pepper.
4.  Pour over the potatoes coating evenly.
5.  Bake at 350 degrees for 35-45 minutes then sprinkle with remaining cheese. If it's getting too browned, but not set in the middle cover with foil.
6.  Bake for an additional 10-15 minutes until center is set and cooked through.