Halloween Candy Cake most definitely needs to make an appearance at your Halloween Party this year!  Completely embellished with fun Halloween candy and an oozey chocolate slime drip!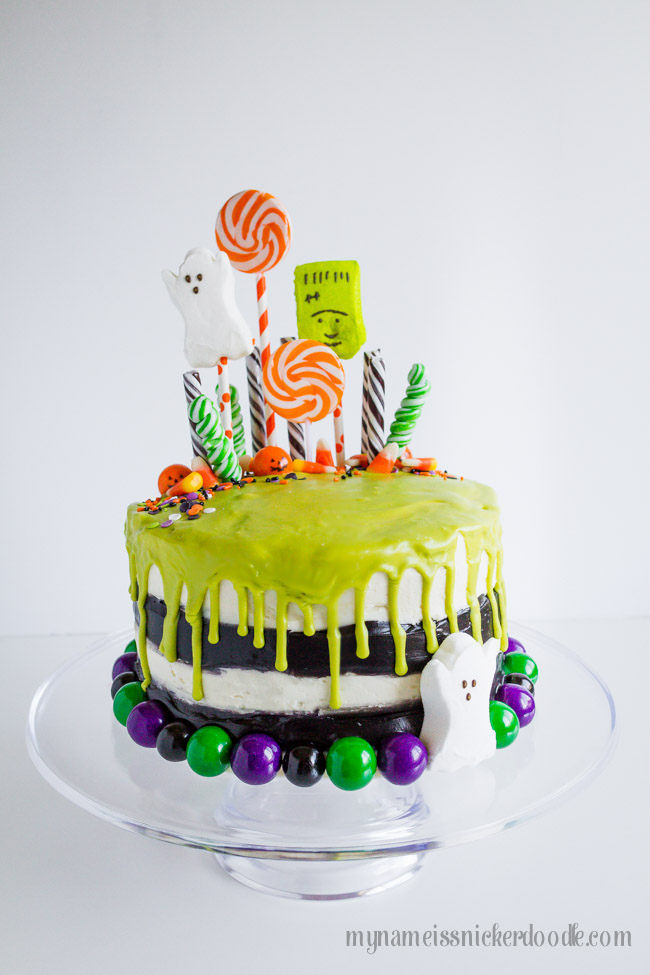 Halloween Candy Cake
Halloween has become a family favorite holiday of ours.  My boys love to dress up and see all the decorations.  It's also so fun to make themed food and treats.
They like to help me when I'm in the kitchen, but sometimes I like to surprise them with fancy treats like this cake.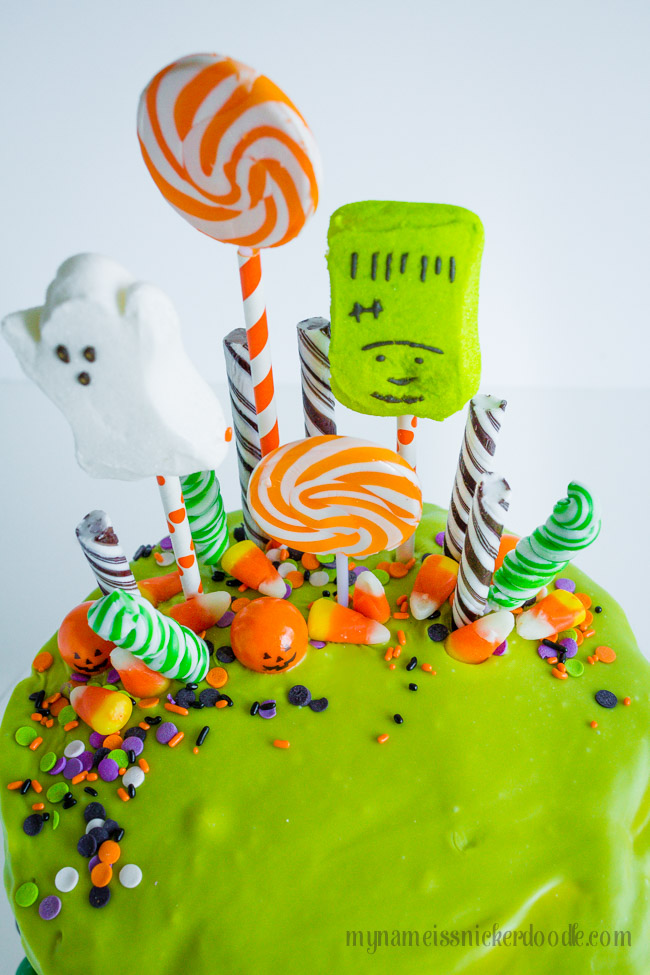 I have to admit.  It was such a blast to create this!  This was a project for Fun 365 and I've never had so much fun doing my job.
The last time I enjoyed creating a holiday recipe was when I made my infamous Feet Loaf.  I totally freaked out my boys with that one, but it's pretty delicious.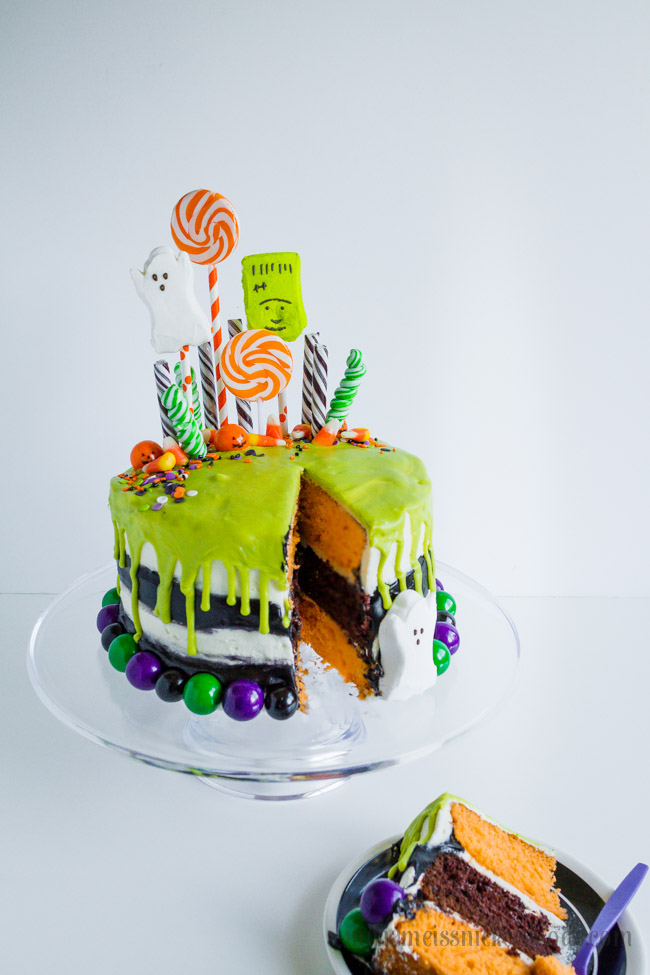 The majority of the candy comes from Oriental Trading Co. I had the sprinkles from a purchase I made last year at Home Goods and the Halloween Peeps came from Target.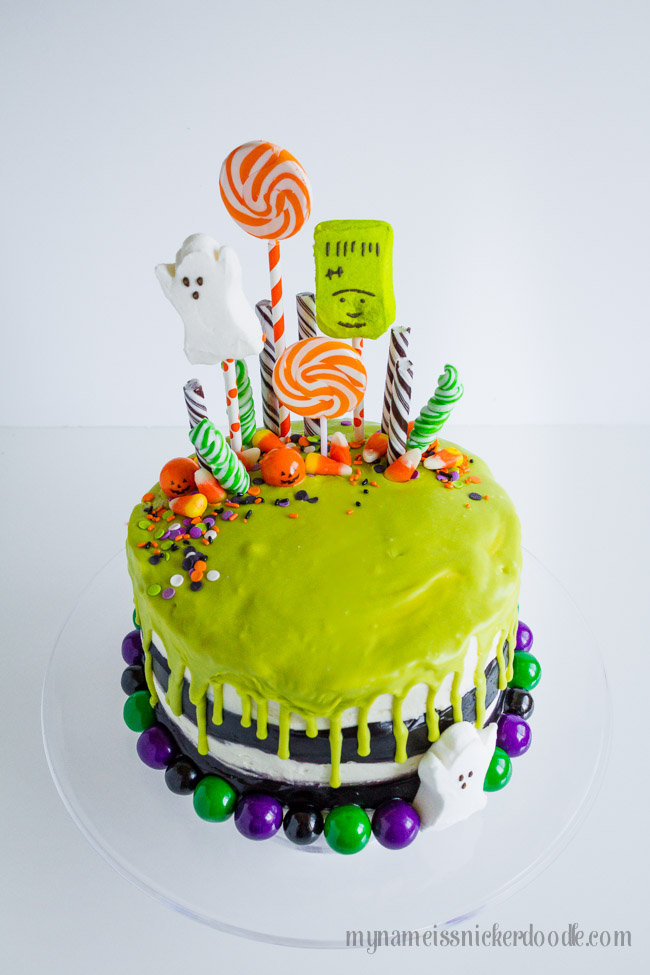 To recreate your own Halloween Candy Cake be sure to check out all the details over at Fun 365.