My Monday just got off to an awesome start!!!

It's Dessert Week over at Real Women Of Philadelphia and since I am the Dessert Host…

let me be the first to welcome you to the sweetest week ever!!!

The theme of the week is 'Make To Impress' so I made a delicious trifle.

Everyone from around the country has been submitting their Philadelphia Cream Cheese recipes over the last three weeks and this week it's time to submit desserts.

If you have a cream cheese recipe (sweet or savory) you could win $500!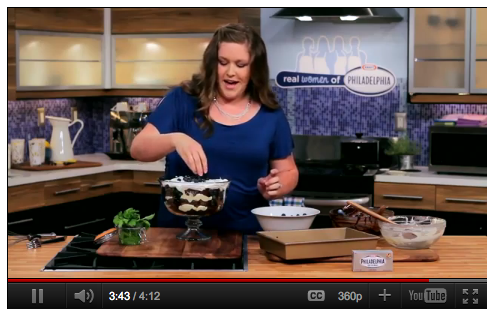 My very first PROFESSIONAL recipe video is up today!!!!

I actually squealed with delight when I watched it!

I knew I had to share it with all of my online friends so here you go!
*Come back later for day 3 of my Savannah trip!