Last week we sparked off early Halloween festivities by spending it with some of our great and fabulous Austin friends. Amanda, who is just superb in every way (and the queen of all things Halloween) invited us over for a fun night of Monster S'mores.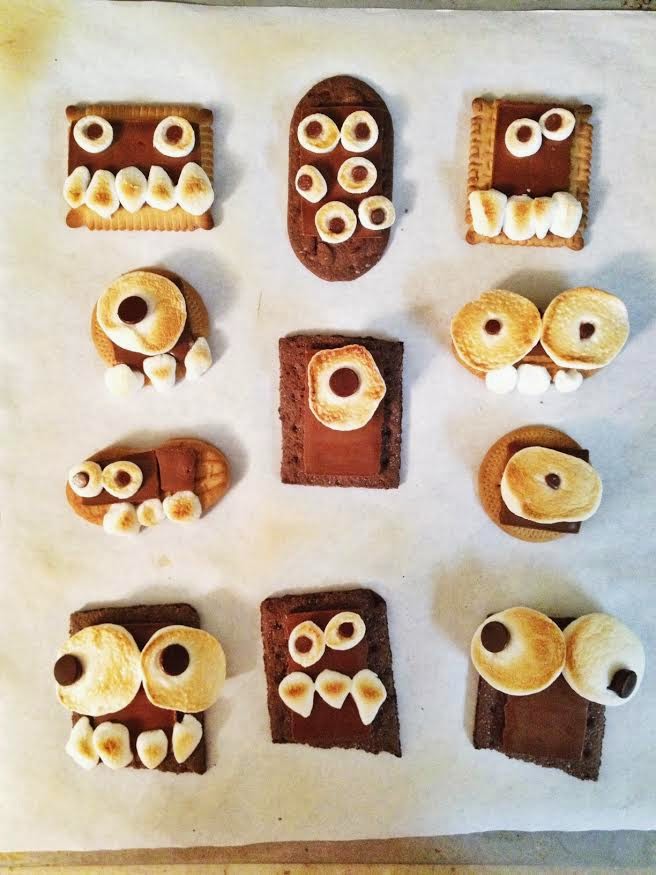 Aren't they the best looking smore's EVER?! She was inspired by Jody Levine's feature over at Oh Happy Day. My oldest flipped when he heard what we were doing and he and the other kids had a blast creating their very own monsters!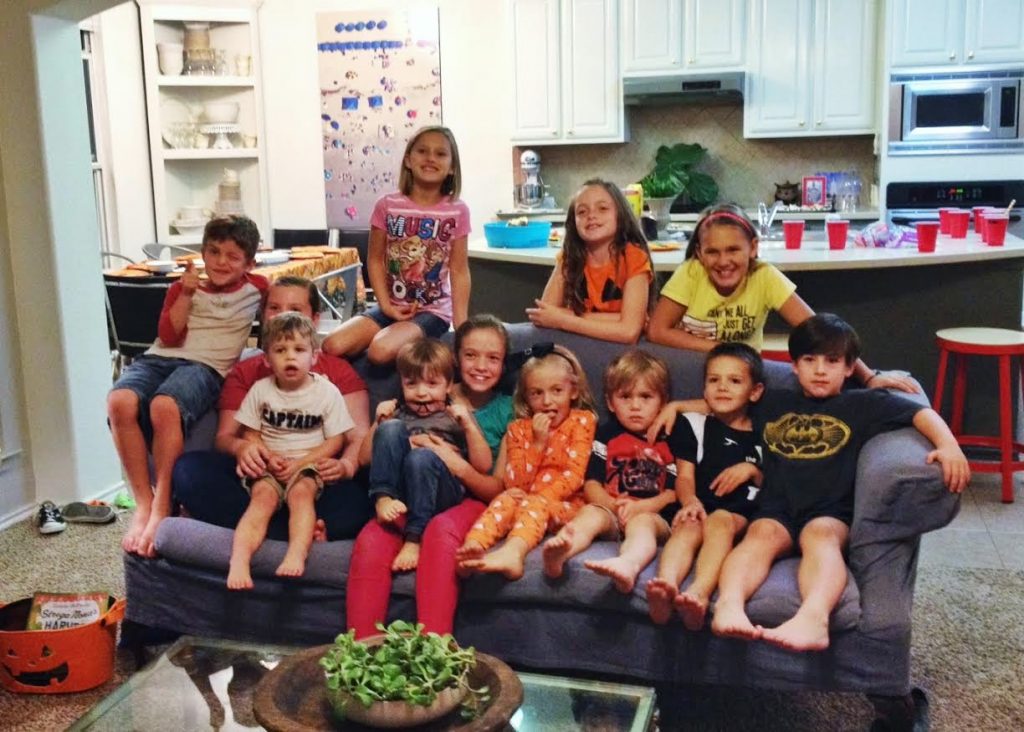 My second child who is looking a little glum in the picture above was really grumpy. I just thought it was because he needed some sleep because we were out past bedtime. The next morning he threw up and was sick so there's a great mom moment for you!!! HA!
However, it's always so great to hang out with friends, use our creative side and celebrate a such a fun holiday!
And P.S. S'mores made with Nutter Butter cookies…YUM!