California was a real treat for me!
I'm back and trying to recover from all of the excitement and hard work.
It's been years since I have worked 40 hours, not to mention 40 hours over a 3 day period!
Since I have a second job now…
housewife and mom being first…
you are going to hear some about it over the next little while.
It something that has changed my life for the better and I want you all to be a part of it!
First, check out this video!
I am still completely amazed that I am even in it and
all the work that went into making it! (More about that soon!)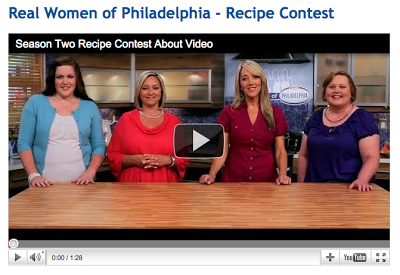 Second, check out the video again, because I know the first time you watched it
you were AMAZED by my celebrity-ness!
For all of you that are cooks…please sign up and enter this contest (you know who you are!)
It might be uncomfortable to get out of your comfy zone,
but I promise you it will be well worth it!
I literally pushed myself out of my comfort zone and am so pleased with were I am now!
Check out the contest for more details…
it start July 25th…THIS MONDAY, people!
$500 could be yours for one of your recipes!