There are three things I'm positive my family will eat without a fuss.  Chicken (any form), pasta and broccoli.  I don't know how I lucked out in the vegetable department, but I'm sure glad I did!  And I for sure know I can survive a whine free dinner zone if I make all three together!
I made this Chicken and Broccoli Pasta a while back and it's been a go to meal ever since.  Not only does my family love it, but I can make it from start to finish in about 30 minutes AND only dirty one pot!  That's a true win win kitchen situation for sure!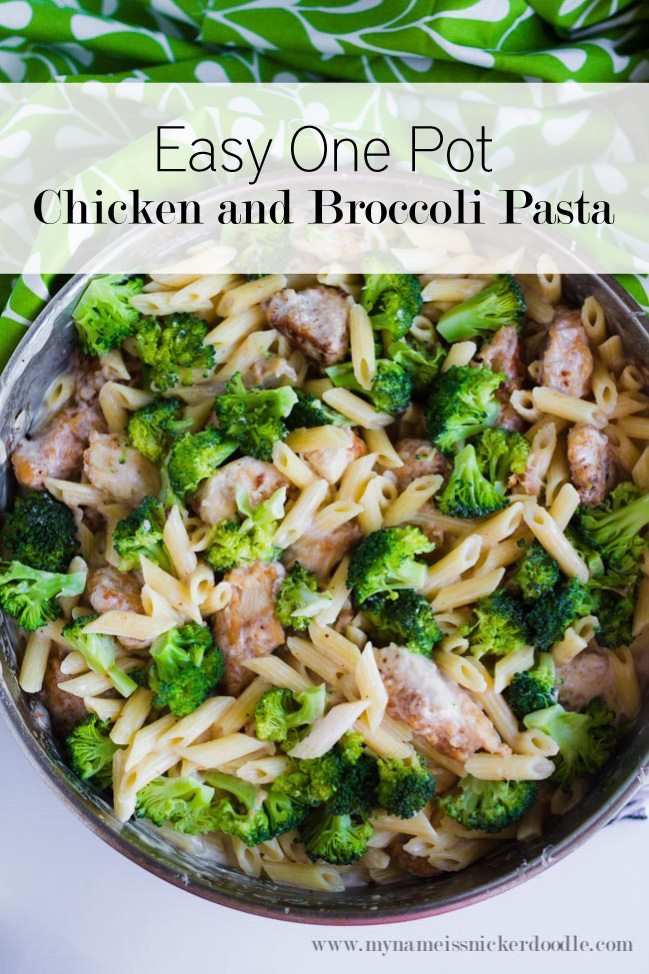 I feel like I'm always telling you this, but feel free to switch out veggies that you don't like with ones you do.  Some people get hung up on that a recipe has to be exactly as it's printed, but make it to your family's liking.  You'll have way more successful dinners that way and happier families because of it!