Peanut Butter and Chocolate are like the best friends of sweet food!  Most everyone loves the combo and I am definitely one of them!
Here we are with the school year practically over and I'm reminiscing about the first day all my boys went to school this past year.  All three of them in class with me left at home. Bittersweet for sure!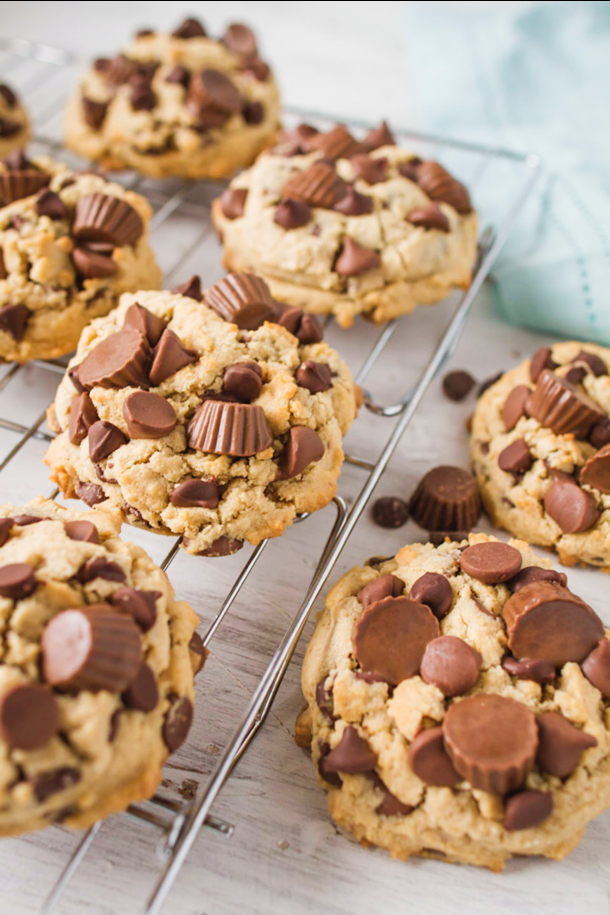 I love the first day of school for a few reasons.  It's a wonderful site to see your kids starting a new adventure. Whether it's a new school or grade, that very first day always seems like uncharted territory!  I watch the clock all day and count down the minutes until they will be home.  I look forward to sitting down with them and hearing all about what happened to them that day.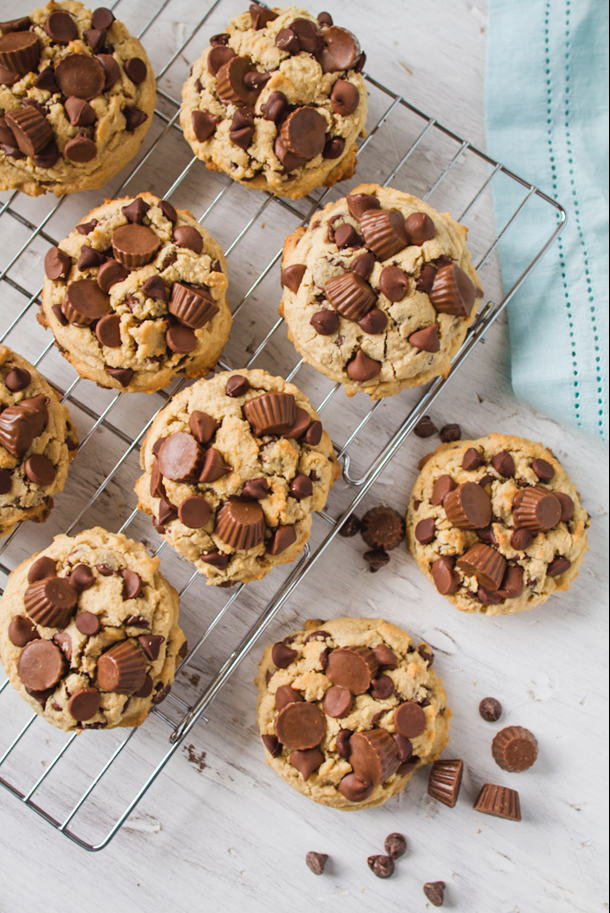 Of course we have those talks over freshly baked cookies and tall glasses of cold milk!  It's been a long standing tradition in my family and I gladly pass it along to my boys.
These Peanut Butter Cup Chocolate Chunk Cookies are absolutely as delicious as they look!  Full of peanut butter and chocolate.  What could be better?  These cookies are slightly crispy around the edges and soft and chewy on the inside.  They were inspired by my Big and Chew Chocolate Chip Cookies and are just as good!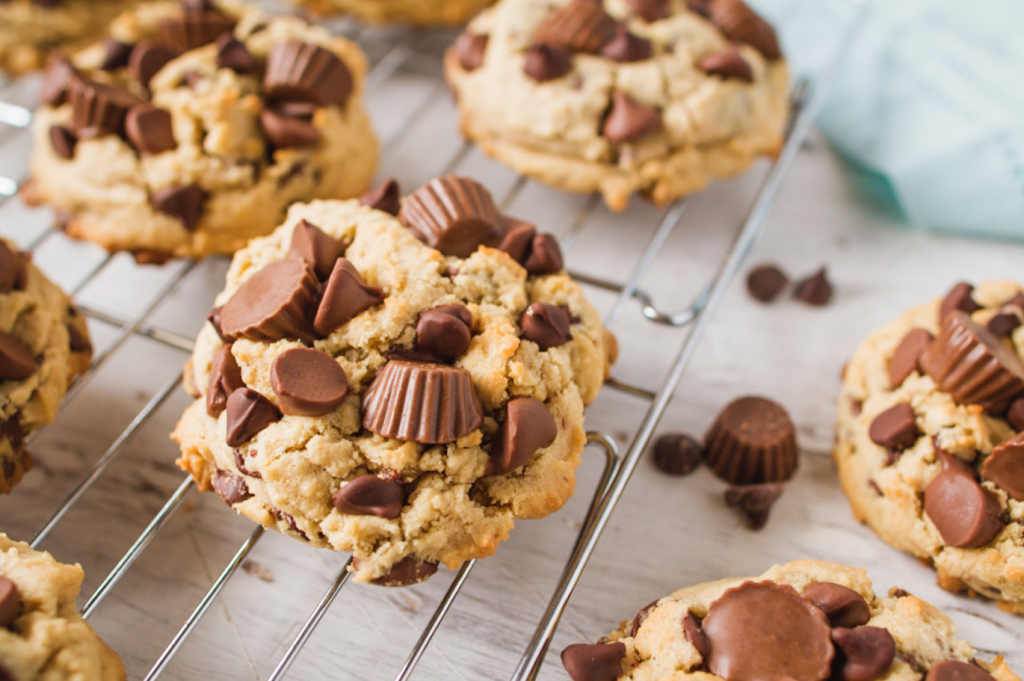 Peanut Butter Chocolate Chip Cookies
Author:
Prep time:
Cook time:
Total time:
Ingredients
1 Cup Cold Butter, Cubed
1 Cup Brown Sugar
1 Cup Granulated Sugar
3/4 Cup Creamy Peanut Butter
2 Eggs
2 tsp Pure Vanilla Extract
2 3/4 Cups All Purpose Flour
3 TBSP Cornstarch
1 tsp Baking Powder
1/2 tsp Baking Soda
1/2 tsp Salt
1 Cups Mini Peanut Butter Cups
1 Cup Milk Chocolate Chips
1 Cup Semi-Sweet Chocolate Chips
Instructions
Preheat oven to 400 degrees.
In a large bowl cream together butter, brown sugar, granulated sugar and peanut butter for 3 minutes on medium speed.
Add in eggs and vanilla and mix until well blended.
Mix in flour, cornstarch, baking powder, baking soda and salt until almost incorporated.
Add in chocolate chips and finish mixing until the flour is just incorporated.
Using a large cookie scoop or 1/4 cup measuring cup, scoop up dough and place onto a baking sheet (six balls of dough per sheet).
Bake for 11-13 minutes or until lightly golden brown.
Add peanut butter cups and a few more chocolate chips to the top of each cookie immediately after removing from the oven.
Let them cool for 5 minutes on the baking sheet then transfer to a cooling rack.