Between my husband and I, he's more of a salad person and I'm more of a meat person. We always confuse the servers when we go out to eat and they try to serve him the juicy steak and me the hearty salad.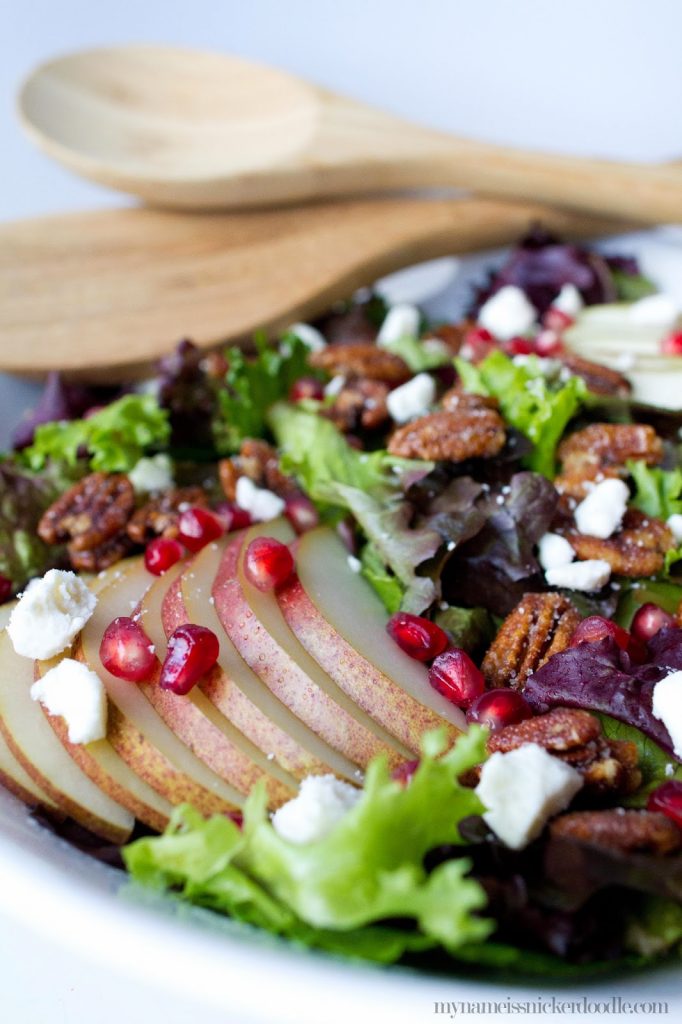 Don't get me wrong, I do love a good salad every now and then and he'll usually ask for a bite (or four) of my steak! I made this salad with him in mind. I think it's the Sweet and Spicy Pecans that add the extra "manly" aspect to it. And with Valentine's Day coming up you could incorporate this into your "sexy" menu for your loved one! It's the perfect addition to any romantic meal.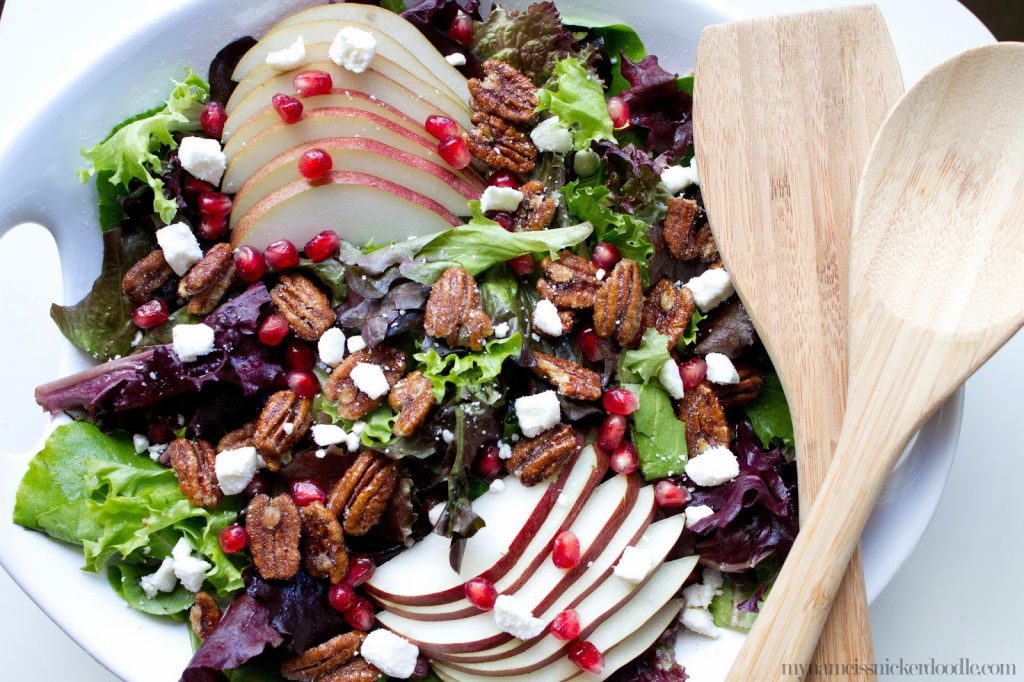 Pecan and Pear Salad With Pomegranate Seeds and Feta Cheese
Serves 4 Sides or 2 Main Dishes
Ingredients
For Salad:
6-8 oz Spring Mix
1 large Red Pear, thinly sliced*
1 cup Pomegranate Seeds
1/2 cup Feta Cheese
1-1 1/2 cups Sweet and Spicy Pecans (recipe here)
For Dressing:
1/4 cup extra virgin olive oil
3 TBSP lemon juice, freshly sqeezed
1 tsp whole grain mustard
2 tsp honey
salt and pepper to taste
Instructions
In a medium bowl or blender, mix together dressing ingredients until well combined.
Place salad ingredients in a bowl and toss gently with dressing.
*If you can't find red pears, Bartlett works great or substitute it for a Honeycrisp or Gala apple.