I've told you many times in the past that I'm not a quilter. However, I've made quilts, (here, here, here, here and here but nothing super spectacular when it came to technique only spectacular in the made-with-love department!
So, why in the world would I try to attempt to make a fancy hexagon quilt?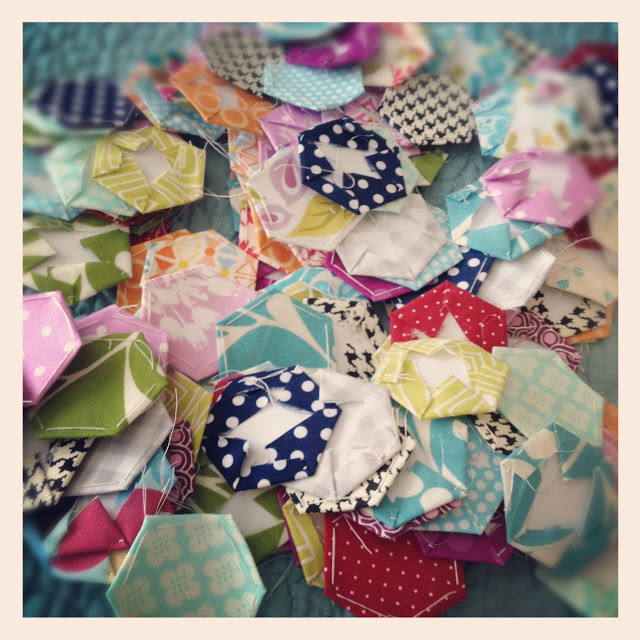 To be honest with you…I needed something to do while I sat on the couch and watched TV or movies with Ian. I am not one to sit still and just watch. This was the perfect busy work that I've been looking for. I've seen some pretty fancy ones online and I'm in complete awe that there are such talented women out there. I, on the other hand, do not own that type of talent to make complex flowers or designs with hexagons. Mine is going to be a random design with some of my favorite materials.
I was also honest with myself when I picked this new hobby. It's going to take me 20 years to finish this completely random 2 inch hexagon quilt! My boys will be graduated from high school by the time I get to snuggle with my quilt. But, I okay with that because I find it completely soothing and fun to do!
So, now I'm curious if I am the only fidgety one that can't sit still during a movie at home. What do you all do to keep yourself busy?