If you've been around here long enough, you know that I love a good easy dinner recipe. Every now and then I'll share recipes with a list of ingredients or something that has multiple steps. Those definitely have their place at the dinner table, but I sure do enjoy making simple meals.
These Chicken and Pineapple Skewers have just three ingredients and can either be baked or grilled. A perfect summer meal for sure!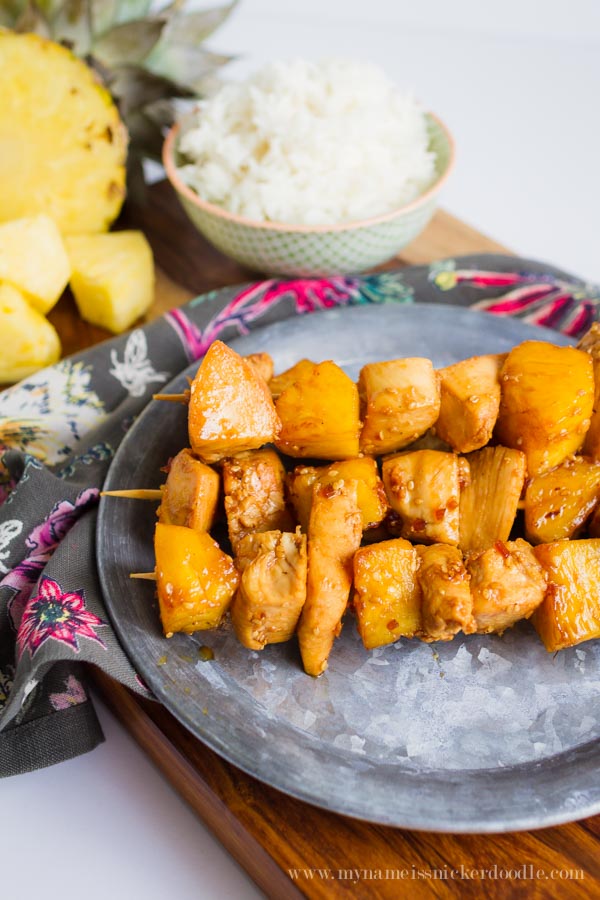 If you wanted you could add some mushrooms or green peppers to the skewers. The whole thing is already pretty incredible. We serve ours with white rice.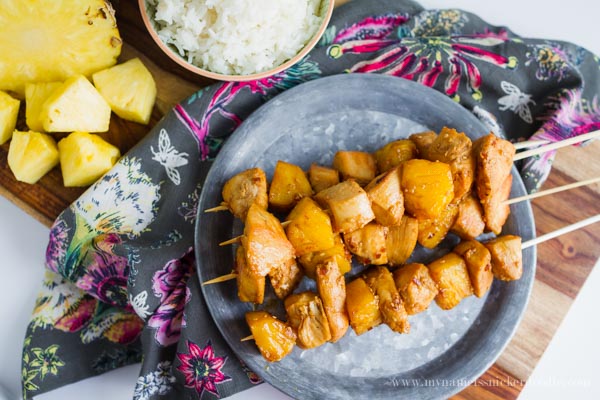 I shared this recipe last year over at 30 Handmade Days blog so make sure to check it out HERE.